Wondering about what hit our virtual shelves this week?
Our Recent Additions
lists the majority of them, but here are some of the sexy products that I'd like to feature this week. Purchase and wishlist some of these fun new additions!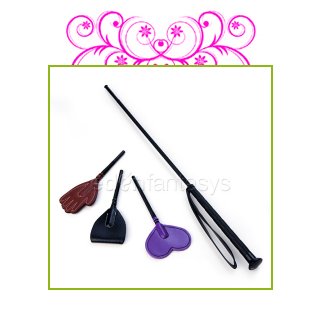 Want a unique, new BDSM product? Why not check out the
Crop Top System
? This thing is so neat! You get a crop itself, and then the crop can switch out to multiple little "attachments" like a heart tip, hand tip, and a basic tip. No more collecting twenty crops based upon your mood; you just need the little attachments now. Don't just ask me; you can ask
Sammi
too. She says "The set is well made, and I think we'll have fun with this for quite a while.". What's to stop you from checking out the
Crop Top System
from Sportsheets? If you only one one of the attachments, we also sell the
Mini Crop Top System
that just sells one attachment and the base. Along with that, we also added some of the related accessories:
Crop Top Black Foot
,
Crop Top Black Split Slapper
.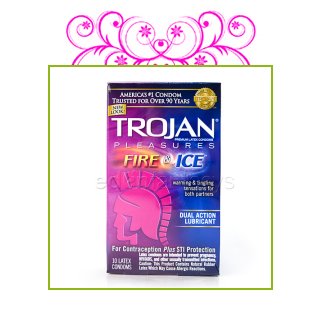 I don't know about you, but I've seen a ton of commercials for this
Trojan Pleasures Fire and Ice
condoms. The couple rushes into the store and acts like it can "really" be a condom. Now I'm curious. I'm actually glad EdenFantasys has started to sell these because I'm going to have to pick some up now.(I don't have any excuses left. I suppose the fact that I don't
use
condoms might be a good excuse, but y'know.) If the warming and tingling sensation appeals to you, you can look at the
Trojan Pleasures Fire & Ice condoms
.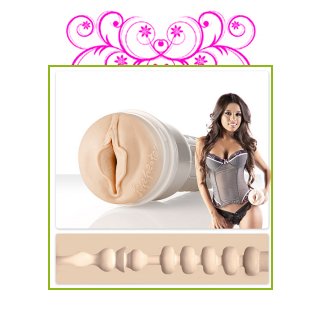 Have a crush on Lupe Fuentes or do you just want to try a new
Fleshlight Sleeve
? We just released the
Fleshlight Girls Lupe Fuentes
this week. It comes in the Mini-Lotus texture, and it's supposed to be one of the more realistic textures that Fleshlight sells.
EffMeBoots
likes the product and says "The Fleshlight is the #1 selling male sex toy for a reason; it's just THAT good. Coupled with the fact that now you can masturbate with a real molding of some of the hottest adult stars, it really makes masturbation fun and brings it to a whole new level."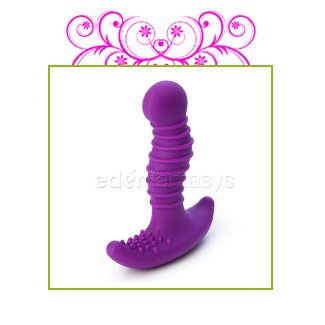 This week, we also added the
Nexus Ridge Prostate Massager
. This neat little anal toy has some pretty interesting textures on it; there's some bumps around the bottom and some neat ridges along the shaft. It comes in purple and black, and there's even a little Sneak peek video on the toy. The neat little design makes it kinda look like a tree from a Dr. Seuss book, but I doubt that's something you want to try and remember when using an anal toy, huh? Either way, definitely just added the
Nexus Ridge
to my wishlist.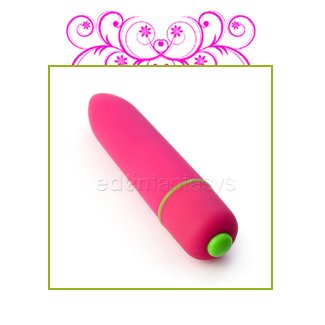 The
High Intensity Bullet
just recently made a new appearance! We now offer it in EdenFantasys colors. It's amazing adorable with the pink/lime green color scheme. The new
High Intensity Bullet
is just so cute! With something as simple as "A tiny powerhouse, this bullet has found a very secure place in my heart.", this little bullet found a place with
Carrie Ann.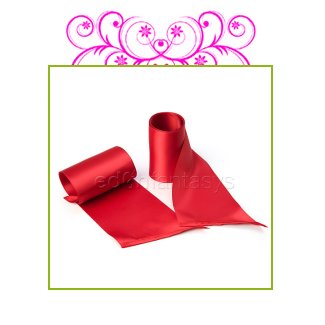 Sportsheets also just released their new
Silky Sash Restraints
. If you've seen the
Luxury Silk Bondage Sashes
but have been avoiding it due to the price, this offers a neat little alternative. You get two soft, silky sashes in either black or red to do some pretty basic bondage.
Respectable Curiosity
likes this set of bondage sashes as well. They say: "These are not too extreme, totally discreet, are easily packed if your traveling unless you leave them tied to the bed, washable, and versatile, and of course FUN!" The
Silky Sash Restraints
sound like a winner to me!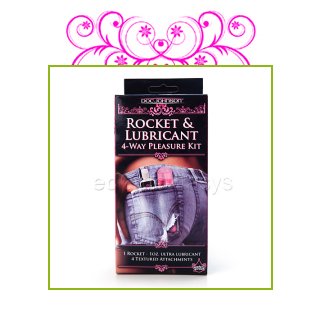 A neat new set is the
Rocket & Lubricant 4-Way Pleasure Kit
is a neat, new Doc Johnson kit that includes a pretty pink (or purple) pocket rocket as well as compatible lubricant. It comes in an attractive-looking box that would be great for gift-giving as well. I actually want to buy it just for the attractively-designed box.
Morning Glory
even says "This rocket gives a fantastic massage and is a very strong clitoral stimulator."
Darkestraven
agrees by saying "It is a great addition to any toy "collection" that you may have. I really loved this toy and how well it got the job done." Looks like the
Rocket & Lubricant 4-Way Pleasure Kit
is a good addition!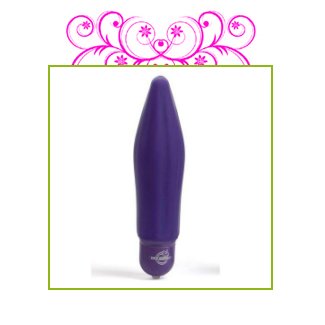 In EdenLink product additions,
Doc Johnson
just added another one of their new Glass Vibration toy releases – the
Reflections Ecstasy
. It's made of tempered glass, and it looks like it has a neat shape as well. I know I'm looking forward to this release. There's even a sneak-peek video of this one!You can't purchase it yet, but you can add the
Reflections Ecstasy
to your wishlist.

Along with this, we also released the
Super Big End Butt Plug
,
Lick Me Licker 5 Pack
,
Trojan Sensitivity 10-Pack Condoms
,
Icicles No. 8 Tempered Teaser
, and the
Black Magic Mystical Squirmy Rabbit Vibrator
.
What new releases are you psyched about?