This week, we have a ton of new products to hit our virtual shelves. Aren't you excited?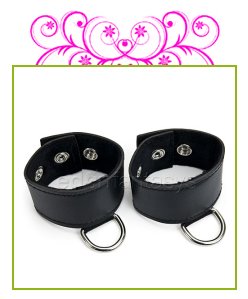 First up, we have the new
Noir Wrist Bands restraints
from Sportsheets. The button-closure cuffs include a D-ring for easy bondage use, and for those who like their items completely synthetic, these restraints are vegan-friendly. They are optimal for those who want strong, reliable cuffs but also take solace in having any easy way out if need be.
Laurel
sums this up perfectly in her review: "I really liked these cuffs more than I expected to. They are not heavy duty but they suit my purposes more than well and knowing I can get out of them should my partner keel over dead or run screaming from the room (worst case scenario people, you gotta think ahead!) I won't expire waiting for someone to come untie me." Looks like the
Noir Wrist Bands
are a good choice! If you prefer your cuffs in red, we sell the
Rouge Wrist Cuffs
which are the same product in red.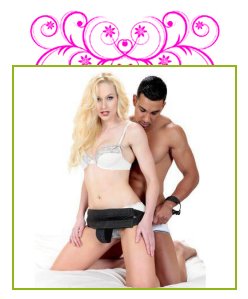 Looking for an easy way to use a vibrator during doggy style sex or do you just want more leverage for deeper penetration? Again, Sportsheets has you covered. The
Vibrating Doggy Style Strap
features a strong strap for deeper penetration and a small bullet-area that will hold a bullet vibrator up against the genitals. It kills two birds with one stone!
Gabe
is really fond of the
Vibrating Doggy Style Strap
. He says: "With this strap, rather than holding onto her hips themselves, I held on to the strap handles, which were six inches further back. Doesn't seem like much of a difference, right? Just six inches? But it is. With the extra six inches, I could pull my cock out further than before, allowing me to make larger strokes in and out of my partner. I also got a better view of my cock sinking into my partner's cunt, which, let me tell you, was a huge turn on."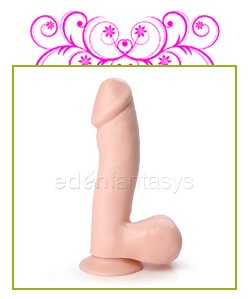 We released a couple
Basixs Dongs
this week, and the Basix Dong with Suction Cup was one of them. It's a realistic-looking dildo with a suction cup to take your pleasure wherever you'd like to take it. It's body-safe, and according to other Pipedream Products suction cup reviews, the suction cup holds pretty well also. While this information was all about the
Basix Dong with Suction Cup
, we also added the
Basix Slim
and
Basix Dong
. Check them all out!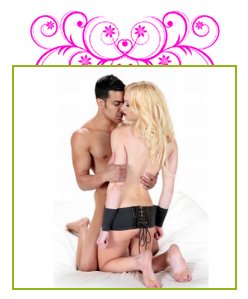 Bondage been on your to-do list lately? The
Elastabind Corset Restraints
are Sportsheets-made restraints that look attractive while binding at the same time. The restraints can be used in the variety of ways, and it will look a lot more sexy than traditional cuffs.
Sex Fairy
, in her review, says "Try this on and model it as a sexy surprise to give your lover some fun new ideas, or for a sexy photo shoot!" Sexy bondage?
Elastabind Corset Restraints
have got you covered!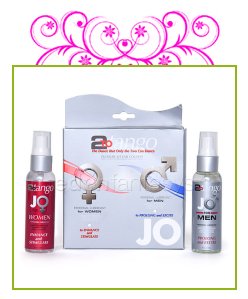 Have
System JO lubricants
been on your wishlist for awhile? Did you know that we just added a bunch of new System JO products to the system? Have you been interested in the
System JO 2 to Tango lubricants
? The set is basically two his/her lubricants that interact together to make an interesting, sexy sensation. There's one warming lubricant and one cooling lubricant. The lubricants are latex-safe, and her lubricants are both paraben and glycerin-free to help avoid irritation.

Interested in the other lubricants that System JO is offering? You can have your choosing from a variety of our new additions! The
System JO H2O Flavored Lubricant
is now available in chocolate, tropical fruit, pineapple, tangerine, banana, peach, lemon, and pomegranate.
System JO H20 Lubricant
has also been added to the website as well as
System JO Premium Cool Lubricant
,
System JO Silicone Warming Lubricant
,
System JO Premium Cool Anal Lubricant
,
System JO Premium Lubricant
, and
System JO Agape Personal Lubricant
.
We released other products this week as well. As many of you know, our porn club DVDs for this month are
The Interns
and
Almost Heaven
. Both of those DVDs were released for purchase this week.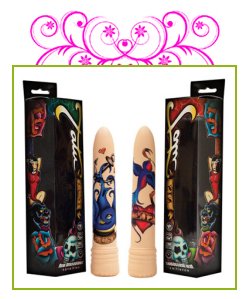 We're so excited that
New Sensations
is now joining us here on EdenLink! Not only do they make some sexy adult DVDs, but they also make some pretty unique-looking sex toys. New Sensations uploaded the
Tatu Sin
and
Tatu Lust
to our "Upcoming Releases" this week, so while you can't purchase either vibrator yet, you can add them to your wishlist to be first to know when these unique-looking traditional vibrators become available for purchase. Both feature really unique artwork designs on them; pick whichever one suits your fancy!
Which one of our new releases are you "jonesing" for?