Real Lovemaking, Real Orgasms
For a 2+ hour long production with only four scenes, I would have enjoyed a few more sex scenes that were shorter instead of going for the longer scenes with little to no plot thrown in to support it. My favorite scene is with Gracie and James and the rest of it, I could do without entirely.
Published:
Pros:
Mature Actors/Actresses, Little to No Plot, High Quality
Cons:
Scenes Are Really, Really Really Really Long, Little to No Plot
Stepmother 4: Her Secret Past is the fourth film (obviously) in the family-themed series by Sweet Sinner's Productions.
The plot is extremely simplistic: Gracie Glam brings home her boyfriend for the weekend to meet her wicked step-mother, whom she has no problems openly dissing. After Gracie catches James conversing with Julia Ann in the middle of the night, she sneaks off for a threesome with Christian and Nina Hartley. While she's gone, Julia Ann seduces James. And then...it's over. Just like that. Basically what you get in this production is a little over two hours of hardcore, real sex with a few bits of dialogue thrown in for good measure. In my opinion, they should have just gone with the sex and nixed the plot entirely because I found it added absolutely nothing to the scenes.
The overall production quality is fairly nice, as it should be in this day and age. The music is palatable and doesn't distract--- for the most part you just hear the natural sounds of the actors and actresses as they enjoy their various romps with each other.
The sex is the best part of the entire film
*
, and why wouldn't it be? The orgasms are real and nothing comes off as forced or scripted. There's some girl on girl with Gracie and Nina, but for the most part it's all hetero sex and no anal. Every scene takes place on a bed. Except for Julia Ann and James Deen, they start on a staircase.
The first scene is with Gracie and James, the second is Julia Ann and Tommy Gunn, the third is Gracie, Nina and Christian and the fourth and final scene is James and Julia Ann going at it pretty hardcore. There are very brief moments of ass to mouth or mouth to ass as the case may be, but nothing overtly shocking or that would be a turn off.
I have a very bland taste in my mouth after watching this film and though I applaud the use of more mature actors and actresses in the film, I could have done without a few things. Nina Hartley kind of reminds me of my grandmother when she shows appreciation for the orgasms Christian gives her by saying "thank you darling". Not having seen other Nina Hartley productions, I assume this is standard for her by how casually she says it. Out of the five or ten minutes of dialogue total, Nina's lines were the ones that were delivered unnaturally, which I found to be kind of weird since she is such a veteran in the industry. Seriously, I felt like I was getting into a threesome with my grandmother. I can't stress that enough.
I also really didn't understand how Gracie's threesome with Nina and Christian really fit into the plot or how she got away with it. But, maybe I'm just thinking too deeply about it all together and we'll find out in the next installment?
I think this film is geared toward a more mature audience and it might not be the best pick for those who dig the barely legal genres of pornography. Overall, it's pretty decent for what it is.
Oh, and one more thing. Evidently, they retitled the film to
Her Dirty Little Secrets
. Which I find is something that happens quite a bit in pornography.
*
Unfortunately, the program I use to grab screen shots of DVDs would not let me and the DVD played terribly slow and the sound was really messed up when I tried it on two different computers. I hope other Porn Club members will be able to grab those for you. I'll try it again in a couple of days to see if I can't get something to pan out.
Cast:
Nina Hartley
Gracie Glam
Julia Ann
Christian
Tommy Gunn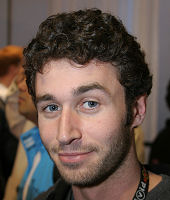 James Deen
Genre:
Girl on Girl, Hetero
Behind the Scenes Features:
Scenes and Slideshow
Duration:
2 hours 10 minutes, Four Scenes Total
Follow-up commentary
27 days after original review
I'm still trying to find someone to pawn this movie off to, any takers? This just isn't the genre for me. I was happy to see that other Porn Club members enjoyed it, though. So, take my opinion with a grain of salt. Or shaker of salt, whichever.
This product was provided free of charge to the reviewer. This review is in compliance with the FTC guidelines.

Thank you for viewing
The Stepmother 4: Her Secret Past
review page!