Unscripted for your pleasure
If watching unscripted "home movie" type porn is your thing, this movie is for you. If you don't like that type of porn, you're definitely not going to want to watch this. I would definitely say that the scenery itself might be just a good reason to watch. Great bodies of the men and women, just not great at sex without fake noises.
Published:
Pros:
Hot actors/actresses, Great Scenery
Cons:
Drunkenness, Unscripted, Bad noises, No camera crew
This is a DVD brought to you by Shane's World. Honestly, I'm not a fan of their toys, and was not really into the idea of watching a movie made by them. I'm not a fan of unscripted sex, but this one wasn't that bad. Sadly, this is more about the vacation of the stars than actually making a porn movie.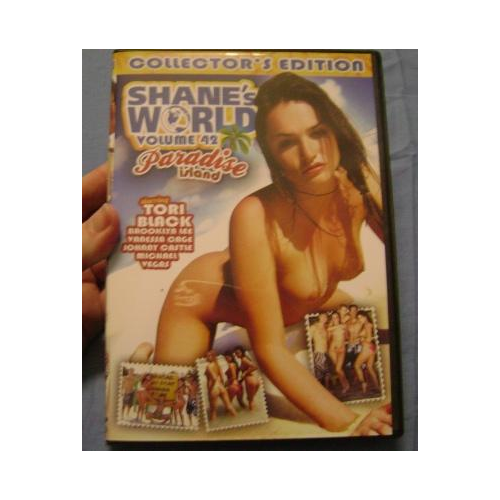 The scenes were mostly vanilla sex positions. There was a lot of oral and quite a bit of ass licking. Sadly, there were no anal scenes other than a few fingers going for a dive in. There was a lot of hard time for the guys coming.
One of the girls, sadly, made a lot of noise that just didn't seem natural. It made it seem more like she was fucking him for the movie than actually fucking him because she wanted to. This I think makes the movie seem more fake than an actual vacation movie. I sort of liked the home movie feel until this scene. Most of the scenes were what you'd expect to find in a movie of this sort. A few blow jobs, missionary sex, a few doggie positions, and the ever growing cum shot on the face or ass.
This movie had 5 different actors/actresses. There were 3 females and 2 men. I think 4 of the 5 actors/actresses were worth seeing. I really wouldn't want to see the other again. She wasn't what I would consider good at her job. Most of these actresses looked like they were real and not full of silicone, and the men were pretty ripped, not any flab to find on any of them.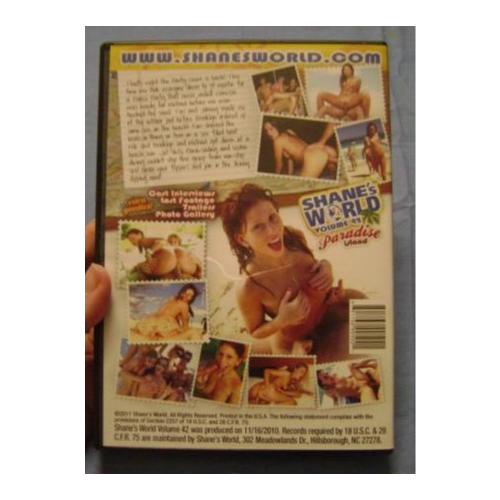 The crew was in the Bahamas and had no script at all, and the video recording seemed more like someone with a personal video camera. They were in many different places, and actually had people who weren't supposed to be in the movie watching from the back. The sound wasn't too bad, but you could tell it wasn't studio quality. Most of the sound came from the actors/actresses and the sounds from nature around them. The actors/actresses weren't hard to hear but the camera wasn't always in focus or straight.
There was no orgy, which there was definitely the possibility for. One couple walked up to another couple doing oral, and sat and watched. Sadly, the second couple didn't join in or have any fun. They just sat there watching for a few minutes and then walked away. Nothing fun ensued other than they normal sex which was watched by everyone else.
There is some Lost Footage for the Extra's that is just a bunch of other things that happened on their vacation. There isn't any extra sex scenes in this footage. Then there are Interviews with the girls, but sadly not the guys. One of the girls, which is quite funny, is drunk during her interview and has no clue what she is saying. Definitely one of those things I could go without.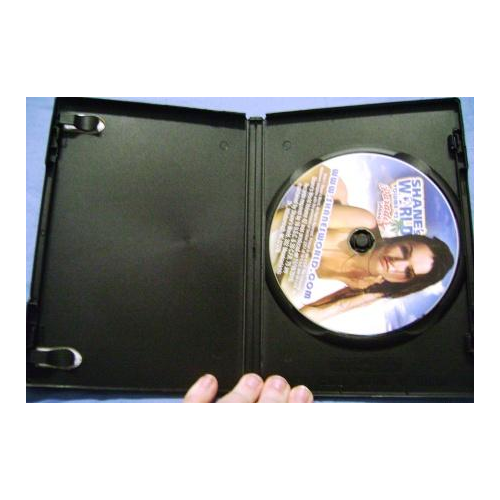 This movie was supposed to have other extras but they are no where to be found on the DVD. This comes in a regular DVD case with quite obvious porn pictures on the front and back. This is easy to travel with, but not discreet. If anyone were to see it they would know it was a porn.
Experience
This is definitely not a movie I would watch again, sadly. It was great for the first time, but not an attention grabber that would have me coming back for more. My partner has watched it and they don't even want to watch again it. It's sitting on the shelf ready to be given away.
Follow-up commentary
5 months after original review
Tried watching it again, and it's still a disappointment. I still don't like it and I wouldn't recommend it to anyone. This has gone in the garbage because I couldn't even give it away to anyone.
This product was provided free of charge to the reviewer. This review is in compliance with the FTC guidelines.

Thank you for viewing
Paradise Island
review page!