I love your clone, but it hates your pubes!
If you are looking for a little fun with your partner that will result in a lot of fun for you, make sure to try this out! This was a fun activity that we ended up doing twice. The end results are amazing!
Published:
Pros:
Easy to follow directions
Fun to make
Exact replica of your partner
Fun to make with your partner
Cons:
A lot of room for user error
Time pressure
STRONG rubber smell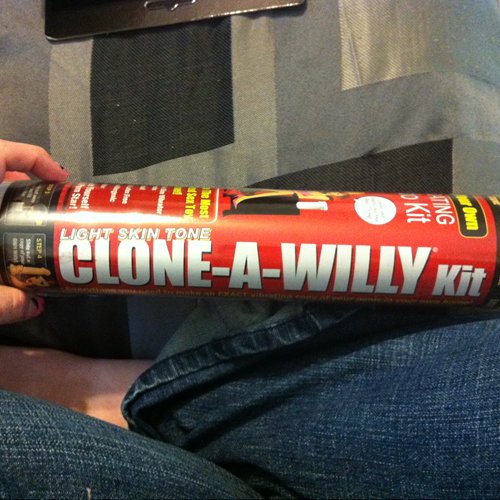 Clone A willy is a fun activity that results in an even better toy! We had a lot of fun making this (twice...).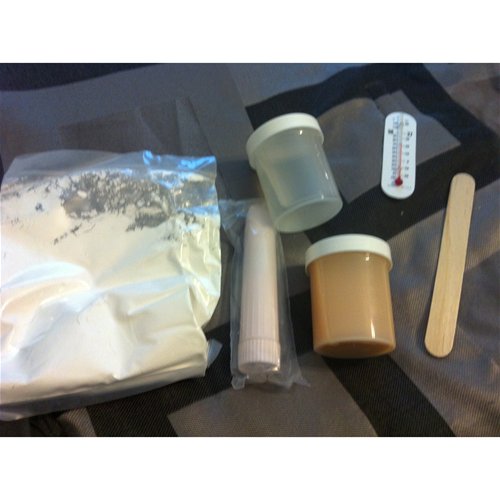 Once you open the kit, you will see the following contents: molding powder, molding tube, thermometer, rubber mix, stirring stick, vibrator, and easy to follow directions.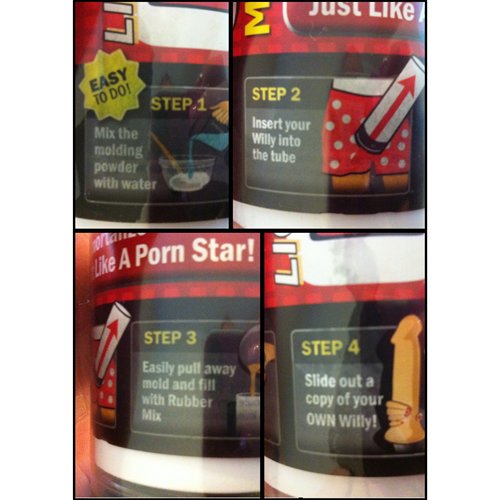 When I first looked at the tube, I was a little hesitant because I didn't see good directions. All I saw was a simple 4 step process breakdown that didn't give much info at all. I kept thinking there has got to be more!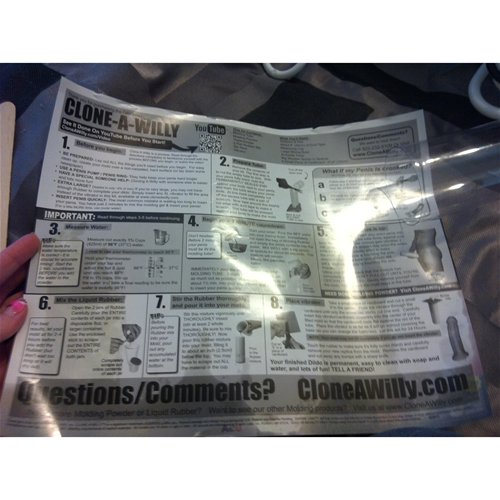 I was right! Pull out the paper inside the tube to reveal very nicely detailed directions, which are straight forward and simple to follow.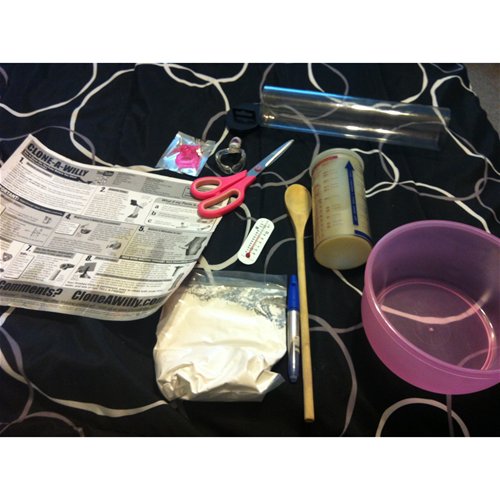 Make sure you lay everything you need out first because you will not have time to run to the kitchen to grab stuff. There are a few things you will need to supply to make this a success such as: a cock ring, a bowl,a measuring cup, and more.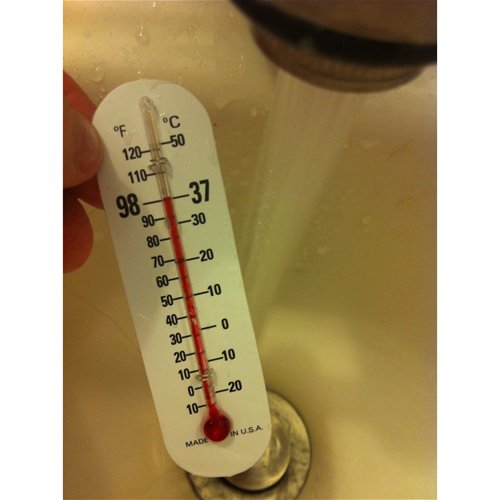 To make the clone you measure the tube off to the correct size and tape the end so that it doesn't injure your partner as he places it on his willy. Measure off your water after you have reached the correct temperature. Using the correct temperature of water is crucial for accurate timing.
This is where things can get tricky! The timer starts as soon as you pour the water into the bowl so make sure you are ready! You will mix the water and the molding powder until it reaches a lumpy consistency.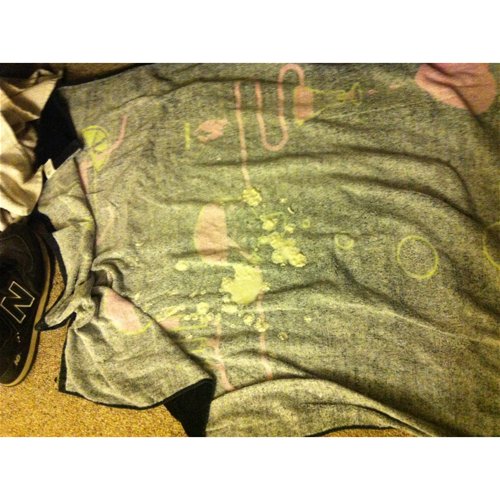 Once you have mixed the powder, you will firmly place it on your partner until the mix gels. This step is going to be messy so make sure you lay something down beforehand. I used one of my eden towels and regretted it when I wasn't able to get it all out, so make sure to lay something down that you can toss. Once the mix has completely gelled your partner will gently pull out.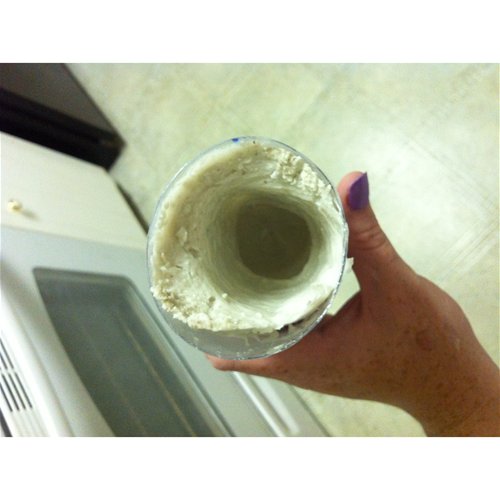 You have to let the mold sit for 2-4 hours before you add the rubber mix. If you wait too long, it can dry out and cause cracks. While waiting, help your partner clean off. I ended up having to help my hubby get the mold out of his pubes.I ended up cutting most of it out because I didn't want to pull and hurt him. Luckily for me, I was wanting to trim him anyway and this gave me the perfect excuse.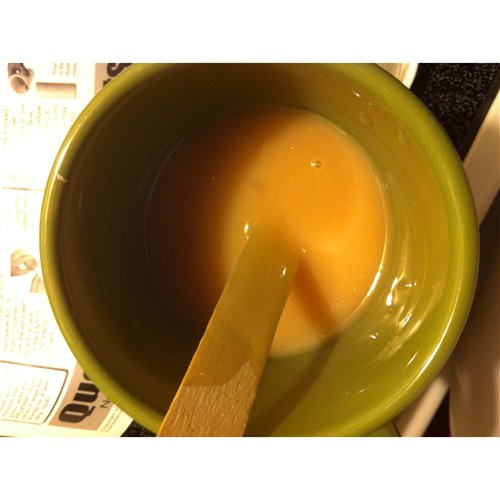 Once you have waited 2-4 hours, You will empty the 2 jars of rubber into a disposable cup and stir them completely before pouring them into your mold. The rubber mix is very strong in smell, kind of like a paint smell.
If you want, you can place the vibrator in the mold to make a vibrating clone. We chose to skip this step, but I suggest making sure your vibrator follows through the center of your clone. Otherwise, you could end up with your vibrator showing through the side of your clone. The included vibrator is decent, though the vibrations probably aren't all that strong once placed in the clone. I can't imagine they would be, but I don't know for sure since we didn't use ours. It measures 5.75 inches long and is 3.25 inches in diameter. It takes 1 AA battery. The top screws off, which is also what controls the on/off setting.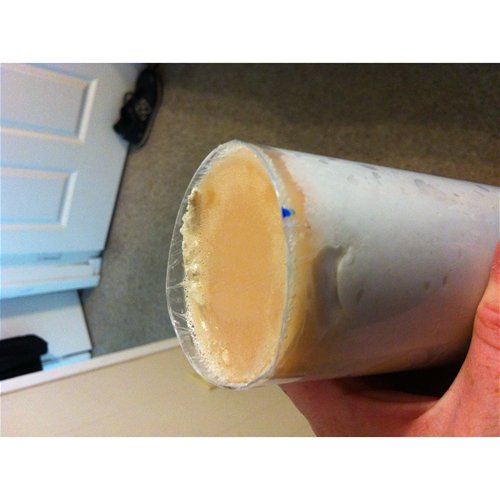 The final product is amazing, but still holds the strong smell which is a HUGE turn off for me. It's almost perfect other than the fact that my hubby seemed to have lost erection when he placed his willy in the molding because we only ended up with about 3/4ths of his willy cloned.
I would recommend using a condom because the material is porous. I wouldn't recommend sharing this toy for that very reason. While it isn't as hard as plastic, it is hard to beat rubber. The details are amazing. It shows the vein, his circumcision scar, etc. It's really neat. There are some small air bubbles at the very end of it, but they do not result in an unusable product. Not everyone likes rubber toys though, so I would like to see it in other textures.
Overall, it's a lot of fun to make and I would do it again. I highly recommend this to anyone. Whether your partner travels or they are always around, it is a great gift and it's fun to make! It's a part of your partner that you can always have with you, even if they aren't near.
Experience
I had HIGH hopes for this kit and was so excited to make it. The first time we made it was an epic FAIL! We didn't account for any loss of erection or the time pressure. We were so let down by the first kit (which was all user error) that we decided to buy another kit and try again. Really, I think my hubby was just frustrated because he knew how excited I was for it.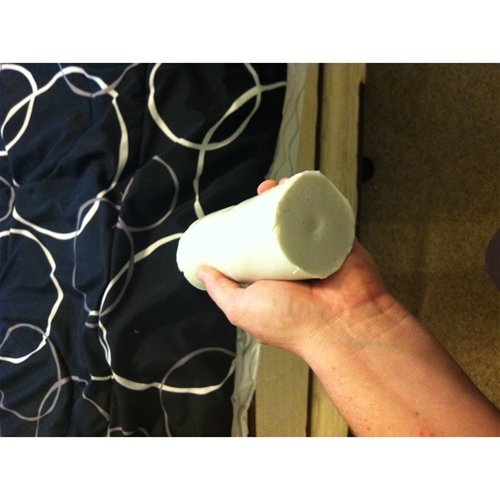 My hubby lost his erection while making the first kit. I found myself trying to get him back hard AFTER I had already started mixing the mold and the end outcome was a huge fail. The mold dried before he achieved his erection again and well, I ended up with a perfect mold of the tube and, needless to say, that's too big for me to use! Besides, that's no fun!
We chose not to use the vibrator the second go around and ended up with a nice clone, even though it wasn't a clone of the full length of his willy. I am unsure if the mold shrunk or if my hubby lost his erection while making the mold. Either way, we ended up with about 3/4ths of his willy cloned properly.
I would suggest trimming your partner PRIOR to making the clone so that the molding doesn't get stuck in his pubes. It was no fun trying to get it all out of my hubby's pubes and I was totally indebted to him afterwards!
Follow-up commentary
1 day after original review
While the process of making this toy was fun, it was also messy. The final product had amazing detail to it, but I can't use it due to the strong odor. The smell is overwhelming. I loved the process and excitement of making it, but the end product was a useless toy with great detail. I wish the final product had been better.
This product was provided at a discounted price in exchange for an unbiased review. This review is in compliance with the FTC guidelines.

Thank you for viewing
Clone-a-willy kit
– molding kit review page!