Ahhhhh Finally the Clamp That's Just Right
I finally found a pair of nipple clamps that I love! These are just right, not too strong not too weak, they stay on well even during intercourse, and they can be worn under clothing comfortably! I had just about given up until I found these babies, wish I could get them with my birthstones in the ends!
Published:
Pros:
*Comfortable
*Sexy
*Can be worn discretely
Cons:
*None!
This little goldilocks looked everywhere for just the right clamps; clover clamps were too strong for her sensitive nipples "ouch!", and tweezers were too weak and would slip off. What's a girl to do?! Then one day her Mister says "Come here princess, look what I've brought you" and he holds out a small silver and black box. She carefully takes the box from his hands, flips the latch open and peers inside. Nestled in the black foam interior were 2 circular, shiny metal clamps that were just her size! And winking at her from each end were crystal clear, sparkly faux diamonds! She could hardly wait to try them on and see if these would finally be the ones for her. She tentatively takes one out and pulls the ends apart to test the magnets strength and is rather shocked and intimidated by how strong the pull is and how fiercely they snapped back together! With a little help and adjustment she got them on and realized with a sigh that, although these were very strong and stayed in place well, they were also very comfortable and attractive! She beamed up at her Mister seeking his approval and found it in his hungry eyes. Uh-oh! Looks like the big Mad wolf is about to find his way into this story too!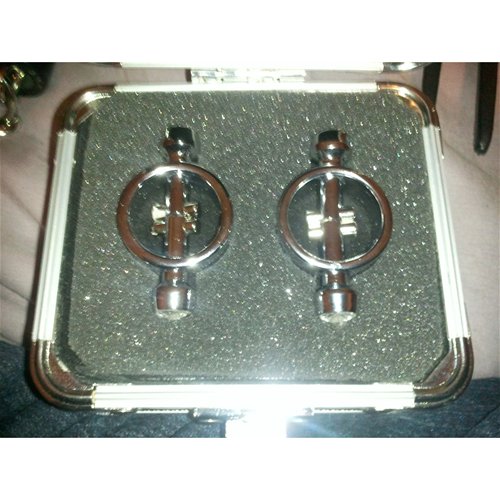 These lovely magnetic clamps from Metal Worx are constructed of a very durable steel ring which encircles the nipple and a steel rod running through each side with a very strong cylindrical magnet inserted into the end to create the clamp. These magnets are fairly strong and may be too much for those with smaller nipples, but for those of you with larger nips like mine you'll find these to be a great fit. Basically, the larger the nipple, the less painful the clamp. At the other end of these rods there are clear, fake gems inserted to create the barrier preventing them from slipping off of the ring, and giving them a touch of sparkle.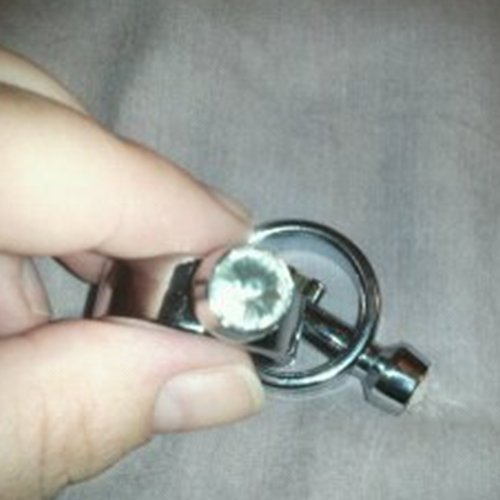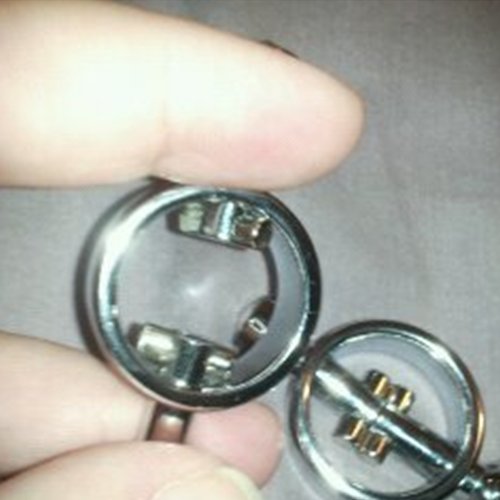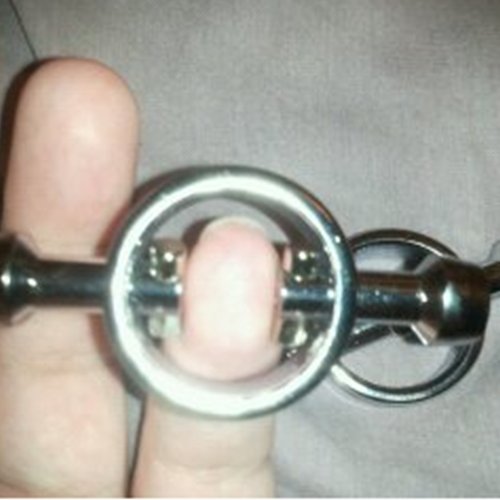 These really shouldn't need much in the way of care, unless maybe if you're lactating, they won't come into contact with lubes or fluids typically, although I've read that some people have used them as clit clamps, in such occurrences cleaning may be deemed necessary. When those times arise you'll want to just give them a quick rinse with a mild detergent, rinse thoroughly and be sure to dry them completely so as not to allow them to rust. For storage I have just removed the foam insert from the box they arrived in, which is a very sturdy construction, and am storing all of my clamps in it. The packaging on these is great; it is attractive and useful!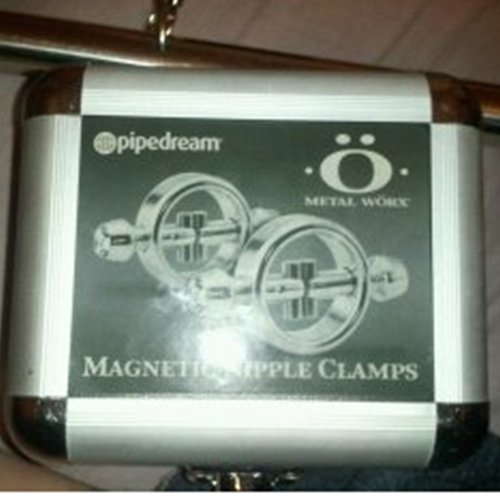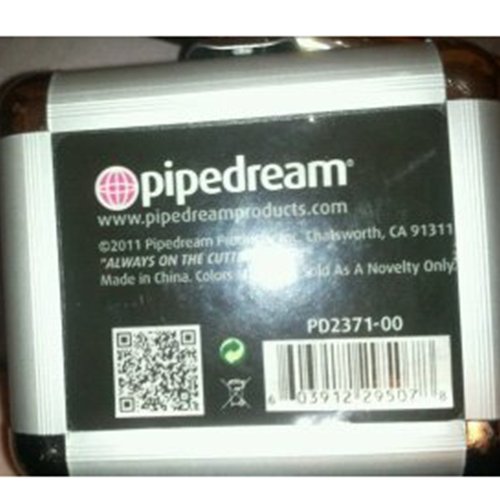 Follow-up commentary
2 months after original review
We still LOVE these! They are just right for me, getting me aroused and sensitive without being crazy painful. And my Mister loves the way they look on me as I wear them around. These clamps were made for my nipples! However I can see how they wouldn't work for some, but at the price they are worth a shot to see if they will work for you!
This product was provided at a discounted price in exchange for an unbiased review. This review is in compliance with the FTC guidelines.

Thank you for viewing
Metal Worx Magnetic nipple clamps
review page!