Lelo Does it Again!
I read that the Moka is more similar to the Ella than the Gigi, which was why I went for it. And I love it! If you already know that the g-spot shape works for you then you will love it too.
I wasn't sure if the Picobong line would be as good as other Lelo products. But really the only places they skimped were in the packaging and recharge function. The Moka is a quality product with a lot of functions, and I definitely feel like I got my money's worth.
Published:
Pros:
Soft silicone, doesn't collect lint, easy controls, many functions, easy to clean, waterproof
Cons:
Inflexible core
I bought the Ella a of couple years ago and have been very happy with it, so I was looking for a vibrator version of it. The Ella was my favorite toy, but now the Moka is.
There were a couple things that made me choose the Moka over the Gigi: it is waterproof, it is bigger (I knew where I usually held the handle of the Ella and thought the controls would get in the way on a smaller toy), it has more silicone and is much cheaper.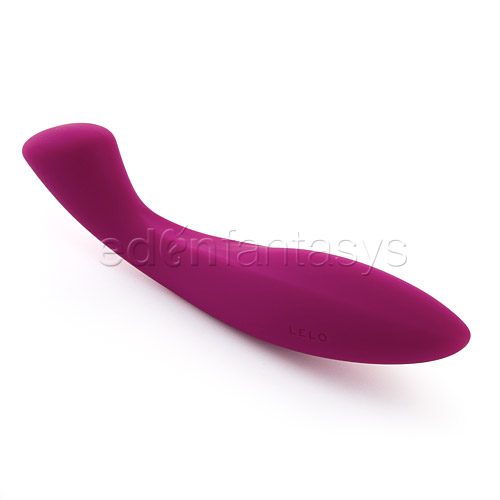 For comparison between the three, the Ella has:
-a length of 7 inches
-an insertable length of 5 inches
-a circumference of 1.25 inches
-a completely silicone body, which is a bit flexible
-no vibrating functions, and no charging obviously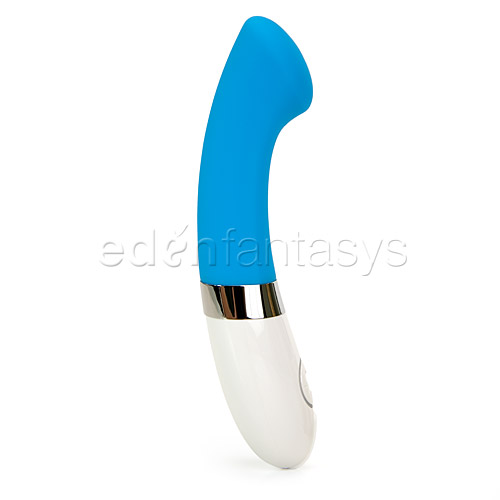 The Gigi has:
-a length of 6.5 inches
-an insertable length of 4.5 inches
-a circumference of 3.5 inches
-a silicone head (with less "give" than the Ella, from what I've read. I think it has a hard core but I'm not sure), a metal band around the middle and a hard plastic handle from what I can tell
-a four button circular dial that is front-facing at the bottom of the handle
-vibrating!
-a charging port at the bottom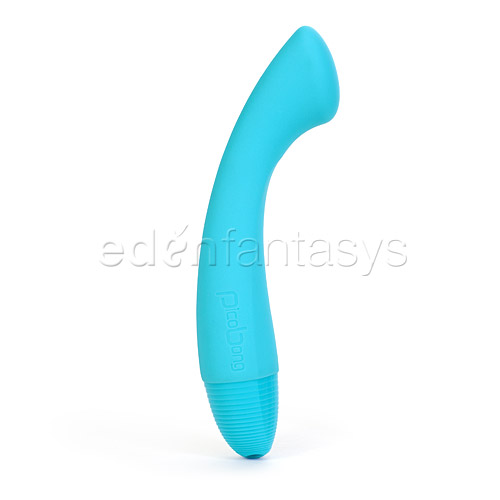 The Moka has:
-a length of 7.75 inches
-an insertable length of 5 inches
-a circumference of 4.25 inches
-an almost completely silicone body except the plastic handle at the bottom
-a hard inner core
-three square buttons on the side above the handle- a "+" (for greater intensity), a "-" (for less intensity) and an "M" (mode for the vibrations)
-a battery compartment inside the handle, which can be twisted off (it takes 2 AAA batteries)
They are both silicone, but different kinds of silicone. Both have a nice, soft texture. But the Ella has a bit more drag and it collects lint. The Moka is smoother, and the core isn't flexible but I like the silicone of the Moka better.
There is a big difference in length, girth and g-spot head size.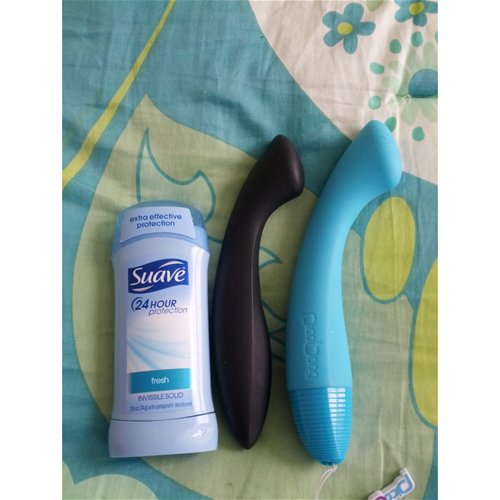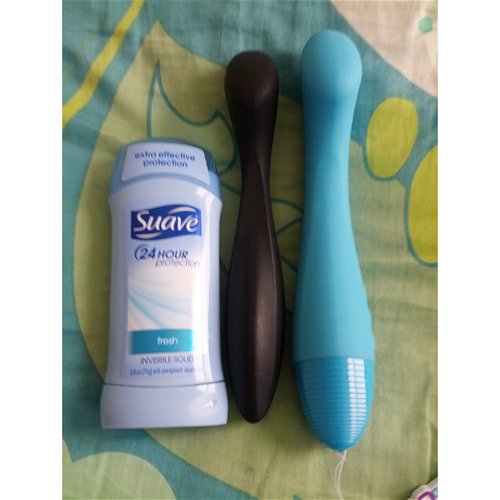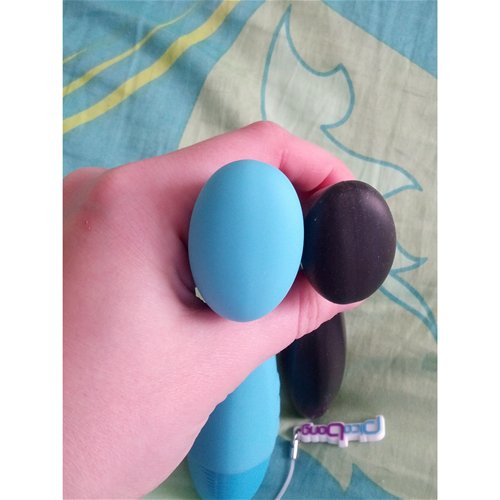 The Ella was packaged in a durable box and came with a silky case. I was very impressed. The Moka was packaged in a flimsy cardboard box. It came with a short instruction manual, which wasn't specific to any Picobong product, and a 1-year warranty. A little decorative charm is attached to it.
There are a lot of modes to choose from: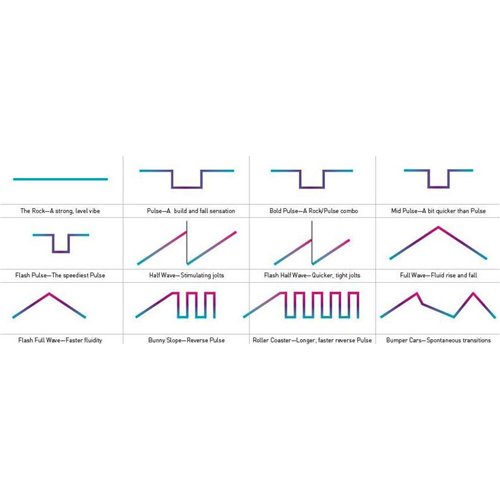 I read in a lot of women's reviews that toys aren't powerful enough for them. I don't go for really powerful vibrations (that make me feel numb), personally.
I found the controls reasonably intuitive. They save you from needing two extra "ON" and "OFF" buttons, anyway. You hold down the "M" and "+" to turn it on, and "+" and "-" (or just keep pressing "-") to turn it off. You can press "M" to scroll through modes, and then "+" and "-" to raise the intensity. It also stays on the mode you were on when you turned it off.
Like the Ella, the Moka is a toy for rocking more than thrusting. I like that the handle is textured for easy gripping. There is a slight edge on the bottom left and right sides of the handle which help a bit so you don't rock the wrong way.
The controls are in an odd place for changing while you're using it - you kind of have to pause while you're using it to change. But the buttons were always on the outside and I never found myself pressing them by accident. Also, I really like that it doesn't have controls that are just twisting the handle or pressing one button on the bottom like cheap toys have.
As a minor point, another difference between Picobong and many other Ella products is that Picobong has bright, fun colors, which I like. I have a lot of black toys already.
I think the Moka would be very travel-friendly (and you can take out the batteries). I wouldn't leave it out, but it is inconspicuous compared to other vibrators.
Overall, I would say that the Moka is a high quality toy like the Ella. I will probably buy something else from the Picobong line in the future. It's a nice texture, easy to clean, extremely quiet, easy to use and waterproof. I am extremely pleased with my purchase. And for the price, I really wish I had bought it sooner instead of 2 $20 toys I bought in the past year that the Moka is definitely replacing.
Follow-up commentary
1 month after original review
It's a nice shape. As a silicone toy, it's great. However, it hasn't gotten much use from me because I'm tight and it is hooked in a way that is hard to move (particularly with the size, as it is a bit bigger than the Ella). I've been finding that my glass g-spot toys are much easier to move.

However, I still like it when I do use it, and I love how quiet it is.
This content is the opinion of the submitting contributor and is not endorsed by EdenFantasys.com

Thank you for viewing
Moka
– contoured g-spot vibrator review page!