Smooth and Natural
If you are looking for a new lubricant to try that is composed of body-safe ingredients, glycerin free, and feels more natural than your standard jellies and gels, then take a look at Sliquid Satin!
Published:
Pros:
Body Friendly Ingredients
Mimics Natural Lubrication
Cons:
Reapplication may be necessary
I've tried a ton of lubricants at this point. Some were great, some were OK, some left me with a burning sensation that lasted for a while. They had a wide variety of ingredients, from the standard glycerin based and paraben filled to glycerin free and mostly natural. Sliquid Satin is my favorite lubricant yet.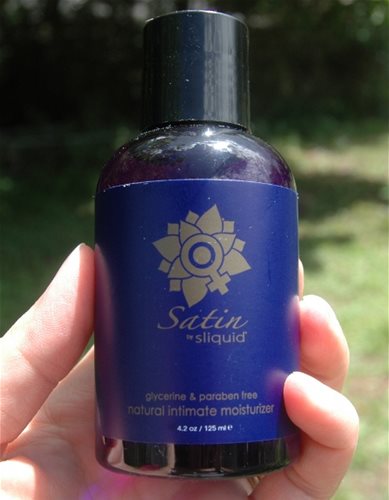 The ingredients are listed as: Purified Water, Plant Cellulose (from Cotton), Carrageenan, Aloe Barbadensis (Aloe Vera), Natural Tocopherols (Vitamin E), Cyamopsis (Guar Conditioners), Potassium Sorbate, Citric Acid. Nothing here particularly jumps out at me as worrisome.
Something that needs to be said about Satin is that it's not just a sex lubricant. It's also for women that have vaginal dryness due to health issues, medication, menopause, etc. You can use Satin daily to help alleviate the dryness. Sliquid says that just a few drops is all it takes. I don't have any health issues that would make this necessary, but I'm glad to know it can be used for that.
Now, I've tried Satin on some of my toys as a lubricant, and I have to say that I love it. It's thin, but not very runny, so it mostly stays where you put it. It's slick and really does mimic natural vaginal lubrication. You don't get that slick-in-a-weird-way feeling when you use it. It feels natural. I have to say that with as many lubricants as we've tried, we don't often use them because they feel, well, wrong. Not so with Satin. It cleans off very easily and leaves no residue. You know how some lubricants leave a sticky layer behind? Satin doesn't. If you rub it between your hands, it just disappears without a trace.
All that being said, there is one problem. Satin, like Sliquid Gel, isn't particularly long lasting. Even though only a little bit is needed, reapplication may be necessary. To me, I'd rather reapply a lubricant that feels wonderful than not reapply a lubricant that feels goopy and sticky.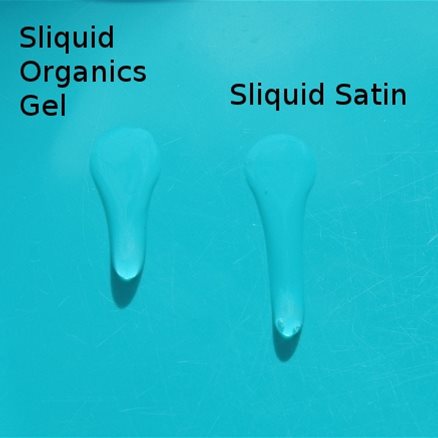 For those looking at new lubricants to try, I highly recommend Sliquid Silk. It's free of glycerin, parabens, and other nasty things that are often found in other lubricants. It feels wonderful. It's worth it.
This product was provided at a discounted price in exchange for an unbiased review. This review is in compliance with the FTC guidelines.

Thank you for viewing
Satin natural moisturizer
– female intimate lotion review page!