Talk about great sex!
If you want to stengthen your PC muscles and aren't ready for things such as ben wa balls and such, this is for you! Great solid and sanitary rock, it's gorgeous, and has a cord for easy retrieval. I can't rave about this rock enough, I just love it! It comes with a cute little black bag to carry it in and also add weights for extra exercises. Everyone needs at least 5 of these pretty little gems.
Published:
Pros:
Good fit, comfortable, storage bag, retrieval cord, enhanced sexual pleasure.
Cons:
Loses shine fast, painful at first when passing pubic bone inside.
The egg is smooth with a few natural cracks or chips that you do not notice inside you. It hurts at first when you're putting it in and taking it out but not while you are exercising. I am a tighter and smaller individual, so it was quite painful until I had been exercising for about a week. Even though it hurts a little at first, the result is better orgasmic sex and the little orgasms you feel while exercising are completely worth it. I recommend plenty of lubricant for an easier insertion and removal. You cannot masturbate with this egg in, but you could possibly tease your vulva with a vibrator while doing exercises. The pain only lasts for maybe 3 or 4 seconds and then it's just, poof-gone.
The material of the egg is a marbel stone. It does not lose shape or wear out. It is easy to clean with soap and water, and can be further sanitized with isopropol alcohol. This egg is compatible with any lube. I prefer water based. You can use any lube and it won't ruin the egg since it is a stone, but oil lubes aren't recommended to be used inside you.
I have used EF's sex toy all purpose wipes, and they clean really well with this.
Some people have complained of the cord at the end. It is a hard plastic band much like you would see little kids using to make a bead bracelet. But, I have had absolutely no problems with it, just slip it between the labia majora and minora, it won't even bother you.
It's very discreet. Nobody will even know you have it in, and most likely if it's just laying around nobody is going to know what it is or what it's even for unless you say so. So if you leave it somewhere, have little fear.
Also, this egg is about 1.5"-2" in length without the cord. And about 1" in diameter.
This is what it looks like on its own.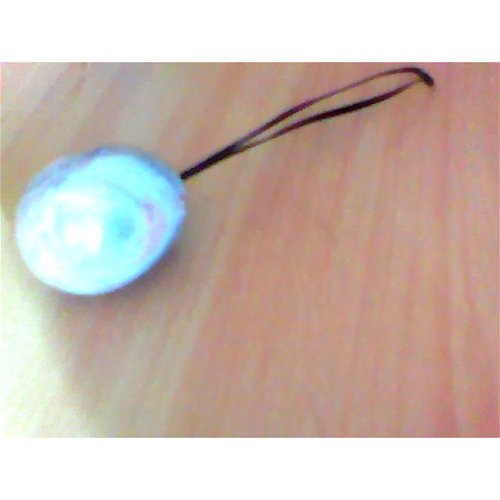 Cord and all, this product extends to be 6" in length with 1.5" insertability.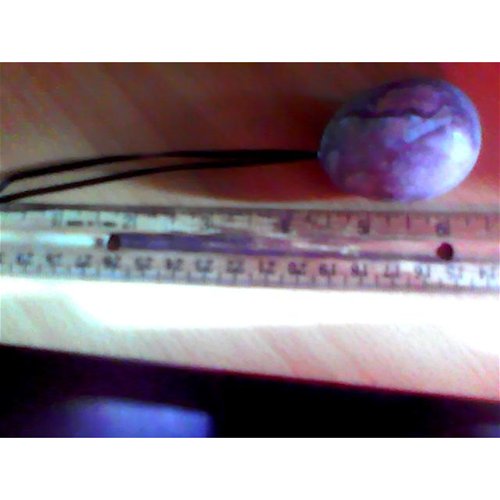 And as you can see from these two pictures below, it is comparable in size to your typical usb port.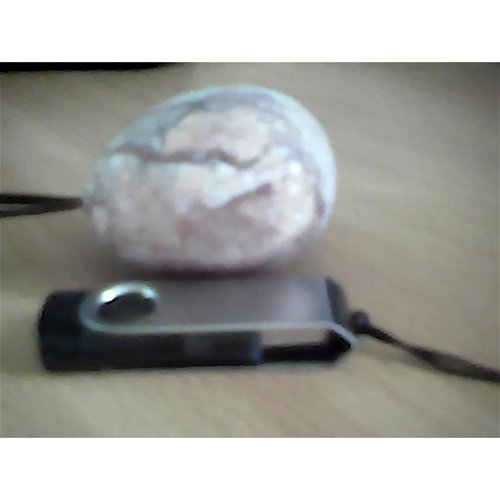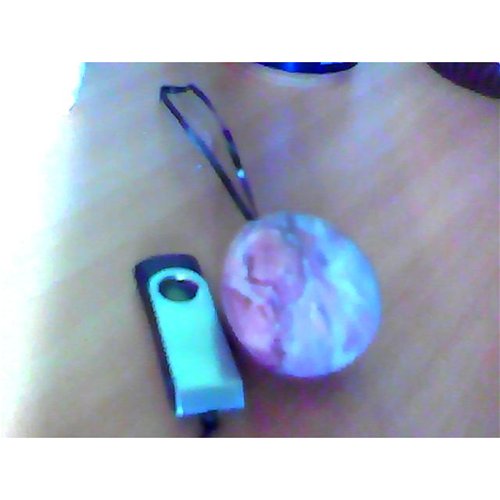 Experience
I like to wear it to work or while I'm going about my daily business. At first I thought it would be weird to wear it outside my house, but once I did it I really didn't feel weird at all and had a much better day. It gives you wonderful little sensations during the day and just feels good inside you. One day I was driving to work while wearing it and I was squeezing it. Well let's just say some not so discreet noises came from my mouth that day. I almost had to pull over. This egg will rock your world!
Follow-up commentary
4 months after original review
This egg did a great job strengthening my pelvic muscles. I would really like to recommend this to a beginner for Kegel Exercises. This is a great starter. It hasn't cracked or broken, only lost its shine some. But, the shine is only part of its beauty, and not something needed to make it functional. Also, the cord is still firmly attached, greatly secured, and still does not bother me. I never notice the cord until I need to remove the egg. After a while it becomes easier to remove without the cord, but that cord is very helpful. Enjoy!
This content is the opinion of the submitting contributor and is not endorsed by EdenFantasys.com

Thank you for viewing
Crystal egg
– vaginal balls review page!