Entertaining-ish...except where sex is involved!
Girl Talk is just okay. It has some funny moments, but the sex just isn't all that great. I appreciate the choking and spanking at some points, but the rest of it is forgettable.
Published:
Pros:
Spanking and choking, funny moments, good camera quality, comes with Blu-ray and DVD
Cons:
Predictable sex, silly plot, squeaky couch in last scene, forgettable
Girl Talk is a porn from Digital Playground, directed by Robby D. It's basically a comedy as far as the non-sex parts are concerned, so the plot is pretty ridiculous, but it has some entertaining moments. All the sex scenes are between heterosexual couples, so anyone looking for some girl/girl or guy/guy action won't find it here. Most of the sex is just okay and maybe even a little boring, though there is a bit of spanking and choking at some points, which is a major plus for me. The performances are just okay, the cinematography is just okay, the plot is silly, and aside from the couple of funny lines, it was all around forgettable for me.
Plot:
Kayden Kross is tired of one night stands and wants to find Mr. Right, while her roommate, Mick Blue, is in love with her, but she has no idea. She tells Mick and his friend, Scott Nails, that they have to leave because it's girls night and no boys are allowed. Scott wants to know what exactly goes on at these girls nights, so he comes up with a plan: they will dress up as girls and infiltrate the party. They wear dresses and wigs and don't shave their five o'clock shadows or change their voices too much, but everyone is fooled. The guys soon find out that "no boys allowed" isn't exactly true; one girl orders pizza and has sex with the delivery boy, and another has sex with a male stripper/prostitute. The jig is up when Kayden finds Scott having sex with another girl in the bathroom. From there...well, I won't give away the ending (though I doubt it's too hard to figure out), but I guess it's a happy one.
The Sex Scenes:
1. Kayden Kross and Tony Ribase- This scene was just...okay. It takes place in Kayden's bedroom and starts with her giving Tony a blowjob. She does quite a bit of moaning, whimpering, and laughing, which I never really understand; it's fun, yes, but it is a blowjob (why are you moaning so loud...he's not even touching you!). The rest of the scene is pretty typical: 69, spooning, oral for Kayden, cowgirl (with her practically screaming), reverse cowgirl, and some more blowjob until he comes in her mouth and on his stomach. There is a little bit of choking, too. The thing that really bothered me in this scene, as well as her other one, is her whispering through the whole thing. She doesn't do it loud enough to be understood, so all you see is her lips moving and, you know...whisper-y sounds. Also at one point, her vag looks red and angry, like it's really irritated, and it's kind of distracting.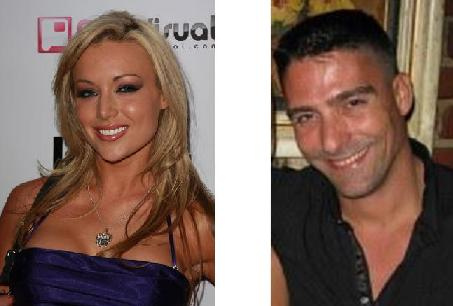 2. Lily LaBeau and Manuel Ferrara- Lily wants to get out of paying for her pizza, so she answers the door in lingerie and tells the not-so-bright delivery boy that she wants him to fuck her so she doesn't have to pay for it. He says "Alright, lady, I'll fuck you. But you still have to pay me for the pizza," and they have sex on and against the kitchen table. This scene was decent. There is some throat grabbing, hairpulling, and spanking, which is a plus in this scene. Then we see some oral for her, a gaggy, spitty blowjob (which always grosses me out), and missionary and doggy style against the table. They do reverse cowgirl on a chair, and the scene predictably ends with him coming on her face.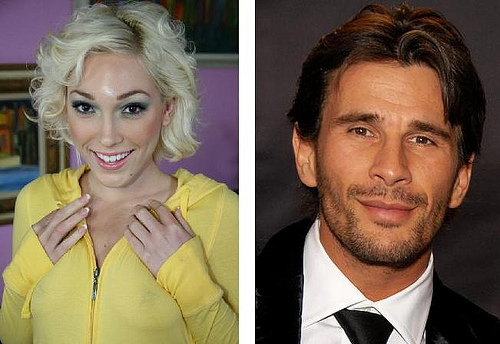 3. Sara Stone and Charles Dera- This scene was also decent, but not memorable. They have sex on a bed, with the typical positions and not much to make it stand out. I liked that there was again some spanking and choking, but I really thought it was cool to see that she actually chokes him for a second. There's some fingering, blowjobs (with more gagging, spitting, and lots of drooling), spooning, tit-fucking (for lack of a better word), reverse cowgirl, doggy, and variations of these until the come shot on her face.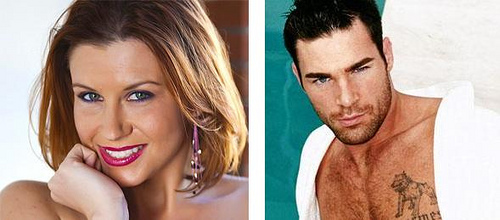 4. Loni Evans and Scott Nails- if it wasn't for my seeing it over and over for reviewing purposes, I wouldn't remember this scene at all. It's difficult even with that. They have sex in a bathroom with her on the counter most of the time. There's some oral for her, some missionary, some doggy, some blowjob, reverse cowgirl, and finally the come shot on her face. She looks uninterested the whole time, she moans annoyingly, and I just really didn't enjoy it.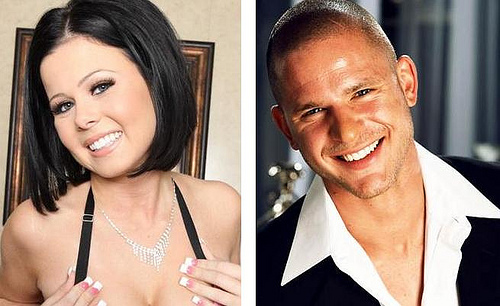 Experience
(continued from above)
5. Kayden Kross and Mick Blue- oh, uh...spoiler!...I guess. They have sex on a NOISY leather couch. It was kind of hard to notice anything else, really. It was loud. Really loud. Every time someone moved...squeak, squeak, squeak. It was a little better and quieter once it got past the blowjobs and oral, though. We get to see some spooning (with choking), reverse cowgirl, missionary, and doggy, and the all too common come shot on the face. The only interesting thing was really when Mick sucks and licks Kayden's foot for a bit. It's not necessarily my thing, but it was a little break from the formula of the other scenes.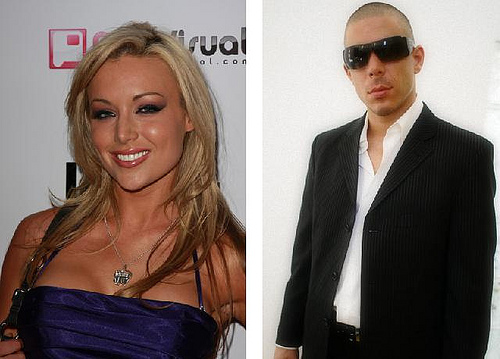 Now cue the cheesy 80's, black and white still-frame and music!
DVD Features:
Girl Talk comes in a DVD/Blu-ray combo pack with two discs, one DVD and one Blu-ray. It's packaged in a regular, plastic DVD case with a paper sleeve kind of case over it. The front cover shows Kayden Kross in a bra, Sara Stone with her breasts out, and a picture of Kayden and Mick Blue looking at each other. The back shows the female cast in several shots from the movie.
The extras include a Behind the Scenes, Slide Show, Photo Gallery, and Trailers for other Digital Playground movies.
Girl Talk is entertaining at times, and there are some funny moments, but as far as the sex goes, it's kind of boring. None of it was particularly memorable, though I definitely appreciated the choking and spanking. The cinematography was nothing special, with the typical shots of one body part for five minutes, the acting was decent, and most of the sex was okay. It was all around just okay. You could find better in a porn, for sure, but you could certainly find worse.
This product was provided free of charge to the reviewer. This review is in compliance with the FTC guidelines.

Thank you for viewing
Girl Talk
review page!