Love and...yawn...
Love and Marriage isn't bad, but it's certainly not the best movie I've seen. While the acting is good and the visual quality is great, the boring plot and predictable sex make it a real snooze to sit through. It's not really worth the time or money to get to the one good sex scene at the end, but some may find it more entertaining.
Published:
Pros:
Good visual quality, good acting, comes with Blu-ray and DVD, good last scene, threesomes
Cons:
Predictable and boring sex, lack of different camera angles, very little anal play
Love and Marriage is a porn from Digital Playground, starring Kayden Kross and directed by Robby D., that I consider to be mostly geared towards heterosexual males or couples (it contains only heterosexual couples and threesomes), though it could, of course, float anyone's boat. That is, if you're into watching really bland, boring porn just for one good sex scene at the end. To me, it's just not worth it. The actors do a good job and perform well, but the cinematography's just okay (with the typical "zoom in on one body part and stay there" camera work, but with good cameras), the plot is nothing new, and all the sex scenes are boring, except for the very last one.
The Plot:
Kayden Kross is unhappy with her marriage, but she's not sure why, so she begins seeing a therapist, played by Manuel Ferrara. She knows she has a perfect husband, and she even tells her therapist, "He has a huge cock, and I'm not happy!" She begins to fall in love with her therapist, but he wants her to try to save her marriage. We later find out why she is so unhappy: her husband, Scott Nails, is cheating on her with several women he works with. Once she leaves Scott, will Manuel return her affections? Ooh, we'll see, won't we!
The Sex Scenes:
1. Jessie Andrews with Mick Blue and Scott Nails- It's Mick's birthday, so Scott decides a threesome with Jessie and himself in his office is a good gift....but this whole scene is kind of awkward and boring. There is some oral on Jessie, and then she gives a blowjob to Mick while Scott sits in a chair watching and jerking himself. Then she does the same for Scott while Mick watches. There's reverse cowgirl with Mick on a chair, some missionary with Scott on a desk, the same with Mick, and then some doggy style with Scott. Finally, there's doggy style with Mick until he comes on her ass, and then Scott jerks off until the come shot on her face. I don't have much to say about this scene. It was not memorable or special, and the guys didn't interact at all. The really annoying thing was that Jessie seemed kind of fake. She kept biting her finger and giving looks that felt forced. It was very blah all around.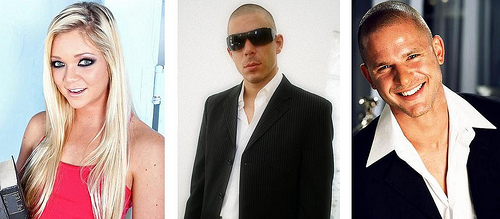 2. Lisa Ann and Tommy Gunn- They go to get some dessert from the kitchen for their dinner party guests, but they end up not being able to keep their hands off each other. This scene wasn't too bad, and both actors seemed to be genuinely into each other. They kind of tried to spice it up with some whipped cream- him licking it off her boobs and ass, her giving a blowjob with it- but it didn't do much for me. It wasn't bad, but I didn't really care either way. There is some oral for both, doggy style against the counter, some kind of missionary, and eventually a come shot on her face.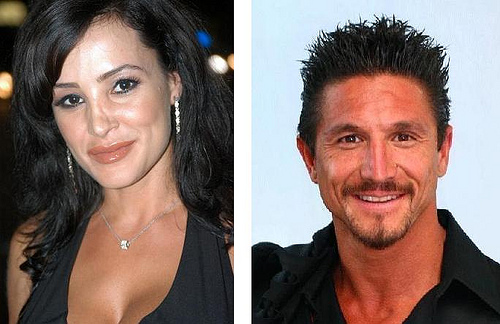 3. Kayden Kross and Scott Nails- This scene happens on a bed, and was also kind of forgettable. There is some oral for Kayden, a blowjob, 69, cowgirl, missionary, and him jerking off until the come shot on her face. The only thing that stood out about this scene (and not in a good way) was Kayden yelling "Jesus, Jesus, Jesus!" I get it, you're having fun, but screaming that is just kind of...over the top. Plus, it just made me uncomfortable, the way a woman yelling "shit" during a scene freaks me out. It's just weird and distracting, not to mention the fact that it made me feel like I needed to go take a shower and go back to church.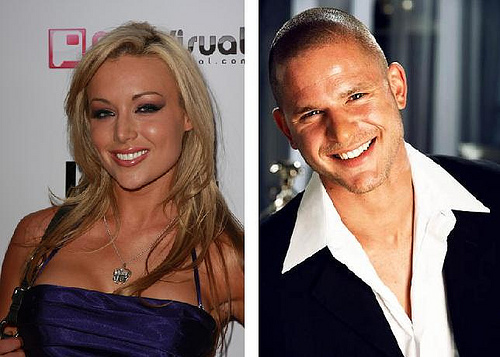 4. Jessie Andrews and Breanne Benson with Scott Nails- This scene is in the same office as the last threesome, and it's pretty uninteresting; it didn't help that I really don't care for Breanne Benson. It's just personal preference, but I don't particularly like her look. Add to that the fact that I don't care for Jessie Andrews, and it makes sense this scene would bore the hell out of me. There's some kissing for everyone, as well as oral. Both ladies take turns having sex with Scott until he comes on Breanne's face. That's about it. No bells and whistles.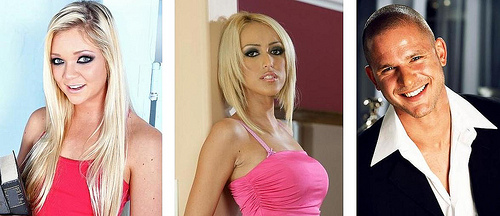 Experience
(continued from above)
5. Kayden Kross and Manuel Ferrara- Spoiler! Kayden and her therapist have sex on the couch in his office, of course! This was the best scene in the movie, and man did it take forever to get to it. They both seem to really enjoy themselves. There is some oral, ass licking and fingering for Kayden, which is nice to see. This is the only bit of anal play in the movie, and it's about damn time! They do cowgirl, spooning, reverse cowgirl, doggy, and he jerks off until he comes on her face. This scene involved a lot of spanking and choking from Manuel, which is a good thing and a bad thing. This is where I come to my only complaint: these people are supposed to be in love, and this is the first time they're having sex. Would he really be spanking and choking her like that? Would she really call him a "fucking bastard?" I'm thinking no. The scene itself, however, is pretty good and fun to watch.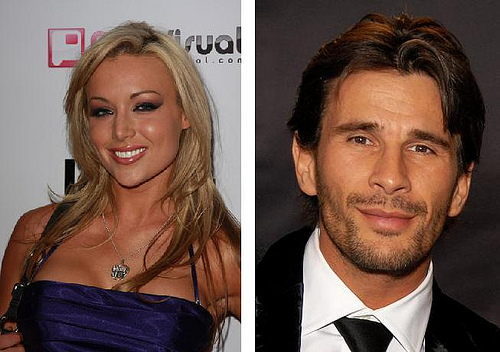 DVD Features:
Love and Marriage comes in a DVD/Blu-ray combo pack with two discs, one DVD and one Blu-ray, in a regular, plastic DVD case with a paper case over it. The front shows Kayden Kross in lingerie with some scenes from the movie in the background, and the back shows pictures of all the female actors in scenes from the movie.
The extras include a Behind the Scenes, Slide Show, Photo Gallery, and Trailers for other Digital Playground movies.
Love and Marriage was okay, but not anything special. The plot was okay, but really, it's all been done before. The sex was not too bad, but mostly forgettable, and the one good scene doesn't really make it worth watching. If you don't mind some vanilla sex with boring threesomes and a boring story, you may be okay with this. It's certainly not the worst I've seen. It's also not the best. There is definitely better porn out there, so my suggestion is to look elsewhere.
This product was provided free of charge to the reviewer. This review is in compliance with the FTC guidelines.

Thank you for viewing
Love & Marriage
review page!