(French Vanilla) No one told me this was "make it yourself"!
I'm very disappointed in this. I paid for a candle that wasn't a candle but was instead wax beads and a wick that I had to line up correctly. Then the scent was very light and a cheap version of french vanilla that has an after-scent to it. It did not smell true to the vanilla scent at all.

I do not recommend this unless you want to have a half-hour project and enjoy Walmart quality scents.

Oh - and pheremones? Well, I did notice the flies were attracted to the candle - does that count?
Published:
Pros:
Light scent
Not overly impressive
Cons:
Have to dig to find the wick among the wax beads
My husband's very first gift to me was a candle almost 34 years ago. Because of this, I have a soft spot in my heart for candles and it seems like I'm always looking for another new one to try out to freshen the house. I was so excited to see that Eden Fantasys offered a candle with the
French Vanilla
scent that I could not resist it. I ordered it and anxiously awaited the delivery by the UPS man the next day (hey - it was a large order and got free shipping).
When I opened the box and finally got down to the candle, I almost contacted Eden Fantasys' customer support for a replacement. Although the container stated it was a candle I thought they might have sent me a form of bath salts or something by mistake. Here is what I saw.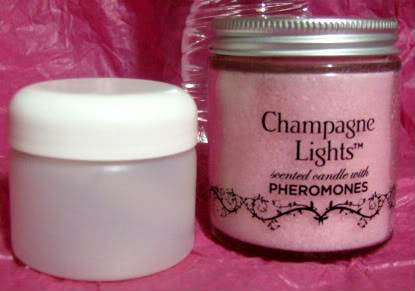 You may notice that I have the candle next to a travel-size container that you can use for carry-on luggage when you travel. This is to show you the size.
I anxiously opened my candle so I could start burning it before my husband came home. What did I find?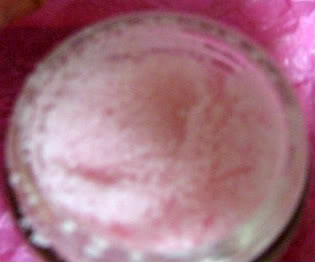 WHAT WERE THESE LITTLE TINY PARTICLES? WHERE WAS MY CANDLE?
At first I thought these were bath salts, but I got to looking at them and digging around in them. That is when I realized - these were tiny little flakes of wax. If my container had wax in it - could it have the wick too? Was there hope?
So I got out a spoon and started digging...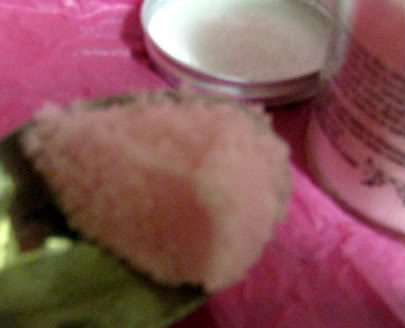 After three half-spoonfuls of digging...alas...I FOUND the "buried treasure" - also known as
"the wick"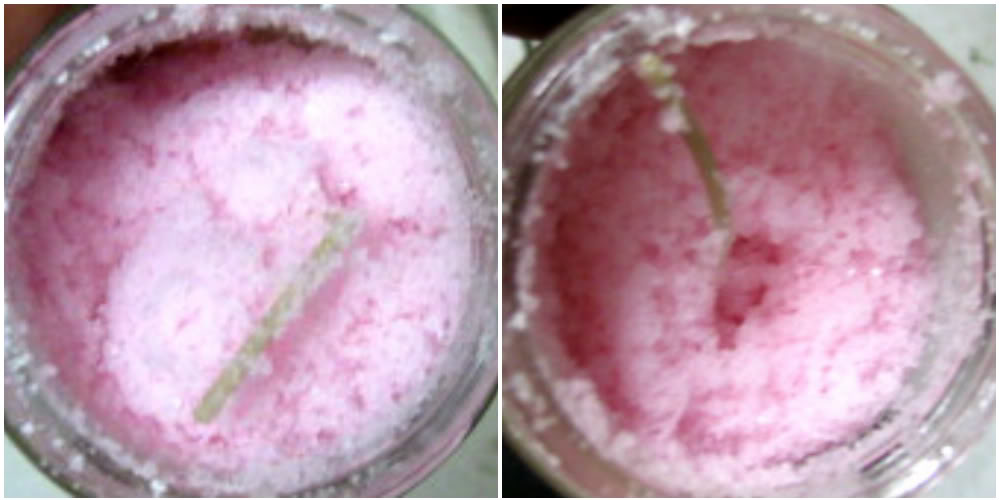 Yippee! I was no longer "wickless" even if my wick was off-centered and crooked. At least I could now burn my candle. I could hardly wait to smell that french vanilla. Out came the lighter as I anxiously waited to smell that french vanilla.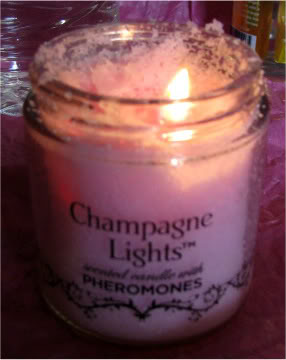 I decided to walk away and let the candle burn for a bit. I came back out - anxious to smell the french vanilla. No real scent. I walked away again for a little while and went back.
Ah...I could smell it now if I was within 3'. At least we were making progress. Perhaps there was hope for this product!
Experience
Well, I let this candle burn for three hours. I still could not smell it unless I was within 3-5' of the candle. In addition, the scent was a cheap knock-off version of french vanilla. In fact, my husband who can usually pinpoint scents asked me exactly what scent this candle was supposed to be.

I was somewhat disgusted when I went to blow it out and realized that NINE flies had flown to their deaths by doing a kamikaze flight into the hot wax. I've not had that happen with candles before - at least not to that extend. I suspect it was the pheremones in the candle acting to attract the flies.

So we've decided to go ahead and continue to use this candle until it's all gone - but we're going to use it to get rid of the flies in the house that we didn't realize we had. That seems to be what this candle is best used for.
This content is the opinion of the submitting contributor and is not endorsed by EdenFantasys.com

Thank you for viewing
Romantic candle
– mist review page!