Romance is Travel-Sized!
The Romance Candle, while the pheromones don't seem to make us anymore attracted to one another, does provide a small, compact way to give you and your partner the romantic ambience without an overpowering smell.
Published:
Pros:
Longer than 12-hour burn, Great for providing atmosphere, Compact size
Cons:
Scent is very subtle, Didn't burn evenly, Pheromones didn't do anything
The Romance Candle is a small (think AA battery-size in height), four ounce candle that comes in four different scents. The packaging of the candle has changed since the EF pictures were taken, but it looks about the same. The candle is made from glass, and this product does have sex-free packaging. There is a mention of romance on the back, but there is no mention of sex or anything else, so this can work as a gift for the sexually-shy (or an appropriate newlywed couple). This candle is supposed to have pheromones in it as well.
This is an interesting candle just because it (literally) has balls. Instead of just having the regular, flat-surface wax, the wax of this candle is actually contained in a bunch of little, tiny balls. At first, I had assumed that we had gotten a defective candle, but after looking at the EF pictures, it looks like the candle is actually made to be this way. It's unique, and the balls themselves look really cool.
I think I was expecting more out of this candle than I actually received. The candle just didn't work nearly as well as I had expected it to. It wasn't horrible, but at the same time, I expect my candles to have certain attributes, and unfortunately, this one just didn't shine through when it came to having those attributes.
The scent is the first issue. I actually love the French Vanilla scent. It smells amazing, and you can definitely smell it when you smell the candle itself. However, you can't really smell the scent once the candle is burning. You can very faintly smell it when very close to the candle, but after that intial burning time starts, it's much harder to smell the scent of the candle in the slightest. I'm not sure if it's because this candle is supposed to have pheromones in it or what, but you can't really smell the candle's scent outside of a two foot radius around the candle.
Our French Vanilla scent was pretty accurate. It wasn't strong, but when you smelled it, it did smell like a soft, sensual vanilla. It was a nice scent that was pretty accurate. I just wish the scent had been stronger, so we could have smelled it when not right next to the candle.
The burning itself is another issue as well. While this candle lasted for longer than the 12-hour given burn time, it didn't burn evenly. We made sure to keep the wick trimmed to give it the best possible chances, but even with that, the candle burned unevenly. One side (with the wick) has burned all the way to the bottom with the non-wick side being a half-inch away from the top. I think this is because of the intial wick placement. The wick itself didn't seem to be really anchored onto anything initially because of the ball-structure. You had to dig the wick out of the mini-balls in order to get it to stand up straight and be able to light it. It's possible I didn't place it in the middle of the candle, but I did try to get it as close as possible. If the wick had ended up getting buried in the first place, it means it probably wasn't anchored too well.
As for the pheromones, I can't say that we noticed any "we must have sex!" urges towards one another. He did remark that the candle made him hungry, but I don't think that's what the makers were going for. It does smell good (when you can smell it), but as far as we can tell, it doesn't seem to increase attraction to one another at all.
It's a nice candle though. It's nothing downright amazing, but it's still a good and long-burning candle for the relatively inexpensive price tag. It'll burn a long time, smell nice (when you're close to it), and has a unique wax-balls design. If you are looking more for the sensual lighting than an overpowering scent, this candle has you covered.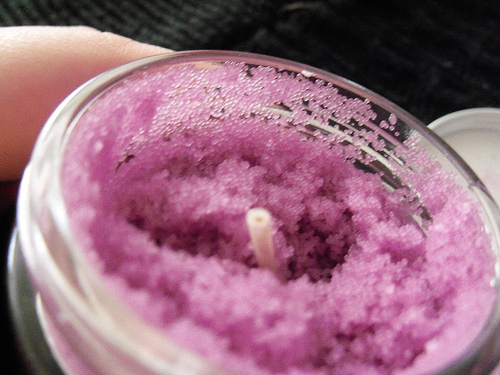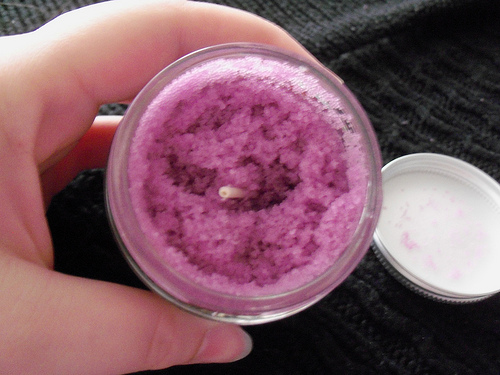 Follow-up commentary
14 months after original review
We just never fell in love with this candle - even after trying a second and hoping the first was a dud. The candle wick just seems odd, it doesn't burn evenly like we hope it will, and it doesn't have a very strong scent. This just is not one of the best candles we've ever tried.
This content is the opinion of the submitting contributor and is not endorsed by EdenFantasys.com

Thank you for viewing
Romantic candle
– mist review page!