Keep Them Nuggets Dry!
The Nice Nuggets is Great!! It passes the Florida hot, humid, Big Boy, Football test!! I was surprised when my boys actually offered positive comments without me asking!! Smells great and helps to keep those nuggets soft, dry and smelling good!
Published:
Pros:
Actually Works
Helps chaffing already there and to prevent it
Smells good
Cons:
none
I decided to purchase this lotion for my "boys" after having such a great experience with the happy hooters lotion from Doc Johnson. The Nice Nuggets also performs greatly. My boys are a 21 year old who is very active and a 15 year old who is quite large and plays football. The other "boy" is nearing his 50th birthday. I have to say that for boys who usually only tell me negative things about what I buy for them and not positives. I actually got really good feed back from them.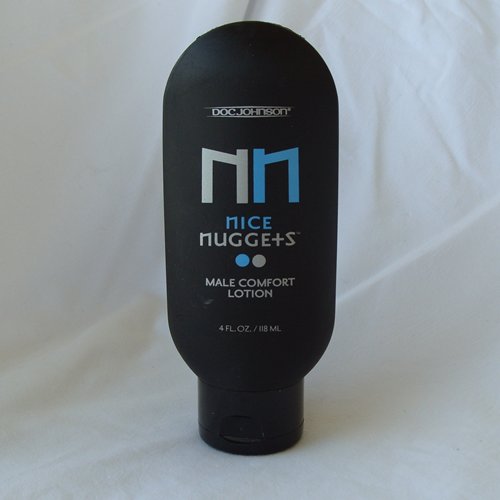 The football player has issues with chaffing and has for years. We live in the heat and humidity of Florida, and when the guys are really active it tends to get worse. He has already told me that I will have to be getting more of that stuff. It feels really good and it works. The 21 year old likes the mild scent and states this stuff is good. The older one likes the way it feels when it dries and he likes to use it when he is out playing in the yard and the garage. (Yes, I said playing). It ah, helps to control that funky smell that the guys can get after working hard for a couple of hours.
I found out from the older one that the comfort lotion really doesn't have a taste from it and it is kissable. But, don't do this immediately after it is applied because you get a drying feeling on your tongue.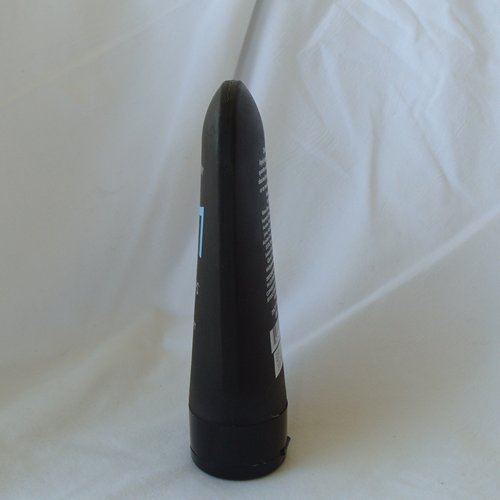 The fragrance is more of a manly type of scent that does have more of a coconut base to it. The scent is not over powering and becomes very faint after it has been on for an hour or so. This lotion feels thicker than the happy hooters. It is more solid when squeezed from the tube.
Use
This is a lotion from Doc Johnson that is marketed for use by men to help control sweating, odor and chaffing in their scrotal area and inner thighs. When you use this lotion is almost disappears immediately. It is non greasy and feels dry when it is on. It actually leaves you feeling soft and almost silky. There is no residue from the lotion.
Directions
Apply approximately a quarter sized amount to desired areas after bathing. I explained to my boys that they don't actually need to use that much of the lotion. The bottle does have the ability to last for quite a while but, the youngest tends to go over board with everything.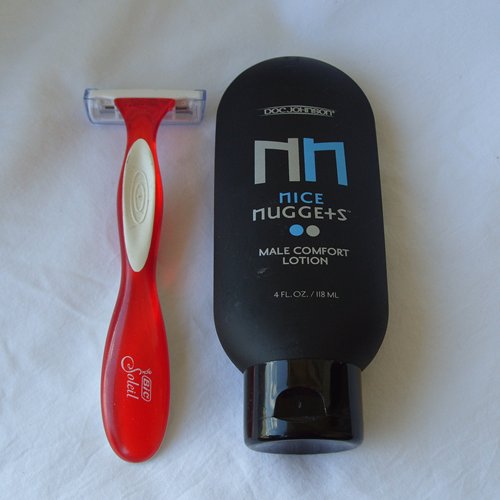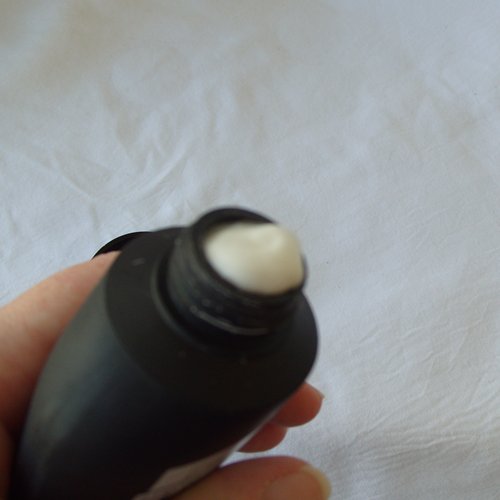 Ingredients
Tapioca starch - provides for the soft feeling while hydrating, makes the lotion so that it's not greasy.
Isopropyl Palmitate - derived from processing palmitic acid from coconut oil. Improves the moisture content of the lotion.
Tocopheryl Acetate - Vitamin E, used to revitalize and rejuvenate tired looking skin. This is also an antioxidant.
Aloe barbadensis leaf juice - Aloe, sooths skin, antibacterial, antifungal, anti inflammatory.
Acrylates/C10-30 Alkyl Acryl ate - Thickener
Disodium EDTA - preservative, chelating agent that bind free metal ions.
Sodium hydroxide - controls the PH, buffering agent
Propylene Glycol - emulsifying agent that holds the lotion together
Diazolidinyl Urea - preservative that prevents bacterial growth
Methyl Paraben - anti irritant, antimicrobial, anti fungal and a preservative
Propyl Paraben - acts as a preservative
Packaging
This comes in a 4 ounce bottle and since you only need a quarter sized amount of it to apply all over your crotch the bottle should last for quite a while. It comes in a black bottle with NN nice nuggets, male comfort lotion on the front of it. The cap is a flip top style and it comes with a safety seal under the cap. It is a very slim rounded bottle. The bottle does have an expiration date of 1/09/14. It is made in the United States.
Experience
Ok, yes I had to do it. I placed the happy hooters under one breast and the Nice nuggets under the other. They both performed about the same. The nice nuggets has a more manly type of scent that did dissipate to more of a coconut type of scent. They both work to keep the areas dry. Please refer to my Happy Hooters review. [link|https://www.edenfantasys.com/sex-toy-reviews/female-sextoys/it-works-to-keep-them-dry]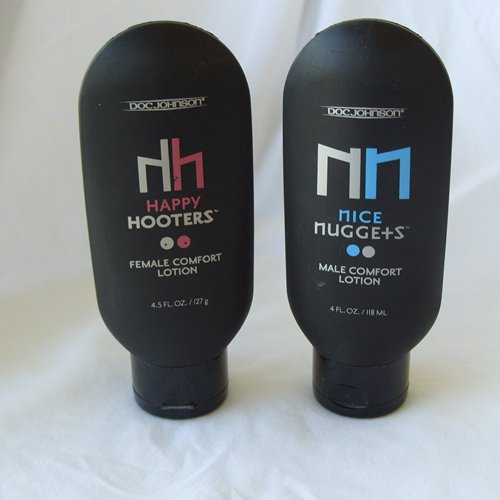 This is a great product for any one who is really active and is in an area of high humidity. It helps to prevent chaffing and that crotch funk!! If you are planning any trips south this is a definite must have. If your man does alot of physical activity or has any sweating issues this is a must!!
I though what a great idea to get a guy for Christmas, a pair of the soft bamboo underwear and a bottle of the nice nuggets.
What have I done, Dang it, now I will have to use my points on my Boys!!!! Dang it!
Follow-up commentary
3 months after original review
It works!! I actually ended up purchasing several bottles for the boys in my life and it works great for when you are woking out or even just running around in the heat and humidity. I work suggest this one for all the guys!
This content is the opinion of the submitting contributor and is not endorsed by EdenFantasys.com

Thank you for viewing
Nice nuggets male comfort lotion
review page!