Love this little candle!
This candle is worth it, I'm going to be looking for one of a bigger size to buy. Otherwise we will be buying more of this exact one. The slickness of the wax/oil during a massage was great, and the smooth skin afterwards was even better. I would recommend this to anyone!
Published:
Pros:
There are so many, great smell, easy to use, silky feeling while in use and after
Cons:
There are none!
I got my Livin' Lavida candle today and I couldn't wait to use it. It totally lived up to my expectations for my first massage candle. I cut the wick down to size like the directions ask, and lit this little candle. We let it burn for about 15 minutes, and I tested some on the palm of my hand, before pouring it all over my fiance. From there I fell in love!
First off, for as cheap as it is, you don't expect it to smell so good but it does. The scent is not horribly overpowering, but is enough to make the room and body parts it's put on smell nice. I got the coconut/vanilla scent, and it smells great. The candle is soy based, and made up of Glycine soja (soy was), Butrosperum parkii (Shea butter), prunus armeniaca (apricot) Kernel oil, perfume. The card stock cover it comes in does have directions and warnings on the inside of it, make sure you read those. It explains how to prep the candle by trimming the wick, proper use of the candle (such as blowing it out before pouring the wax). The candle is not eatable, and it is for external use only. Avoid getting any of the oil in your eyes. In the case of an allergic reaction, discontinue use of the candle and contact your doctor.
After pouring a small amount in my hand, I rubbed my fingers through it and rubbed it between my hands. It felt just like a massage oil. I was surprised, I really figured it would gum up. Before burning, the candle is just white. Running your finger around it, you can feel the oil a little bit. When the wax has melted it takes on a clear appearance. The wax didn't get so hot it burned, but it was a comfortable relaxing hot, and it makes your skin feel so smooth. The small amount I put in my hand rubbed in within seven minute and left my hands feeling great.
My fiance is a mechanic and his hands are terribly calloused, so he put some one his hands too to see what effect it would have. It worked wonders on his hands, they are a lot softer feeling than they started out being. After we used the candle to massage each other, he actually re-lit it to use some more on his hands since it felt so good. We both hate the sticky feeling of lotion, and the oil from this candle left no sticky feeling. It soaks into skin so well, it really is amazing.
The oil/wax worked great for the massages too, it felt great being poured on my back. When I poured it on him, I let it sit for a minute to see if it got hard as quick as regular candle wax would, and it didn't, it stays liquid. With the 15 minutes that I burned the candle, I rubbed the fiance down for around 20 minutes without needing to add more. There is no clean up needed after using this candle, as it absorbs into the skin leaving a smooth soft feel. I did notice that if you don't get it all rubbed in, it will leave some white residue, but all it takes is rubbing that spot in a little and it's gone. You have to blow the candle out before pouring the wax, so my advice is to let it burn for 15 minutes or more to make sure you have enough for the first round of rub downs. Otherwise you are going to be finding yourself relighting it, and waiting for it to melt more. The candle does melt fairly quick, faster than a regular candle, so that is nice. We didn't find ourselves bored and waiting for the candle to melt!
I really didn't think the candle was going to be worth the money we spent on it, but it turns out we love it. We will definitely be ordering a couple more!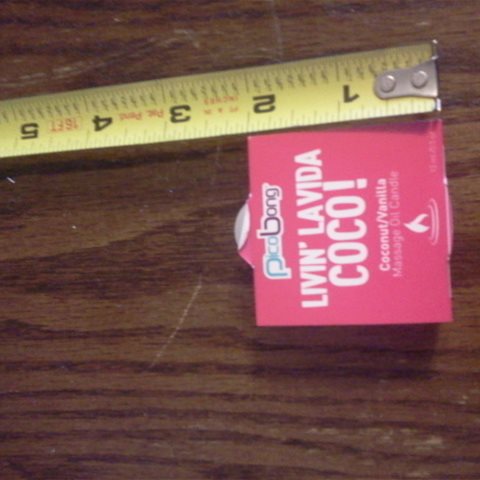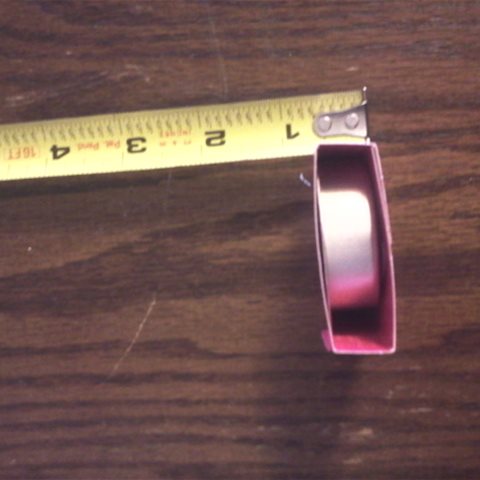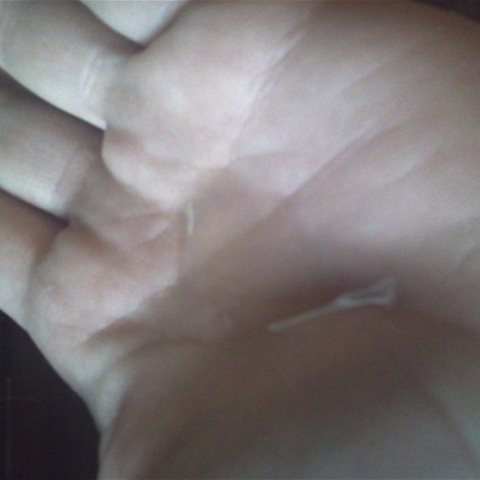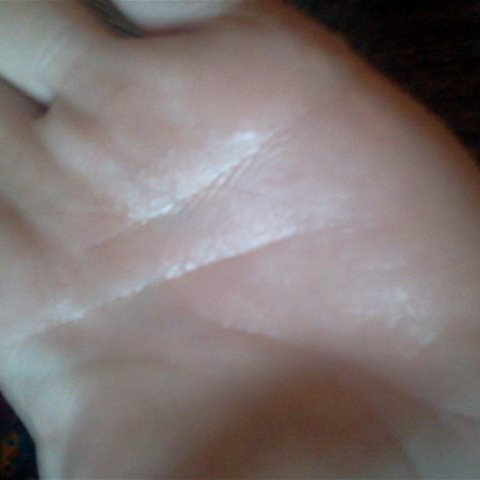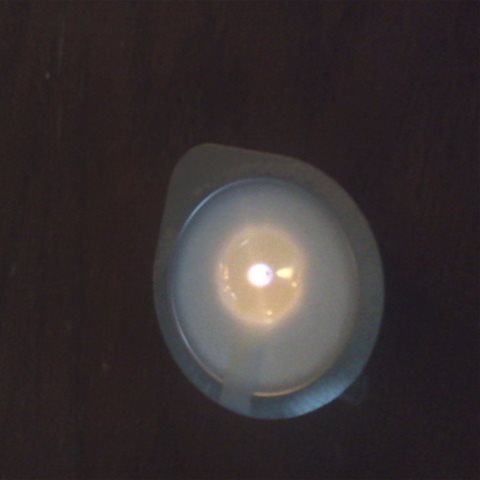 Experience
We had never played with a massage candle before, so we were apprehensive, but excited. This little candle went far beyond what we could have expected from it! It worked great for massaging each other, and for moisturizing skin.
Follow-up commentary
1 month after original review
I heated up the remaining wax in this candle on a coffee cup/candle heater and used the rest of it on my hands. I will be ordering another one of these candles!
This content is the opinion of the submitting contributor and is not endorsed by EdenFantasys.com

Forum
| Discussion | Posts | Last Update |
| --- | --- | --- |
| climax | 6 | |
Thank you for viewing
Massage oil candle
– massage candles review page!