Perfect convenience
If you're looking for a convenient toy cleaner that offers anti-microbial properties to ensure that your toys are perfectly clean and bacteria free, then the PicoBong toy cleanser is the perfect cleaner for you. It is very easy to use, performs wonderfully, and you can take it wherever you go.
Published:
Pros:
Travel friendly, anti-microbial properties.
Cons:
Cost per mL is high.
What it is
Lelo's PicoBong Toy Cleanser is an alcohol free formula that is elegantly disguised as a pen. It has an attractive white, light blue, and purple design on the package, with a light blue pull off cap. The product contains 10mL or 0.34 fl. oz. The design is very convenient, easy to use, and perfect for travel. If you're traveling with it, you can easily toss it in a purse, bag, or pocket to have with you at all times. It is the perfect on the go toy cleaner.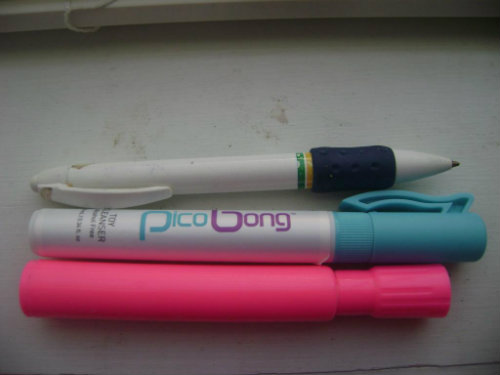 It is intended to clean one's toys before and after each use, and kill any bacteria that is lurking on the surface of the toy. It also prevents bacteria from growing on the toy in the first place. The package claims it is suitable for silicone, rubber, and latex toys. I did not have any issues with these materials or with glass and steel, and I'd assume wood but I don't own any wooden toys.
It has a faint lemony scent that is not overpowering, and does not stay on the toy after use.
The ingredients can be found under the peel off label located on the pen. It has the word dirty written on the corner with an arrow pointing down similar to what you see on vitamin and medicine bottles. The instructions are also located on the underside of this paper.
The instructions
are very straightforward, and include spraying the toy you want to clean, wait five seconds, and wipe off with a lint free towel. You will not need to wash this off because it has anti-microbial properties that protect your toy.
How it performed
It has a push cap that is very easy to use. You do not have to keep pumping it before the product comes out, which is always wonderful. It comes out in a fine mist that slightly runs down the product that you are cleaning.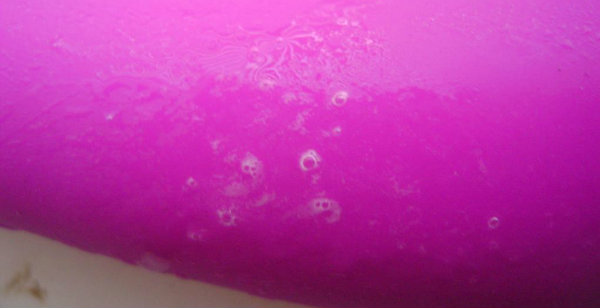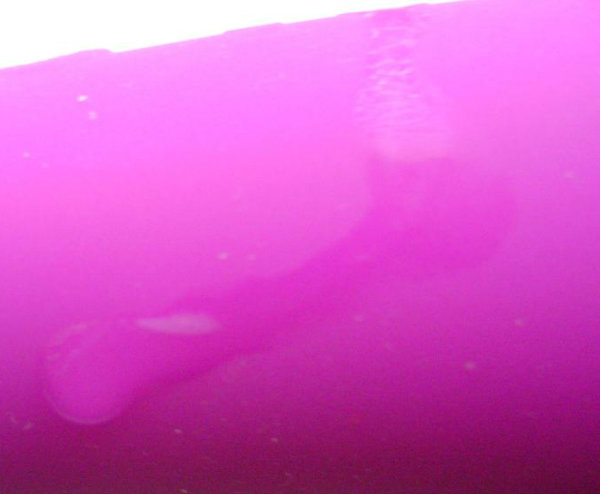 After spraying it on my toys, I did not notice any dirt or debris that had been there previously. I am impressed by how well it performed. Once you empty the product, it does have a twist off cap that you could potentially pour more toy cleaner in, so you can keep the convenience of the pen.
Experience
I have nothing but good things to say about this. I have some silicone toys that are dirt and debris magnets, so I used this to clean them off; I did not have any issues, and the debris was gone. I recently received a TPR toy and did not have any issues with it at all, either. I like that it has anti-microbial properties, so I'm ensuring that all of my toys are safe before I use them.

I'm giving it a four star rating instead of a five star rating because it is a small size container and does not contain much cleaner.
This product was provided free of charge to the reviewer. This review is in compliance with the FTC guidelines.

Thank you for viewing
Toy cleanser pen spray
review page!