The Honey Test
Do you need to at least somewhat clean your toys before falling asleep? These are great. Need something that will get them REALLY clean? These aren't it.
Published:
Pros:
Quick
Easy to use
Cons:
Not the friendliest ingredients
I've heard over and over again how fantastic Eden's toy wipes are. I, having never tried them, decided that even though soap and water is usually good enough for me, I might as well give these a try.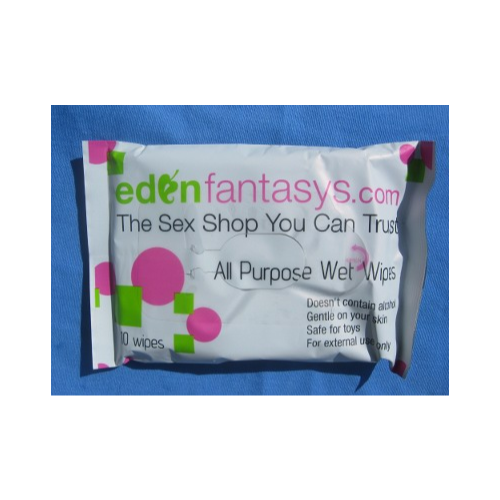 The wipes come in a little plastic, disposable package, very much like small, disposable packages of baby wipes. The package boasts that the wipes are alcohol-free, gentle on skin, safe for toys, and are for external use only. The package contains 10 wipes, each measuring 7.75" x 6.5". The ingredients list is fairly short, containing water, chlorhexidine, glycerin, aloe extract, vitamin E, and tea tree oil. On the back, just above the ingredients list, is the date 2011/03/25. I really hope that is the manufacturing date, not the expiration date, since I just received them
yesterday
, and the date listed is a year and a half ago.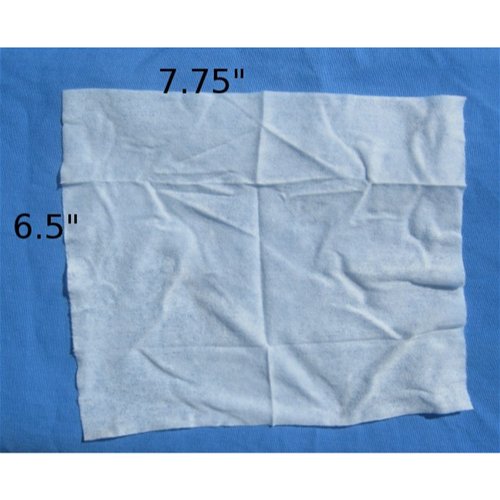 When I opened the package and smelled the wipes, I noticed a medicinal and slightly sweet scent. This is probably the chlorhexidine (an antiseptic), glycerin, and tea tree oil mixed together. It's not unpleasant, but not that great. Just the glycerin alone makes me want to keep it away from my sensitive parts due to recent theories that it may contribute to infections in those prone to them, but using an antiseptic without reason seems like a bad idea, too. That leaves using them as toy wipes.
I wanted to put the wipes through a hard test without risking ruining one of my toys if it went wrong, so I came up with the honey test. I took a small plastic ball, 6.25 inches in circumference, placed it in a bowl, and coated it with raw honey. I then took the ball in the bowl outside and put it in the sun. Where I live, even though it is the end of September, it is still blazingly hot out. About 20 minutes later, I retrieved the ball and found the honey coating it was a melty, sticky mess. I thought I can make it even messier than that, so then I put the whole thing in the freezer for a few minutes. When I removed it from the freezer, the honey had hardened and the ball stuck to my hand. I thought about adding some peanut butter to it, to be
thorough
, but I thought that might be overdoing it.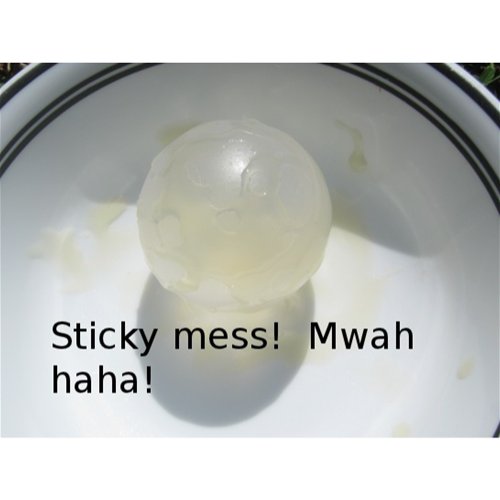 Test time!
I now had one sticky ball and one sticky hand. I removed one of the wipes and attempted to clean my hand and the ball. I'd say about 85-90% of the honey was removed after one wipe. Since neither my hand nor the ball were quite clean yet, I took out a second wipe and repeated the process. This time, it seemed that most or all of the honey was gone from the ball, but my hand was still rather sticky. I set the ball aside to air dry and washed my hands off. When I returned to check the ball later, I found that even though it wasn't really sticky, it didn't really feel clean, either. The ball also had a slight odor to it.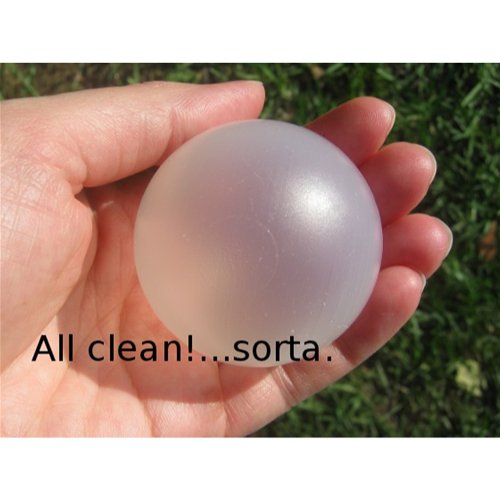 In the end, I'm going to say that these wipes are useful if you have a resilient toy that you just need to clean off at least somewhat before going to sleep. If you are looking for something to replace your normal toy cleaning routine, this simply isn't it. Take it for what they are: quick, quasi-clean up.
This content is the opinion of the submitting contributor and is not endorsed by EdenFantasys.com

Thank you for viewing
Eden toy and body wipes
review page!