Wipes me the right way!
I recommend the Eden toy and body wipes to everyone. They have a great smell and work very well. I have stocked up, and am planing on buying some more. I would have given 5 stars instead of 4 if there were more in the pack. So, if you are looking for a great quality cleaning wipe, I suggest this one; it's a two for one.
Published:
Pros:
Will travel well
Great smell
Stays wet through whole use
Cons:
Would love a bigger pack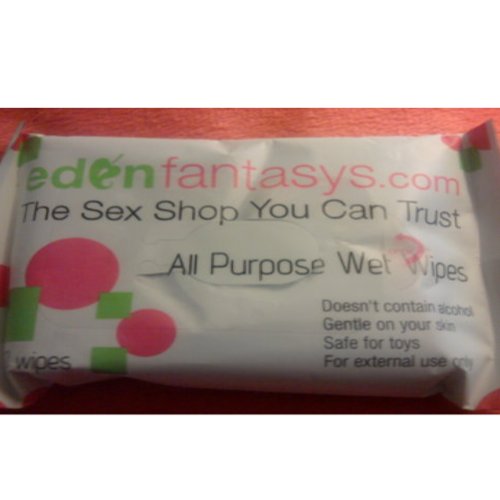 I was not going to order the Eden toy and body wipes, but I have a best friend that swears by them and kept telling me to try them. For that I would like to say thank you! I love these, and don't know how I got along without them. These wipes are a two for one; you can use these to clean your toys and your body (external use only). Eden toy and body wipes are so much easier to use then the spray cleaners.
The wipes are hypoallergenic and only have six ingredients. They are: water, chlorhexidine, glycerin, aloe extract, vitamin E, and tea tree oil.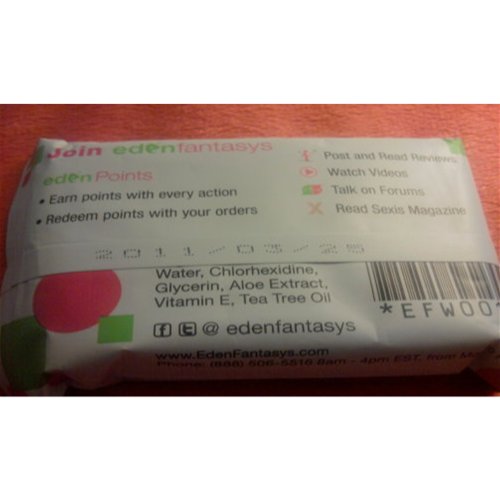 Chlorhexidine is a long-lasting liquid antiseptic. It is often used by surgeons to wash their hands before performing surgery.
Glycerin also know as glycerol is a sweet syrupy trihydroxy alcohol obtained by saponification of fats and oils. This confuses me since he package says there is no alcohol in this product.
Aloe extract is an oil-soluble extract of the aloe vera plant or any other member of the aloe family, known for the hydrating and soothing properties.
Vitamin E is a group of fat soluble compounds with strong antioxidant properties.
Tea tree oil is used as an anti-microbial agent and as a natural aroma. They also use this for treating dandruff in shampoos.
The wipes are really easy to use, you just lift open the stick tab on the front of the package and pull one through the little hole and reclose package. The stickiness of the tab should last through all ten wipes and if not I would place it in a zip lock baggie. Make sure you close it air tight, if not it will be a waste of time and the wipes will dry out.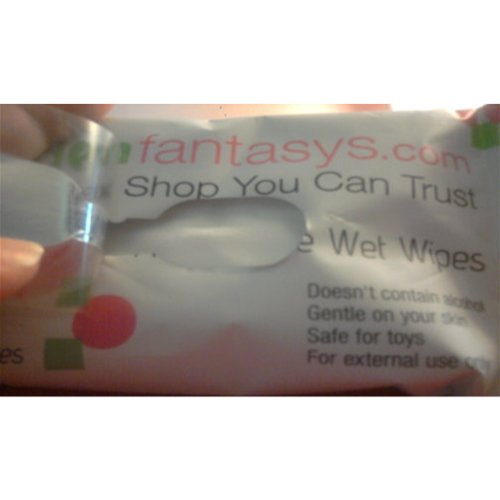 When you first take the wipe out of the package it will be folded. I unfold to use, you can clean a wider area faster this way. They were very moist when taken out of the package. I had no trouble with them drying out on me. They felt thick and of a great quality. They smell great too. They leave my skin feeling like it has been moisturized.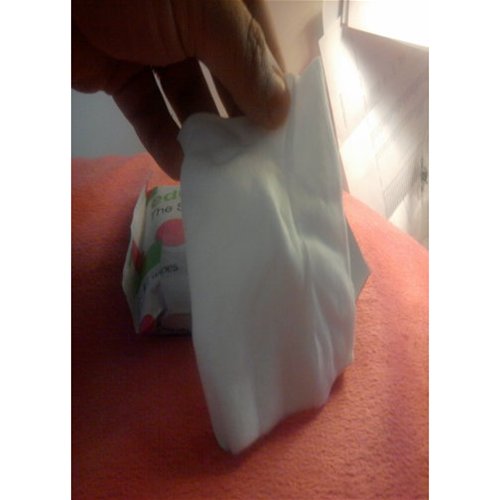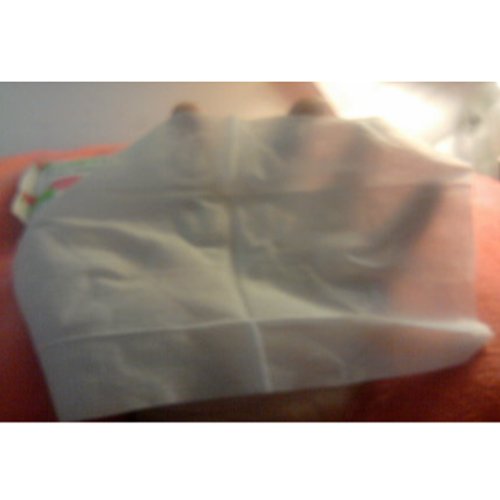 These worked great with all my toys. I also liked cleaning up with them. These would be great if you were going on a trip and wanted to bring your toys with you. They don't take up a lot of space and are resealable. I would love if there were a bigger package to purchase. I would grab it up in a heart beat.
Experience
I am making a gift basket for my brother's girlfriend, he is planing on asking her to marry him. I thought it would be a cute idea to throw some of these along with a few of Edenfantasys other little fantastic items together. I plan on giving it to them for their honeymoon.
Follow-up commentary
1 month after original review
Still loving these wipes. Mad at the husband because he did rip one of the packages a little too much, and the few I had left in there dried up. Luckily I have a couple packages left.
This content is the opinion of the submitting contributor and is not endorsed by EdenFantasys.com

Thank you for viewing
Eden toy and body wipes
review page!