As Average As They Come
The Wanachi Mini by Pipedream is a very basic wand massager. The vibrations are moderate, if a little boring. If you're looking for a cheap wand to add to the collection, or this is your first wand, then this is a good toy to get you started. The one word that I would use to describe the Wanachi Mini is "average".
Published:
Pros:
Good beginner's wand
Whisper quiet
Simple
Cons:
Extremely sensitive control dial
Vibrations travel through the whole toy
Not travel friendly
The Wanachi Mini by Pipedream is your basic, beginners wand massager. It is best used as a clitoral stimulator or full body massager. This wand can technically be inserted vaginally, but the shape of the head and flexibility of the neck do not work well with that kind of stimulation. This toy most definitely should not be inserted anally, due to its lack of a flared base and the overall shape of it.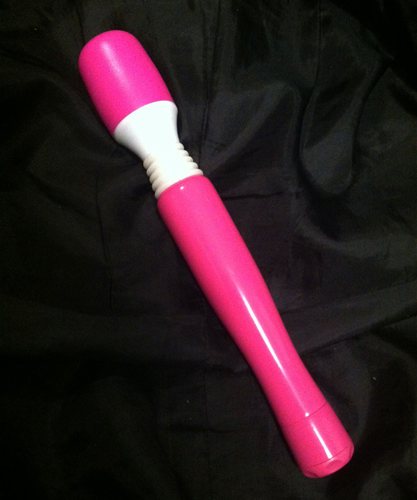 Measurements:
Circumference of Head: 4 1/4"
Circumference of Neck: 3"
Length of Silicone Head: 1 5/8"
Length of Entire Toy: 8 1/4"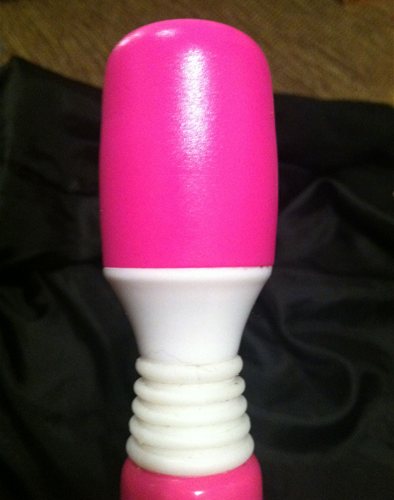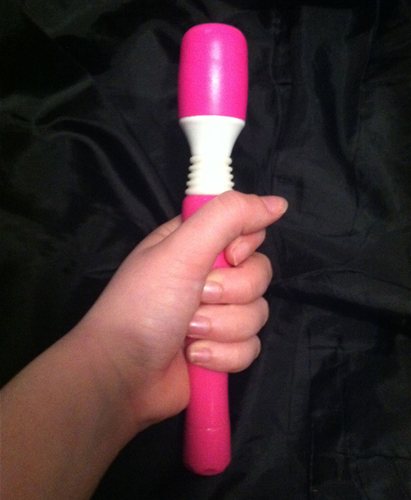 The head of the Wanachi Mini is coated in silicone, as is the neck. The rest of this toy is made of plastic. Silicone rates a perfect 10 on EdenFantasy's safety scale, and is nonporous. Plastic rates a high 8 on EdenFantasy's safety scale, and is also nonporous, making cleaning this toy a breeze. Just use a gentle soap and warm water, or your favorite toy cleaner, and you're done!
A word on the ridged neck; fluids do get stuck between each ridge, so make sure you're thorough in cleaning it. It is waterproof, so unless you find yourself blindfolded and happen to stick the wrong end on your no-no parts you really shouldn't have to fully submerge it. Because of the materials used, the Wanachi Mini is both Latex and phthalates free. Due to the head and neck being made of silicone, don't use silicone-based lube, only water-based! Don't learn the hard way about the difference in lubes like I did. This toy isn't a stinker, so if you have any concerns about the horrid new toy smell, that does not factor in here.
I have a love-hate relationship with the neck of this toy. On the one hand, it's super flexible! On the other, it's super flexible... Some days I want pressure and vibrations on my clit, and the give this thing has will only let you put so much pressure. Other days I feel like it's the best feature of the entire toy. As seen below, the neck can bend to a 90 degree angle quite easily, so that's definitely something to think about when considering this toy.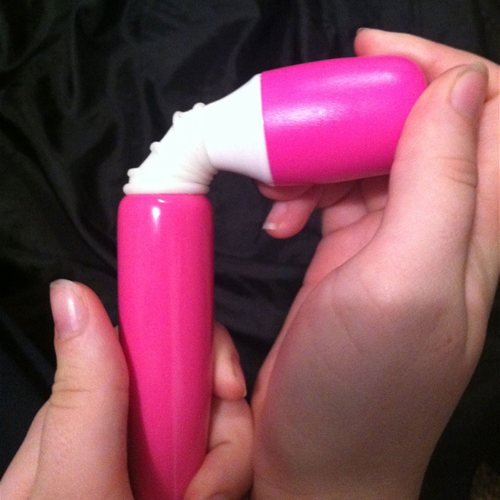 The vibration function is controlled by a dial at the base of the toy. CAUTION: THIS DIAL SUCKS! I seriously hate this thing. It's sensitive as a mofo, and during use it's nearly impossible to change the intensity with one hand when you're going solo. Even when assisted by a partner, it's still some awkward handling. Because of the sensitivity of the dial, this toy is not travel friendly in the least. Chances are your suitcase will be vibrating within minutes of it being placed inside and tossed around. The base of the vibrator screws off to reveal the battery compartment. This toy takes 2 AA batteries, and is kind of a battery whore, so stock up! As you can see from the pictures below, the Wanachi Mini does have an O-ring, making for some waterproof bath time adventures.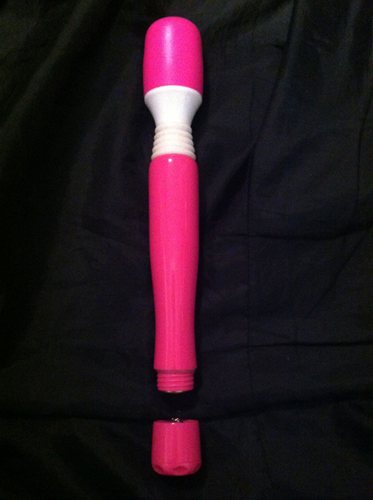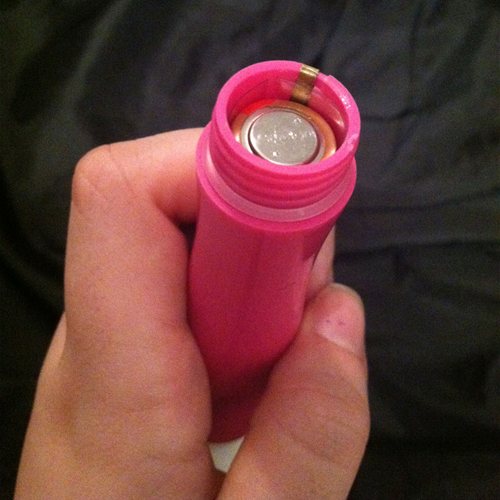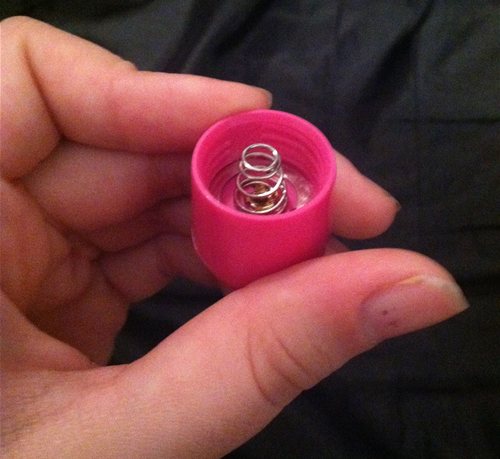 The vibrations the Wanachi Mini provides are moderately strong, but it only has one function, being a steady stream of vibrations. I find this a little boring, but some may be thankful to not have to scroll through ten different functions just to get the steady intensity they desire. The vibrations do travel throughout the whole toy, but not so much that it made my hand numb. I did try inserting the wand, and the shape of the head just felt... odd. It wasn't very useful for thrusting, and due to the flexibility of the neck, G-spotting is a bit difficult.
Overall this is a middle of the road wand. If you don't want to spend all the moneys on a Hitachi or Lelo Smart Wand, but still want a decent vibrator, this should satisfy your needs, at least until you cave and go broke on a higher quality one!
Experience
This toy was gifted to me, so I started out with neutral expectations. After using it, I remain neutral. The Wanachi Mini is not aesthetically pleasing, but it's not ugly either. The vibrations are pretty boring, as the only function is steady vibrations at different intensities. At $16.99 you are definitely getting what you pay for, and no more. This toy alone isn't enough to get me off, but it has been pretty useful during foreplay on occasion. I'm not going to rave about it, but I'm not going to condemn it either. This was my first wand massager, and from it I have discovered I'm really not much of a wand gal, so if you've never tried a wand before and can't afford the fan favorite Hitachi, this is perfect for experimentation.
Follow-up commentary
1 month after original review
I found that when I gave it another shot, I like this toy quite a bit more than I did. It's a nice strong toy, and although the neck is too flexible for my taste, I can overlook it for the nice strong vibrations it provides. I would bump up its overall rating to 4 now if I could.
This content is the opinion of the submitting contributor and is not endorsed by EdenFantasys.com

Thank you for viewing
Wanachi mini
– massager review page!