I've found 100% Satisfaction with the Dream G
Simply put- This is an amazing vibrator that will do anything and everything you need it to do, it can be used on you and on your lover for an intimate night filled with the best dreams you could ever ask for. I have recommended this to many of my close friends and have no trouble recommending it to you either.
Published:
Pros:
Affordable.
You choose the vibrations by simple turning the dial.

Waterproof.
Cons:
Can't think of anything.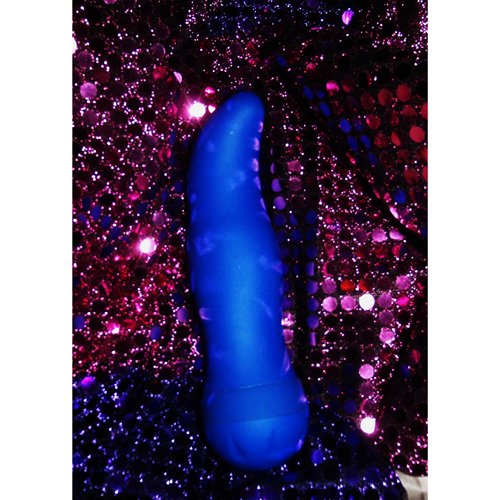 Dream G is just what I need to make my life just that much less stressed.
First I would like to start by answering a few questions I have seen that other people have asked and some that I had personally before I got the Dream G.
1. Is this product only good for women?
Answer: I would say that would depend on your personal taste, but I have used this product on my boyfriend before putting it on his shaft and even his balls and he has experienced great pleasure with it… as a warning though, I wouldn't go too high up the dial base settings because my boyfriend did not personally enjoy such high vibrations on his manly bits. I on the other hand am in love with the strength and power of the toy.
2.Where can I use this product?
Answer: You can use this product in the tub, shower or pool as well as in the bedroom, living room or even in the car. You can take this vibrator anywhere with you! That has always been a plus for me since I enjoy shower sex to an extreme level.
3.Where can I use this product on my body?
You can use this vibrator pretty much anywhere. I have personally had it used,or used it in my vagina, on my clitoris, on my breasts and nipples as well as used it on my boyfriend's penis/balls. We have also used this vibrator as a massaging tool. We have found that the G-Spot stimulator tip works well for going down the back or all over the body to enhance an already amazing massage.
4.Is it travel friendly?
Yes. This toy is easy to take with you on vacations or just a dinner date. I have put it in my purse multiple times to hide it for later after dinner so that we can both have some dessert.
Material/Texture
This toy has a velvet like feel to it. As I'm sure you all know it is made out of plastic. The plastic has a slightly hard feeling to it, which I personally find unappealing when trying to use it in a fast penetrating manner, so I don't advise it for more fast and vigorous toy time sessions as strongly as I would for mild/moderate toy time fun.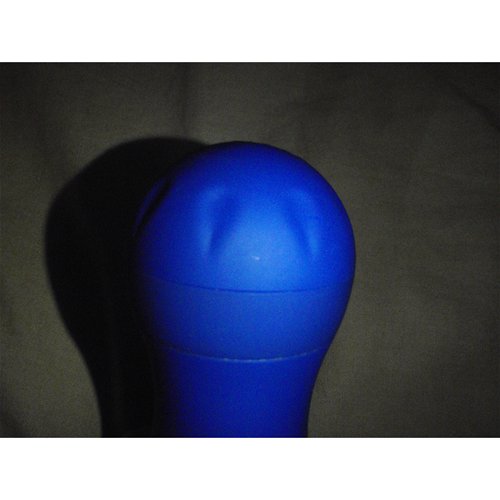 Design/Size/Controls
The design of the Dream G is different then a lot of other vibrators, I like the over-all shape of this toy and the different wave like bumps that this toy has are very satisfying. This vibrator is six and a half inches, though you can only insert five and a half of them, since the other inch is for the dial-base system which you use to control the many different vibration levels that this toy has. The levels of vibration that this toy contains range from light to heavy and can satisfy pretty much any desire you have whether it is for a light vibration or a strong one.
Care/Maintenance
The Dream G has many qualities that I have mentioned already, but we wouldn't want to leave out one of the last ones, and that is that it is super easy to clean. You can simply use soap and water to clean it and since it is waterproof you don't have to have an worries about your toy getting damaged, just simple soap, rinse and dry and your toy will be as clean as the day you got it.
Packaging
The packaging of this product was refreshing for me, I am not someone who enjoys it when my product comes with pictures of half naked people, so I was happy when my package came and the box was clear with simple blue writing on it. I can finally keep the box that the toy came in for storage purposes!
Cons- Not really applicable, but if I had to think of something, it would be that it is a little short , though being smaller is good for first timers or someone that isn't looking for something that is very large in the first place. Since the toy is sort of short I find myself getting my hands dirty, though this comes from satisfaction and is just as much my fault as it is the Dream G's, so I do not fault the toy in the least personally.
Pros- Wow, where do I begin?
This toy has so many pluses to it, some I have already listed such as water proof, travel friendly, easy to clean, easy to store, multi-function, easy to use, friendly packaging and also it is at an affordable price. I haven't checked other stores but I know that Eden Fantasys has it at such a great price that I didn't even bother looking elsewhere
Experience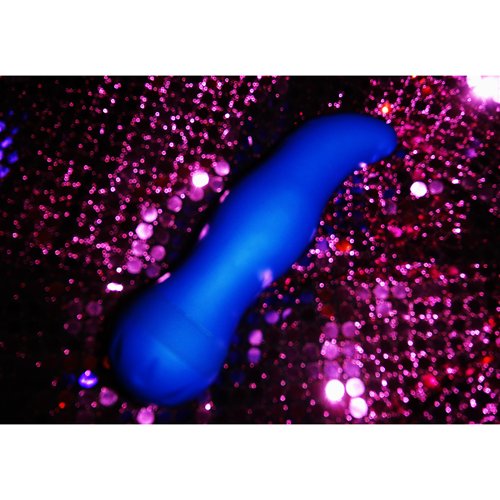 My experience with the Dream G has been great, I have used it in not only in solo sessions but I have also used it in video sessions over Skype to entice my boyfriend, nothing like watching the already large bulge in my mans pants get harder and harder. We have also used it in the shower multiple times as well, with no problems or complications at all. It has lasted for many, many sessions and we have only had to replace the batteries a couple of times, which wasn't difficult since this toy takes the easiest to obtain batteries
(Double A's) which are usually laying around the house anyway. This is just another plus to the many good things that come with your order when you buy the Dream G. I would say this is a must buy for people who enjoy fun at an affordable price.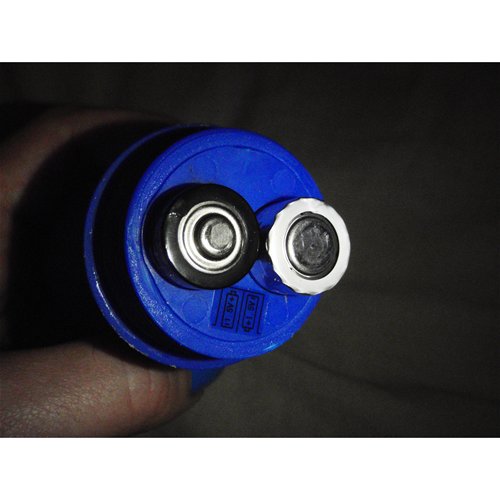 Follow-up commentary
16 days after original review
Dream G is still an amazing vibrator, I simply love the vibrations it has and I love, love, love the long lasting battery life!
This content is the opinion of the submitting contributor and is not endorsed by EdenFantasys.com

Thank you for viewing
Dream massager G
– g-spot vibrator review page!