Pleasure petals has the power to bring pleasure to your play time
This toy is the first C battery toy I've tried and I am surprised by its power. It packs a nice punch and works very well for clitoral stimulation. I have not yet tried it for penetration but if you want deep vibrations you might want to try it. At this price, why not?
Published:
Pros:
Cute Design
Deep vibrations
Cons:
Extra care required when cleaning
C Batteries
Somewhat loud vibrations
Pleasure petals comes in an Eden Fantasys outer plastic shell packaging describing the site and point system. Once you open this there is a plastic bag with a sticker on it which says made in China. The vibrator itself is about 7 3/4 inches long with about 6 3/4 inches insertable length. It measures about 1 1/4 inch in diameter. The toy is made of a soft velvety plastic which rates 8 on the Eden Fantasys safety scale. It features a raised floral design all along the shaft. The tip tapers off to a point. There is a seam going down both sides of the shaft from the tip to the base. This makes it more difficult to clean but if you use a little nail brush to scrub the flowers it works fine. It doesn't smell or taste of anything.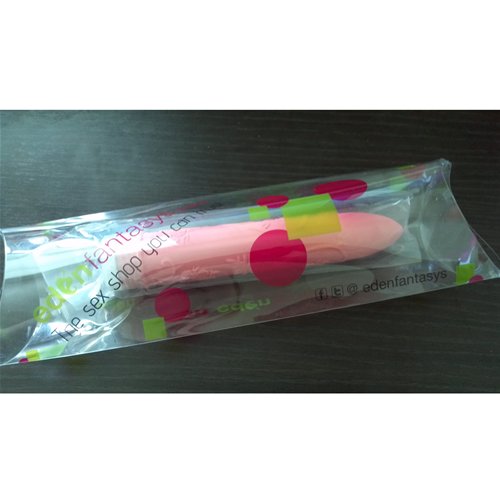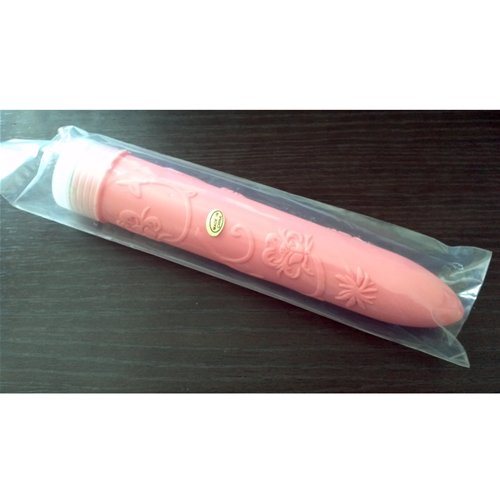 The base screws off to expose the battery compartment. There is a thick paper insert inside explaining how to insert the batteries and asking you not to remove it because its purpose is to help the toy stay quieter. Pleasure petals takes 2 C batteries. I actually went out and purchased C batteries just for this toy because I have nothing around my house that takes C batteries anymore. It is a little difficult to insert and remove the batteries with the paper inside. It might be easiest for insertion of the batteries if you try to line the batteries up and put the paper around them before inserting them into the compartment. I had some success with this method.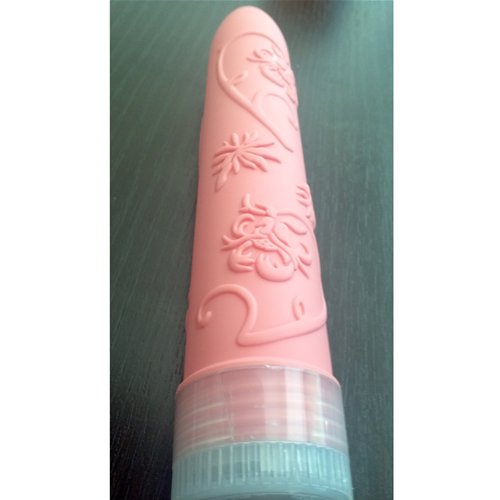 I must say though that Pleasure petals pleasantly surprised me with its power! The motor is located close to the tip and the vibrations are quite deep and rumbly. To turn the vibrator on you just twist the base. It starts in the off position and you can twist it according to your favorite speed. On low I'd give it about 3 vrooms and on high I'd easily give it 4 vrooms. I like to use it for clitoral stimulation by holding the tip on my clitoris and applying pressure. Pleasure Petals does not seem to lose any power under pressure and it doesn't rattle either. The batteries seem to last for a good amount of time. I have had 3 over 20 minute sessions with it and have not had to change the batteries yet. The toy starts out at about 2 bees and goes up to 3 bees. It can definitely be heard through the covers and probably through a closed door in silence.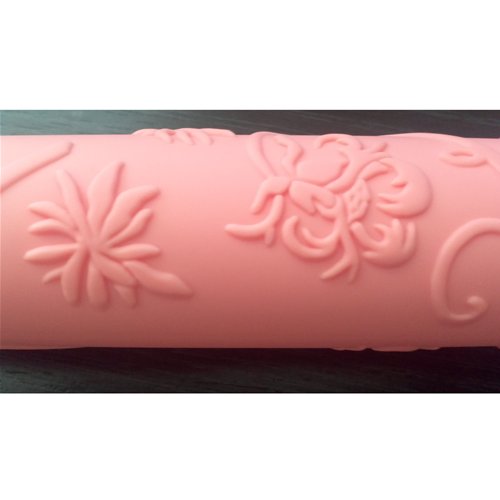 Cleaning this toy is somewhat easy because it's plastic. Be careful though because it's not waterproof. Just hold the lower part of the shaft under soap and warm water and use a little soft nail brush to brush away anything left around the flower designs. Alternately, you can use a wash cloth if you're worried about splashing water inside the battery compartment. Any kind of lubricant can be used with this product, but I would suggest using water based if you own other toys which may be silicone.
This content is the opinion of the submitting contributor and is not endorsed by EdenFantasys.com

Thank you for viewing
Pleasure petals
– sex toy review page!