Torpedo Bomb
This was a major disappointment to me. You should absolutely not have to fight with your vibrator, it totally takes away from the mood. This vibrator is hard to open, hard to get the batteries to work in and has a not pleasant vibe and execution.
Published:
Pros:
You can see how it works
Cons:
Hard to open, have to fuss with batteries to get power, buzzy vibes, seam
The Russian Torpedo Pocket wand by Shaki toys leaves a lot to be desired. It is a small vibrator designed for clitoral stimulation, insertion or to pinpoint areas during massage. I fount that it isn't very good at any of the three.
It is made of hard plastic that is Food-grade material, Hypo-allergenic, Latex-free, and Phthalates-free. It has a safety rating of 8 out of 10, is non-porous and relatively safe for your body. Its problems however are not really related to the material.
It is 6" long with a diameter that starts at 3/4" and gradually decreases to 5/8". The is a seam that separates the vibrator 2" from the top where you insert your batteries. It is slightly noticeable but not extreme enough to cause discomfort.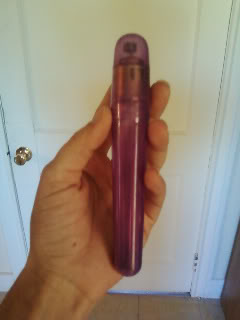 The mechanics are visible through the vibrator so you can see how it works. This is the best feature of the vibrator.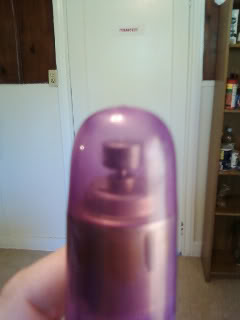 It is operated by 2-AA batteries that are inserted by prying the battery compartment open....if you can. It is extremely difficult to pull apart. It is not water-proof as there is no rubber ring inside of the compartment. The batteries had to be inserted what seemed to be upside down to me to make it work. The first three times I tried I could not make it work. I had to get a pencil and insert it into the battery compartment adjusting the connectors before I could get a connection strong enough to operate the vibrator. Then I almost gave myself a hernia popping it back together.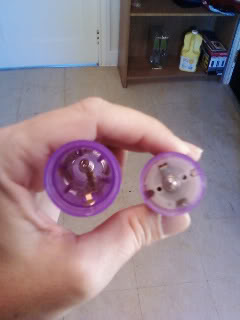 It is turned on by twisting the top and bottom half. You have to be very precise with this as there is only one small place where it will be aligned perfectly to turn it on.
It is a strong, buzzy vibration that I found combined with the hard plastic to be somewhat uncomfortable against my clit. The way that it tapers from being larger at the top, then a seam 2" down made insertion an almost impossible chore. You can turn it upside down and insert the bottom 4" though.
It comes in a plastic snap shut envelope holder that can be used for storage..if you like it enough to keep it around for long. Clean up is easy just wipe it down with warm, soapy water or use a toy wipe.
This content is the opinion of the submitting contributor and is not endorsed by EdenFantasys.com

Thank you for viewing
Pocket wand
review page!