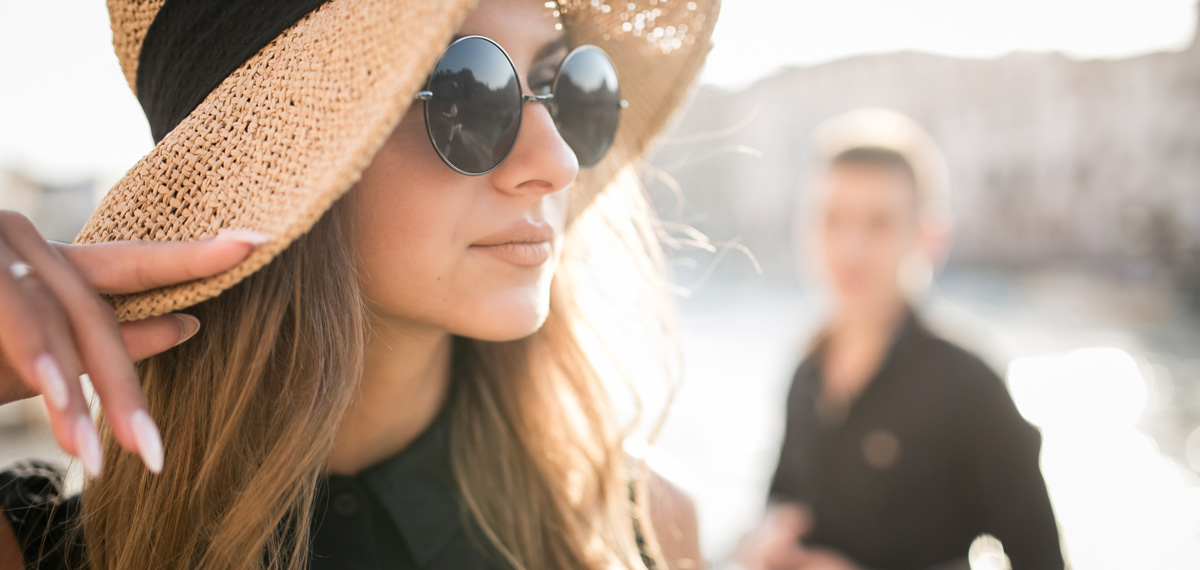 Tips From A Cougar For Best Old-Young Sex With Your Toy Boy
Smart tips from a woman who is older, wiser and WAY hot. A guide for making your sex life with a toy boy so satisfying, younger women will be totally jealous!
Tips From A Cougar
When I got divorced after 20 years of marriage, I decided it would be better for me to be alone for a while and get my head together. My head was fine with that, but my body didn't agree. It still wanted sex, and lots of it! Masturbation is a wonderful thing, but there's nothing like a huge, hard cock pounding your holes to send you over the top. And that's what my body craved.
I'd read that a woman's sex drive grows stronger in her 40s, but I really didn't expect that in my 50s, my libido would be turned upside down by an enormous hormonal hurricane. Suddenly, I was hornier than I'd ever been in my life, pretty much 24/7. While I secretly dreamt of finding myself in the strong hands of a handsome, well-hung stud, at my age, I was pretty sure no young man would want to have anything to do with an "old fowl" like me when there were so many "fresh young chicks" available.
I have to admit, I'd never thought of myself as a natural-born cougar, but one day at the height of my horniness, my handsome 27-year neighbor dropped in for a coffee. I hadn't planned it, but one thing led to another. Everything seemed to happen so naturally. We wound up in bed. That one-night affair was enough to completely change my mind about December/May romances.
Sex with a younger guy is the best thing that can happen to you when you are 50+. It's supercharged by his peak sex drive and stoked by your confidence, experience... and your own high sex drive!
I discovered that there are just some things a same-age partner couldn't give me, no matter how hard he tried. Instead of being cynical and making you jump through hoops to get laid, a younger man is eager to please and open to learning new things. You can read his urgent sexual desire for you in his eyes. Add to that strong muscles and a rock-hard erection that can be ready to go a staggering number of times in a single night, and why would you ever go back?
Suffice it to say that I'm currently hooked up with a 28-year-old Adonis who gives me qualitative and quantitative orgasm therapy every time we get together. My memories of feeling sexually unfulfilled are totally a thing of the past.
If you dream of having a joyful and satisfying sex life that's jam-packed with orgasms, but are letting self-doubts like: "I'm too old for him," "I'm no longer attractive," or "Society won't accept this relationship," sabotage your lust, I'm here to tell you to wake up and grab your happiness while you can. Why? Because the libido spike women experience around the age of 40s doesn't last forever. If you don't work toward putting pleasure in your life today, it's possible you may not have the chance tomorrow. Forget what anyone else says. It's your fundamental right to enjoy a happy sex life, no matter how old you are or how young he may be (as long as he's legal, of course!). The smartest young men know they have a lot to learn in the sack and they're looking for someone to teach them how to be better lovers. There's absolutely no reason that someone shouldn't be you!
If you want to know how a handsome boy with huge potential can brighten your bed and bring you to screaming orgasms so intense your neighbors might just call the cops, read on.
Do It Whenever And Wherever
Spontaneous and adventurous sex is easier for older women because we've had more practice climaxing. Younger women aren't as accustomed to orgasms, and, generally, need longer foreplay to cum. Older women are more primed and ready to get pumped whenever the mood strikes—at the window sill, on the kitchen table, in the shower, in the car—any place and time. If you feel like having sex, by all means, have it. The best moment for pleasure is here and now.
Make It Your Favorite Sport
A younger man's strong erections coupled with a high sex drive can both quickly appease your sexual hunger and also allow you to savor lovemaking like a gourmet. After cashing in on those first badly needed orgasms, he can get it up again, while you can make the tease more refined with a technique such as edging. Don't rush your climaxes. The trick is to delay the peak moment of pleasure to the point where holding off any longer is impossible. To discover the finer points of the art of edging, read this guide.
You might also want to give an all-night or all-day sex marathon a try. Do it as long as you can, in any position you can imagine, stopping only to catch your breath after each successive orgasm. To find out how to pull your first sexy all-nighter—or "all-dayer"—check out this sex marathon guide.
I recommend
When attempting advanced positions, a little support goes a long way. Pillows, swings, and purpose-built sex furniture allow you to engage in more adventurous sexcapades with greater ease, and as an added bonus give you a lot more Os in the bargain. Peruse this collection of sex furniture to find the sex-enhancing support that's right for you.
Teach Him How To Make You Cum
Youth has its advantages: strength, stamina, and eagerness to please, but one thing many toy boys lack is technique. It's up to you to help him hone his skills in the arts of cunnilingus and fingering. Imagine yourself in the role of a sexy teacher. Encourage him with high marks each time he makes you climax with greater intensity. Before his first lesson, you can refresh your own knowledge by reviewing the "class material" in this helpful cunnilingus guide. For an extra credit assignment, send him the link to this detailed fingering guide and be sure to give him a pop quiz the next time you're in bed together.
Do Your Homework Together
Being good as a teacher yourself doesn't mean there aren't things you have yet to learn. Sex practices continue to evolve, and you need to keep up with the times. In fact, there're lots of must-know sex trends popular among millennials that might be absolutely new for you. For instance, have you ever heard of gaping? Do you know how to use your lips and tongue for rimming? Investing time in continuing your own sex education will keep you cumming back for more. And the best way to learn is doing your homework together. Explore this guide to fill the gaps on gaping, and study these tips on how to savor rimming like a connoisseur.
I recommend
Water-soluble lube is a must-have when undertaking new adventures in sexual techniques—especially anal. Choose one from our lubricant catalog and apply it directly to your orifices, on his intimate areas, or directly to your sex toys.
Tips From A Cougar
ages 40 to 50 experience climaxes during intercourse,
while only 61% of younger do
Source: Woman's Day
Show Him The Bliss Of Simultaneous Os
Orgasms are more easily achieved with age, so blissful simultaneous climaxes with your toy boy are something you should definitely strive for. The good news is being older works totally to your advantage in a "two cum as one scenario!" Learning to gauge one another's arousal level takes practice for both parties, but you're really the one in charge. Timing is everything. Control the pace using your pelvic muscles, and employ the added buzz of couple's vibrator to get him off at the same time you do. Check out this curated collection of couple's toys specially created to help you and your honey achieve simultaneous ecstasy.
I recommend
Doing Kegel exercises two to three times a week will help you avoid a range of health issues caused by aging by toning the muscles of the pelvic floor and restoring the vaginal tightness of a much younger woman. Check out our favorite Kegel balls here.
Playing Dress-Up
Good taste and elegance come with age. If his look doesn't live up to your standards, why not upgrade it? You don't have to make over his whole wardrobe. Start with a pair of elegant, sexy mesh briefs. For example, from time to time, I buy my honey products that totally titillate me (I've found some truly alluring underwear), so he can get a better idea of my likes and then please me accordingly.
Use The Language Of Love He Understands
Have you ever tried talking dirty to him? This is a realm where older women can truly shine. Words that might sound obscene uttered by a young girl can be a white-hot turn-on coming from the lips of a sultry, older woman. Stirring his passion with sinful suggestions might feel a trifle awkward if you've never tried it before, but the sense of liberation that comes from allowing yourself to give voice to your arousal is both empowering and sexy. A great way to get started dirty talking is with sexting. Do you want to know what kind of sexts all men, especially young ones, dream of getting? This guide will help you build your naughty vocabulary and have you talking like a nasty gal in no time!
Have you already had sex with a toy boy?
69% of 2450 respondents have had sex with a toy boy
49% of 2450 respondents haven't had sex with a toy boy