Weekly Roundup – February 04th edition
Hello everybody,
Welcome to the Weekly Review Roundup #79!
Hello everybody, and welcome to the
Weekly Review Roundup #79
!
All new this week –
The Weekly Buzz
. Kayla give you a peak at all the new releases for the week. Exciting!
Over on the
Café
this week, we're giving away Emotional Bliss stuff! First place gets BOTH the
Form 2
and the
form 3
!
Coming up on the Club & Workshop schedule for the next week:
Monday, February 7th
-
Workshop
–
Bag Making
8pm – 10pm Eastern
Tuesday, February 8th
-
Naked Reader Book Club
8pm –10pm Eastern
Wednesday, February 9th
-
Porn Club
(featuring
Stoya
) – 8pm – 10pm Eastern
***
Monday, February 14th
–
EdenLit
– 7pm -8pm Eastern
Tuesday, February 15th
-
Valentine's Day Party
– 8pm -10pm Eastern
Do you love JimmyJane? If so, check out this great
JimmyJane spotlight
that Kayla put together.
On Tuesday Kris hosted a
Workshop
on
Eden Personal Stores
for those of you who are interested in having your own store, you are definitely gonna want to check out this workshop if you missed it!
Last night Sam hosted the #11
Community Events Committee
. If you missed it, please go check out what was on everyone's mind this week!
Congratulations to
Goth
for winning our T-Shirt Contest!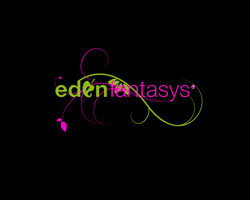 Ok folks, I am trying out something crazy here. I keep talking about how I want us to hit 400 reviews every week so I thought to myself, what can I do to help? I thought a small incentive to the contributor who submits the most reviews each week would be cool. I mean let's face it, some people really do go above and beyond.
So this week I am giving
TheSinDoll
&
Kayla
each a $25 gift card for the 6 reviews they each submitted last week. Great Job Ladies!!!


Guess what folks? We did it… 404 reviews were submitted this week. Can you believe it? The first time we hit 200 was the early January 2010, and here it is on year later and we are hitting 400 reviews. I don't know what to say here, other than congratulations and thank you kicking so much ass!!!
And now onto this week's review picks:

Alan & Michele - "Better Than Butterfly Kisses"
A review of the
Romance Enhancing Fluttering Cock Ring by Evolved Novelties
. Cock rings come in all shapes and sizes, but the Fluttering Cock Ring has a unique butterfly shape. Alan & Michele find it to be highly versatile, whether used for clitoral stimulation or to enhance blowjobs. While it has its flaws, they think it's one of the better rings they've tried.

Airplane - "The best impulse purchase in years!"
A review of the
Liv G-Spot Vibrator by Lelo
. Liv is a lovely and functional G-spot vibrator, and rechargeable to boot. And it comes in glorious lime! In her first review, Airplane discovers that even though Liv isn't waterproof, it really hits the spot.

Jobthingy – "Eleven reasons you will Njoy Eleven"
a review of the
Eleven dildo by Njoy
. Jobthingy lists the eleven reasons she loves the Eleven. She warns though, at 3 ½ pounds, the Eleven is not for the "newb". But seriously, check out the packaging it comes in! It looks like a doctor's bag!
Prax – "Sedeux Skyn: Renaissance Dildo"
a review of the
Sedeux Skyn dildo from Sportsheets
. Prax calls it "Goldilocks"; not too big, not too small…just right. The base is great for harnesses and anal play. If it had a suction cup, it'd be perfect she muses. Other than the silicone creating a little drag, she loves it in this 5 star review.

Love Buzz – "If loving you is wrong, I don't wanna be right"
a review of the
Insignia Soraya from Lelo
. Love Buzz not only reviews the "jewel in the crown of LELO's most recent line of insignia vibrators", she also compares it to other luxury vibrators on the market. Very helpful indeed! If you haven't met Soraya, this is a great intro! Don't worry about all the "typos" in the review, Love Buzz is from Australia.
That's it for this week, folks. Have a great weekend!