nice for absolute beginners, but not enough for me
For me not very exciting. Just not sharp enough for use all over. It does look nice however, and can be just used for looks with your other kinky toys.
Published:
Pros:
nice look and colors
good for not rough play
good for beginners and really sensitive areas
Cons:
not sharp enough for me
The Fetish Fantasy Wartenberg Wheel from Pipedream comes at the low price of only $5.99. It comes in a small box with a picture of the toy and the name. The box is small; small enough to store it in if you would like but shows exactly whats inside, so it's not very discreet. Inside is the wheel and a black blindfold both individually wrapped in plastic. The blindfold I found to be complete crap, only worthy of the trash. It's made from, I think, cheap vinyl and has a stretchy band. I have other very nice blindfolds, so I had no real use for it. I did not like it, but I guess you could use it in the shower if you want since it's vinyl. The wheel has a red plastic handle that's 3 1/2" long and straight. The rest is a medical grade stainless steel that it 2 1/2" long and has an odd almost diamond shape dip right before the wheel for your finger to press on. So 6" in overall length. The small spiked wheel has a 3/4" diameter with spikes about 1/16" long. Which is the same length a tattoo needle goes in the skin. The spikes are not very sharp at all. I've pressed it pretty hard and it leaves a dotted red mark, but has not drawn any blood. Which for me is what I would like. It's a nice size and really light. Seems pretty strong; it hasn't cracked, bent, or broken anywhere which I was surprised about because of the low price. It's not hard to use; no batteries or anything fancy. For cleaning I just use soap and warm water at the sink then completely dry it.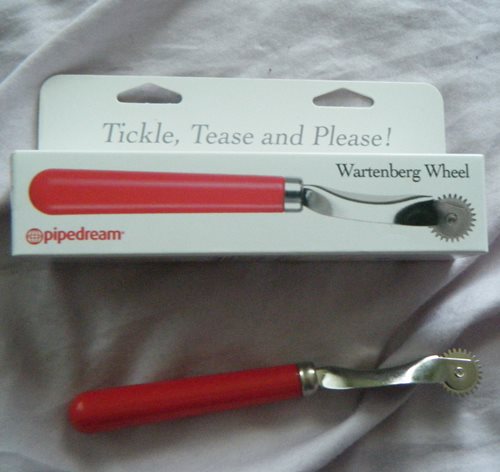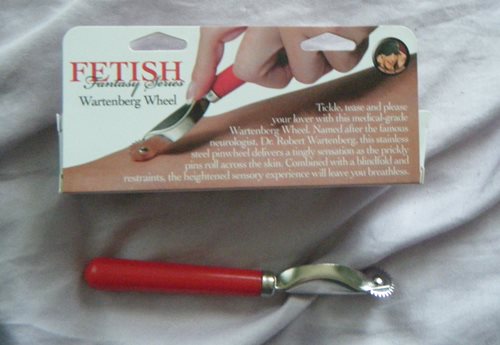 I was wanting something a bit sharper and stronger so this toy does not get much use from me. It's good maybe for tickling, but not really anything heavy. I did find it kind of useful for more sensitive areas such as my breast which I don't like anything too sharp on and my guy's ball sack. It will give enough of a tingling tickle in those areas for us. If you have someone who is new to the whole idea this would be a good one for them to start with then work your way up. This one does look kind of scary, but in use it's not at all. Like I said it's best for absolute beginners. At the low price I say try it out. If you don't get much pleasure from it at least it looks good sitting out with all your other kinky toys.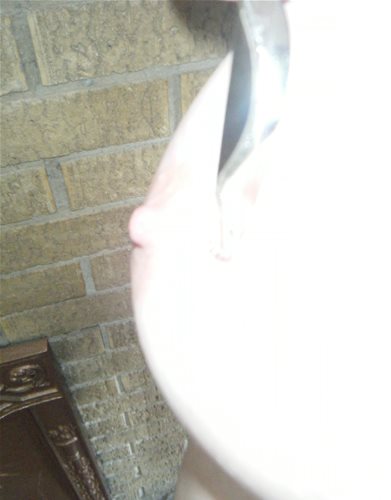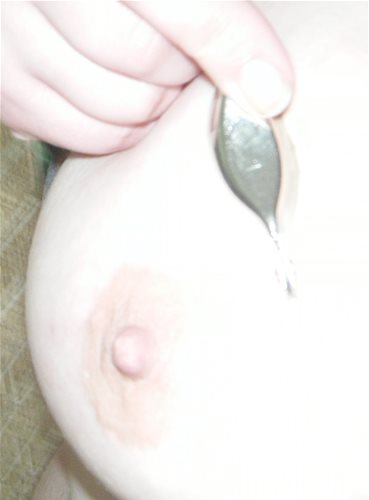 This content is the opinion of the submitting contributor and is not endorsed by EdenFantasys.com

Thank you for viewing
Fetish Fantasy wartenberg wheel
– light bdsm kit review page!