Sensual, Not Whippy
LELO's intro to kink is really an intro. Not very intense and more for style, this flogger is very weak. Like all LELO products, this looks great though which might be an offset. Serious kinksters would skip this, but for anyone who wants to bring a little more excitement into the bedroom with a taste of bdsm, this is it.
Published:
Pros:
Looks Amazing
Glass/Metal grip can be used as a dildo
Cons:
Small
Not very intense
LELO supplies luxury to kink. A great introduction to softcore impact play, this is great for those who arent into full BDSM style nor play. A very small teaser, this works for light teasing to a mild sting. While this cannot leave real marks, it does provide excitement in the bedroom. This clearly isn't for those into hard impact play, but it does make for a great intro for those who are interested and looks great; even the shyest person won't be too embarrassed to have this flogger in their repitoire.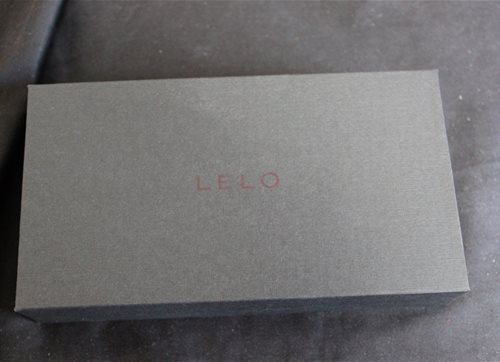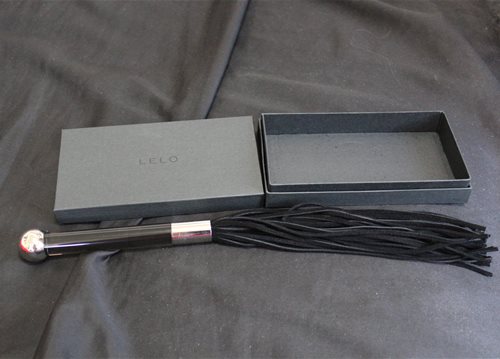 The design of this is great, it looks like a flogger, but it also looks very posh. The metal and glass can be used as a dildo (though that little area where glass and metal meet might trap bacteria and such so sharing might not be the best idea without protection,) the suede is smooth and thin making it distribute force in a smaller area making it more stingy, while also looking really amazing. It looks really soft and not intimidating at all. The softness of the suede however makes it cushion the impact making it not good for any real damage. This is a lot smaller than I thought it would be, at 14 inches this is mainly for teasing, a bit of roleplay and not any real kink.
The suede is very durable, it doesn't seem to be able to break very easily. With any type of leather, this should not be exposed to water. It has no leathery smell which is great since that smell makes me sick sometimes, so this is perfect for any non serious kinksters.
This isn't discreet, but is easy to store due to its size, in fact you can store it easily in the pretty box it came in!
As was said before, this isn't intense at all. It feels like a slight slap, no chinese mercy pain. The suede on skin however makes this great for a bit of tickle play and really builds excitement. It leaves no marks, but does have a decent slappy sound, so as it doesn't give the same adrenaline as getting flogged for real, the slap sound can provide a bit of a rush. However, what does hurt is accidentally hitting them with the handle which is very easy due to the small size. Getting hit with metal/glass can leave a bruise, and if you're into heavy impact play you can sort of cane them with the handle better than a lot of whips since many of other whips have a fabric covered grip.
Speaking of the handle, it doesn't have a good grip. There is no friction so a bit too excited play even with the bulb at the end can send it flying which isn't fun at all. Luckily the glass is pretty durable itself!
This product was provided at a discounted price in exchange for an unbiased review. This review is in compliance with the FTC guidelines.

Thank you for viewing
Sensua suede whip
review page!