Deep Sea Diving
Undersea adventurers know to keep their eyes out for interesting and unique specimens. Well, if the dildo market is anything like the ocean then the Jellyfish dildo is a wonder and a treasure to behold. Hand-made in Maine, the Jellyfish is a piece of erotic art as well as a sex toy. "Insertable art" I think those Whipspider people call it... And that it is, friends, that it is.
Published:
Pros:
Stunning design and construction, Gorgeous, Beautiful and Drool-worthy
Cons:
Texture may be too much for some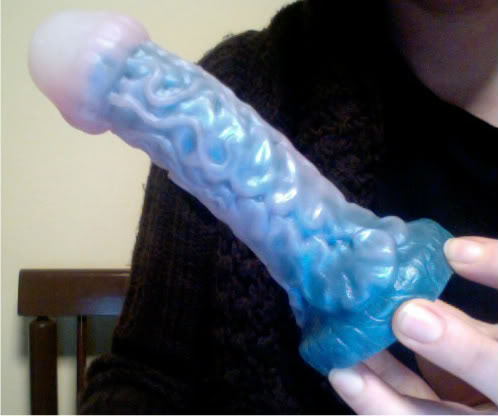 The Jellyfish is yet another super gorgeous silicone creation from Whipspider Rubber Works. This is an artisan-made dildo that comes from a tiny company in Maine, USA. You can see the artisan quality when you look at this dildo. It is incredibly textured with the tendrils and head of a jellyfish. The main body of the jellyfish is stylized to look like the head of the penis while the tendrils create the shaft. That said, this is a very abstract dildo and will really appeal to those who don't like their dildos to look like the real deal. In fact I would consider this dildo to be a piece of erotic art as it looks suggestive but not explicit.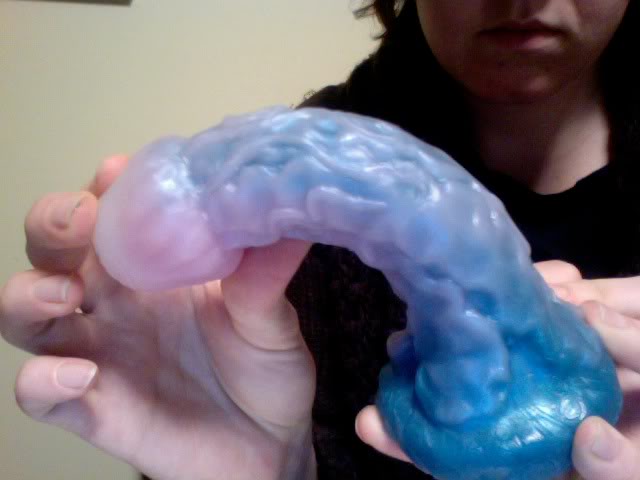 Like some of Whipspider's other products, the Jellyfish has some glow in the dark silicone in it. This looks beautiful after being charged in the light for a while and can really add an element of fantasy to your play. The silicone also has a very watery appearance and an opalescent sheen which adds to the fantasy. The silicone is quite squishy but still holds its shape well.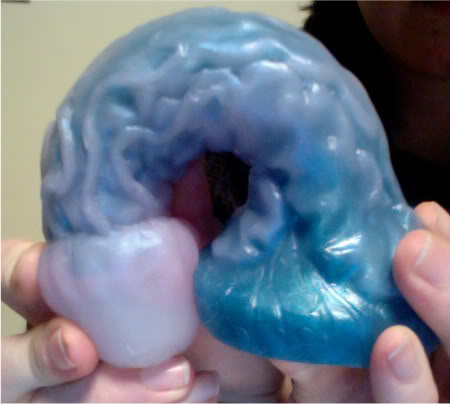 The Jellyfish can be used as a dido for masturbation, partner play or teasing. It's also o-ring harness compatible and can be strapped on as well! And don't forget anal play. For those who yearn to deep sea dive, the Jellyfish has a proper large base that will benefit anal players. Though there is no built in vibrator, silicone carries vibrations well. You can press your favourite vibrator against the base or anywhere along the shaft while using this dildo for some variation in play.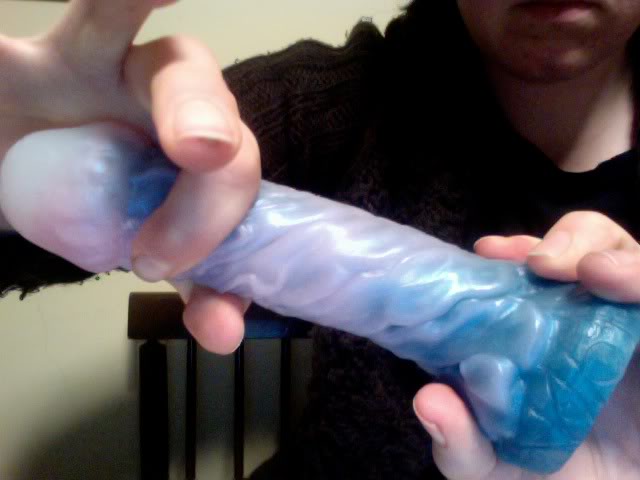 Like all high quality 100% silicone toys, the Jellyfish is sterilizable and body safe. For regular use, you can wash it with warm soapy water. To sterilize, you can boil it in water for about three minutes, wipe it down with a 10% bleach solution or run it through the top rack of the dishwasher with no soap. This toy is compatible with water based lubricants only. Using silicone based lubricant could distort the beautiful sculpting on this toy. Also be sure to keep it away from sharp objects to preserve the silicone.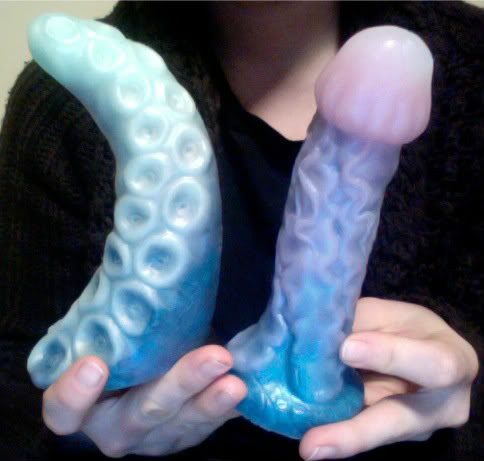 For your comparison, here's a picture of the
Tentacle
and Jellyfish together. Something to keep in mind about this product is that it is highly textured. For insertion play this can be welcomed by some and disdained by others. It's like using a dildo that has popped out veins but taken to the extreme! The Jellyfish also has a pronounced head so it will pop when passing the pubic bone. To be honest, the Jellyfish has too much texture for me to be used for vaginal play. I love it though. As an art object and as a prop for teasing, this toy shines. Here's the Whipspider stamp that can be found on the base of all their toys.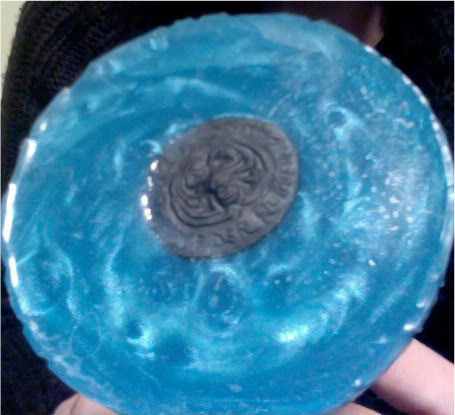 This product was provided at a discounted price in exchange for an unbiased review. This review is in compliance with the FTC guidelines.

Thank you for viewing
Jellyfish
– strap-on dildo review page!