Firm yet squeezable, a perfect balance from Tantus.
Having experienced Adams wonderfully squishy head and comfortable girth, I'm certain to invest in more Tantus 02 toys in the near future.
Published:
Pros:
Large, curved, made of comfortable 02 material.
Cons:
Base can be awkward to hold.
Having heard about Tantus' range of '02' toys, I was curious to find out for myself if it would feel much different to their normal Silicone toys. Having lusted after several Tantus dildos that are '02' I eventually decided on the Adam. Some of the other options I had in mind were the Flurry, Cush, Mark or Revolution, and I'm that sure I'll get around to investing in at least a couple of them soon enough. The Adam is made in three colour options, cream, caramel and black. Being a huge fan of my Tantus Vamp dildo, I opted for the cream which I thought quite resembles the Vamp.
Packaging:
The packaging of the Adam is typical of Tantus in its design, though it is a larger box than I am used to with most Tantus dildos. Similar to the packaging of the Tantus Raptor, it is roughly twice as large as that of most other Tantus toys. With the generous size of the dildo itself and its curved shape, it's actually a necessity rather than excess. Seeing as I'm very being slowly turned into a size queen by Tantus, I expect that I may well face many more of these larger Tantus boxes. On the back and sides of the packaging you will find plenty of information about the silicone used in Tantus toys. Unlike other Tantus toys I own, the Adams packaging has the addition of a sticker on the boxes front which reads "Feels real, Squeeze me" which I assume refers to its realistic 02 material.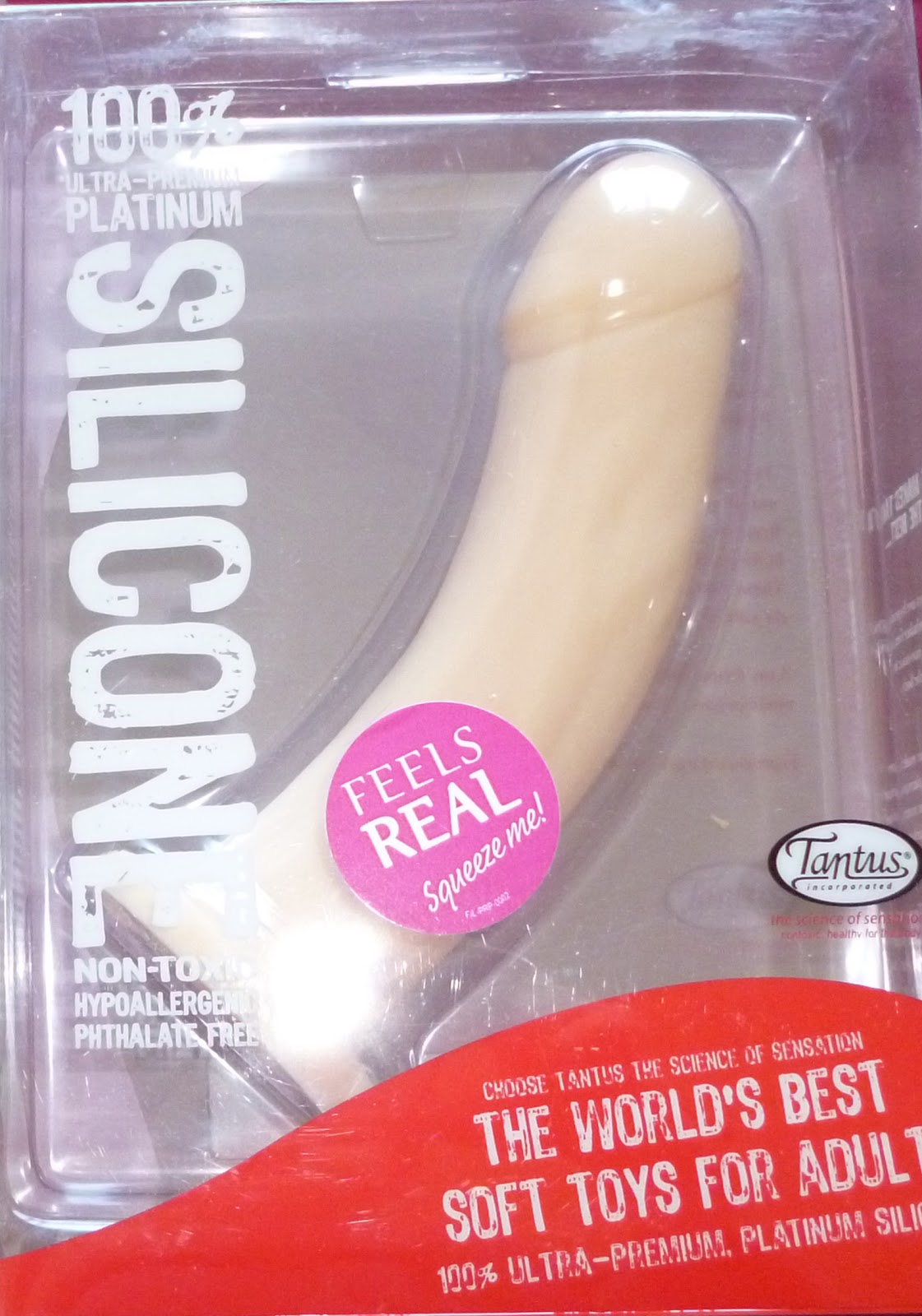 First Impression:
Looking at product page photos of the cream Adam on several sites, it appeared to be a particularly pale flesh tone. In person it has a slightly warmer tone to it. To the feel, the Adam has a firm build. There is a softness or squishiness to the head of the dildo which gives it a realistic feel. I can't tell you how long I spent just playing with Adams squishy head once I had him out of his packaging. The core of the dildo is quite firm and again the outer layer of the shaft is soft and squishy like the head. The head is realistically pronounced and the shaft is curved, hinting that the Adam may work well for g-spot stimulation. The head of the toy has a shiny finish while the shaft has a matt appearance.
Measurements:
Total Length: 7 1/2 Inches
Insertable Length: 6 3/4 Inches
Circumference: 5 - 5 1/2 Inches
Diameter of base: 1.6 Inches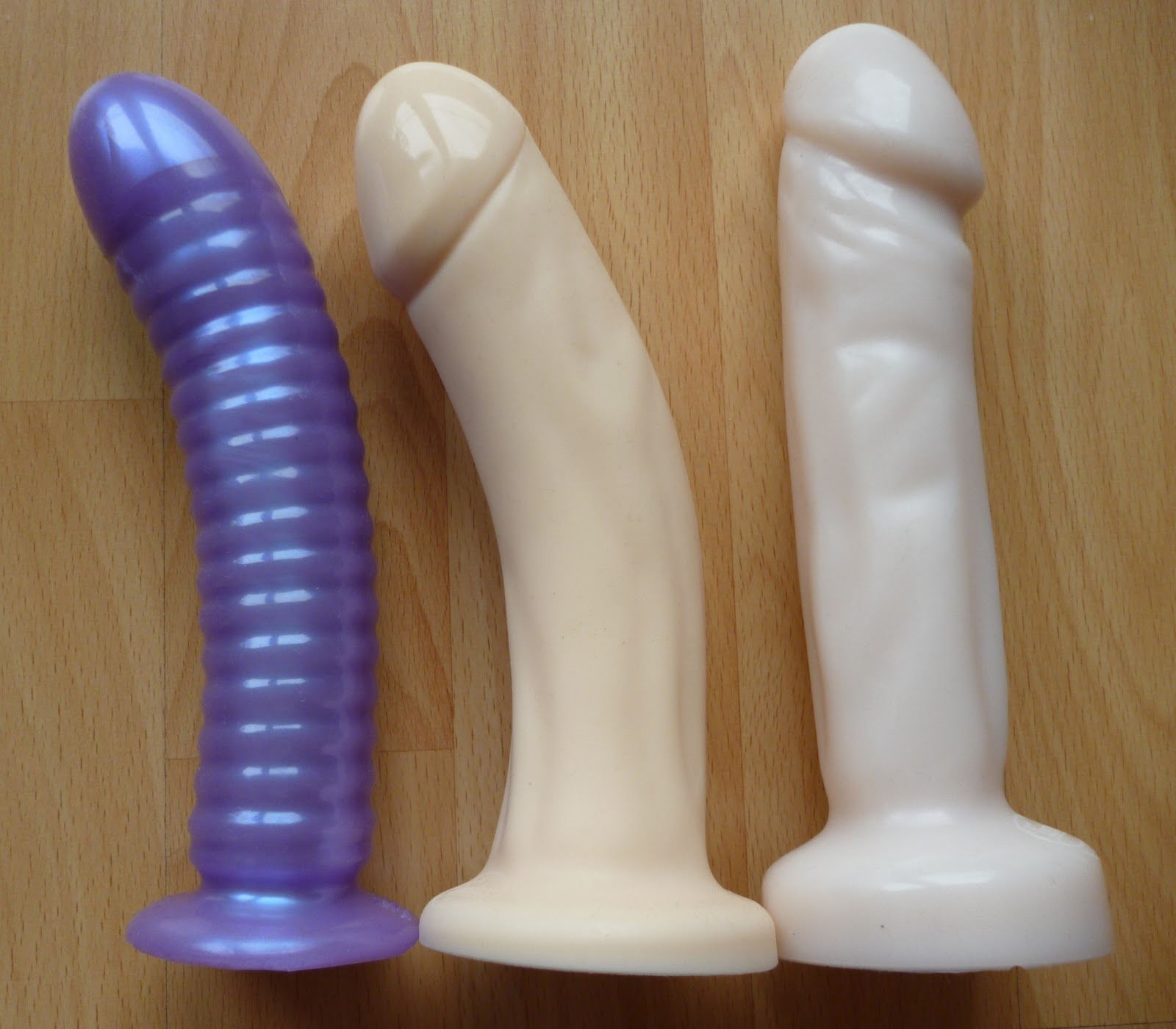 In Use:
Though from the front, the Adam looks to have a pronounced head, when looked at from the side the shaft is easily as thick as the head and upon insertion this can really be felt. I found that a warm up toy was very much needed before attempting the Adam for the first time. Lube is also a must. The thickness of the Adams shaft is certainly noticeable, unlike other Tantus toys like the Vamp the feeling of stretch upon insertion keeps coming until Adam is fully inserted and then continues with every thrust, but in a, Very, good way.
Another difference I noticed between this and the similarly sized Tantus Vamp is that while the Vamp can leave you feeling almost bruised after a particularly rough session, the softness of Adams head (thanks to the 02 split firmness) means that you can play for longer without feeling uncomfortable or feeling like you may need a couple days off from play after an extended self-loving session.
As expected, the curved shape of the Adam works for g-spot stimulation, but it's a different type of stimulation than that usually experienced with g-spot toys. While most g-spot toys have a curve but not much girth, the Adam has a whole lot of girth and a curve that's not terribly unlike one you might encounter with the real thing. The curve of the Adam is gradual and the thick head means that it doesn't quite pinpoint the spot but it does definitely provide some level of g-spot stimulation.
In use, the base of the toy can be awkward to hold but it does mean that the dildo is O-ring harness compatible and perfect for those like myself who enjoy gender play. When placed in a harness, Adam is impressive, a sight to behold.
Experience
Care:
Made of high-quality Silicone, the Tantus Adam is both Latex and Phthalates free, silicone is completely non-porous meaning that it can be fully disinfected by boiling it for 3 minutes or by throwing it into the top rack of your dishwasher or it can be simply washed after use with warm soapy water or specialized toy cleaner, it is generally believed that silicone based lubricants should not be used with silicone toys. I would recommend using a generous amount of water-based lubricant with the Adam.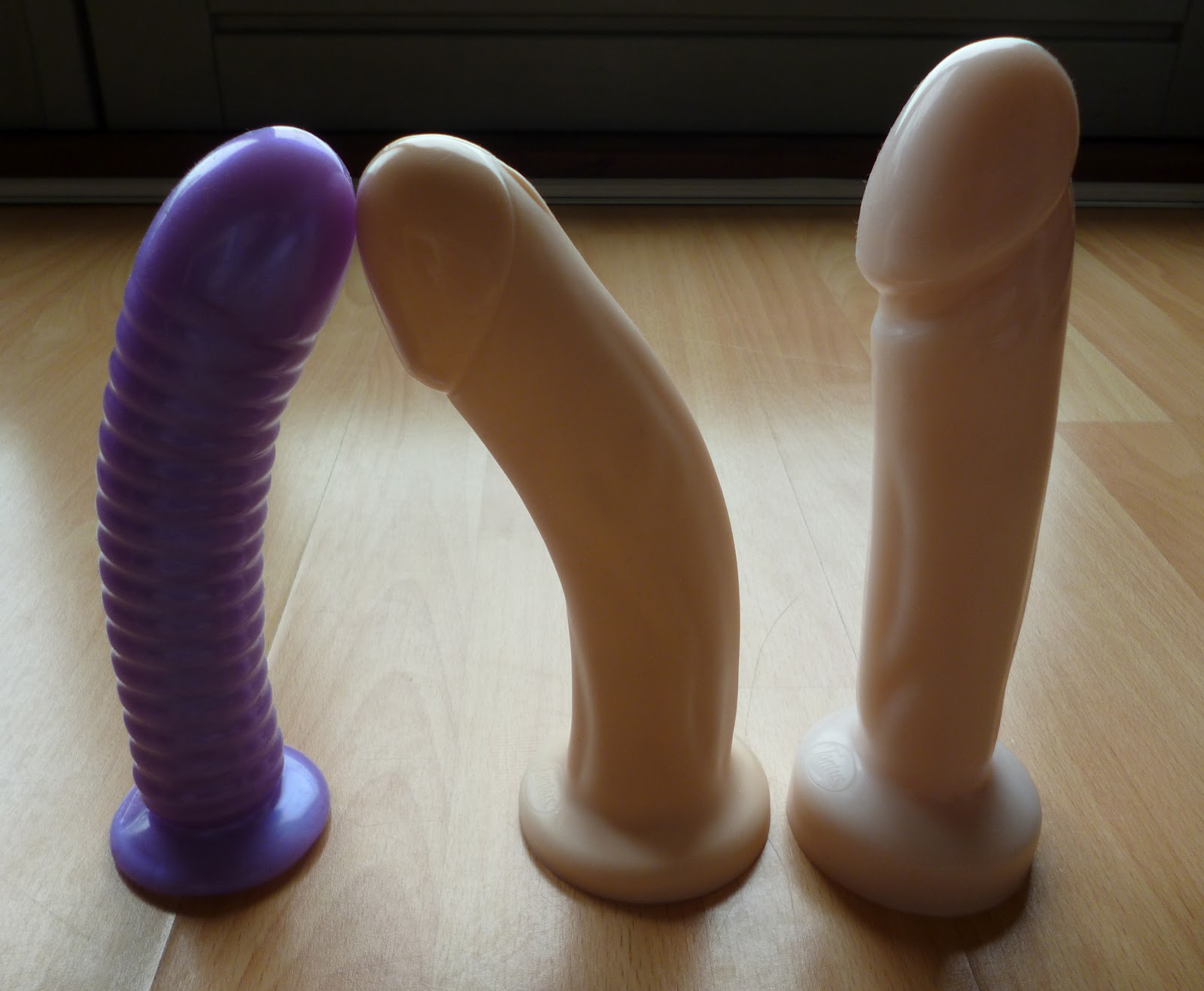 This content is the opinion of the submitting contributor and is not endorsed by EdenFantasys.com

Thank you for viewing
O2 Adam
– realistic dildo review page!