Impressive but plain looking
I am very impressed with the Form 4 and I am sorry that I hadn't tried it earlier in my sex toy reviewing. It is powerful with all the bells and whistles. I can put a great amount of pressure on it and it doesn't affect the vibrations at all. It can get a little loud on it's highest settings.
Published:
Pros:
Strong vibrations
Waterproofed
Rechargeable
Powerful
Cons:
Whining noise on highest setting
The Jimmy Jane Form 4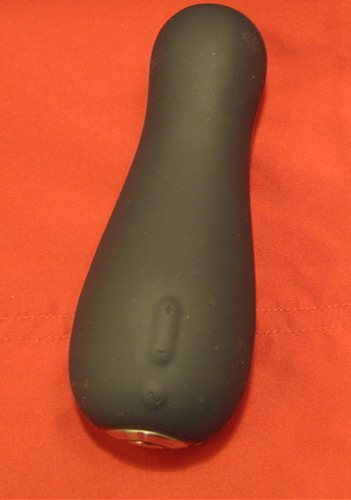 Oh man, I love this one. It is a great clitoral vibe and you can insert it also. It works great for external labia stimulation and on all of your and your lover's erogenous zones.
I only recently found out about how powerful the Jimmy Jane line is. I guess that I never paid attention and there weren't that many review's being written. When I first received it and used it I was really surprised. I actually had to move it from the direct contact due to the power and over stimulation. It definitely rates a 5 on the vroom scale.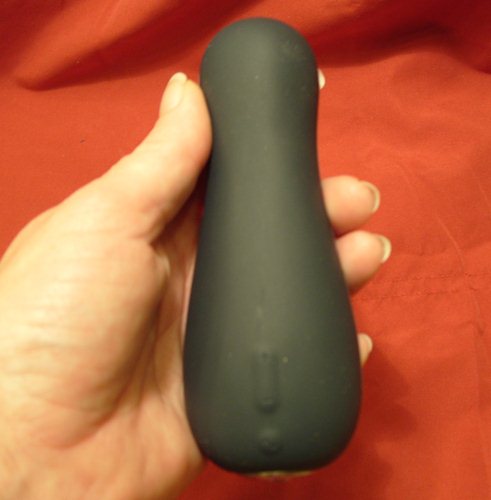 The Jimmy Jane form 4 is completely smooth and is made of a velvety smooth silicone. It is a hard plastic that is coated in silicone. It is firm and not squishy at all. It really doesn't collect much lint or hair. It is hypoallergenic, non porous, latex and phthalates free. There is no taste and no smell to the form 4. There is a slight amount of drag if you try to insert the form 4 so I use water based lubes. It will glide over your skin.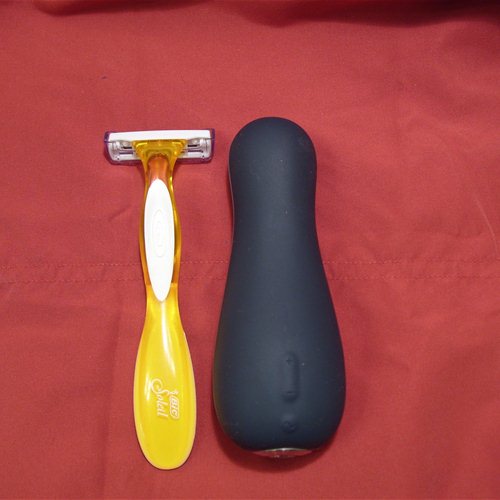 The form 4 is only 5 inches long and 2 inches in diameter. You can insert approximately 4 inches of it. It really isn't that big but it does carry a punch.
The motor seems to be centered in the tip area of the vibe. The vibrations do carry throughout the toy and you can get some issue with your hands with extended use.
The charger is a white square and it has an oval raised lip on it that the toy just sits on to charge. You cannot over charge the toy and you can store it on the charger.
It is rechargeable and it take approximately 8 hours to fully charge. You can use it after 2 hours but then it doesn't have a full charge. The form 4 has a neat feature that after you take it off of the charger the light will blink to let you know how much of a charge you have. It will blink 3 times if it has a full charge, 2 blinks for a medium charge and 1 slow flash shows a low charge, 4 slow blinks shows that it has no charge.
The form 4 has different levels of vibrations that go from low to high, it ramps up so it is difficult to tell how many levels it actually has. It then has 3 modes of patterns. A slow roller coaster effect, a faster roller coaster, a fast pulsation.
There are 3 control buttons a + a - and a sqiggly line. You hit the + button to turn it on and to ramp up your vibrations. Once you are at your desired vibrations you hit the squiggly line to cycle through the patterns. This one does have memory. To turn it off you hit the - button. It does have a travel lock that is activated by pressing the plus and minus button at the same time and this also unlocks it as well.
The only drawback of the form 4 that I can see is that the form 4 really does make noise when it is on it's highest vibration settings. It has a high pitched whine. This cannot be heard through a closed door but it could be an issue if you are in a room mate situation. This really isn't a concern for me. If you turned on a radio or the TV you wouldn't hear it.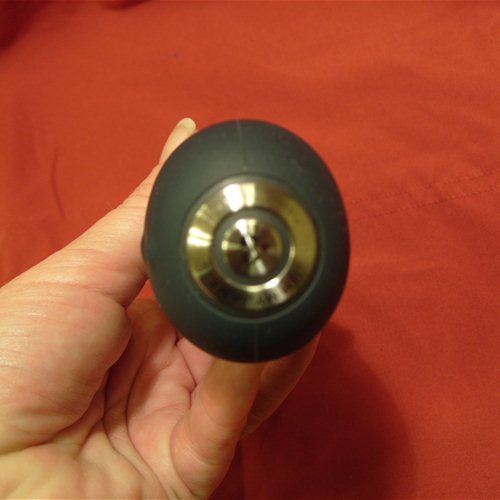 The form 4 is completely waterproofed and you can take it to the shower or the bath with you. It is easy to wash up with anti bacterial soaps and water, toy sprays or wipes. There is a slight seam that is present but it doesn't cause any issues with use or cleaning. Do not boil or place in the dishwasher as it will ruin the motor.
For me storage is easy because the form 4 has been living on my night stand but you can put it in a plastic baggy. Or in a pouch. It doesn't come with a pouch, this is disappointing due to the cost of this one and the "luxury" that it is presented as.
The packaging is nice, the outer box has a picture of the form 4 on it and it has product information, the form 4 itself and the base of the charger are in a plastic form and the charger is in a separate box.
Experience
The Form 4 is really nice if you like to place alot of pressure on your clitoris because the pressure won't decrease the vibrations. The vibrations are primarily centered in the tip of the toy and then they flow throughout the entire shaft. It is really nice and at times the vibrations can even seem too strong. You can slightly insert this one and it feels good on the external labia area.

The Jimmy Jane line has really surprised me with the strength of their toys and I am concerned that they don't have the hype that other luxury vibes (such as Lelo) have. They really should come with pouches though.
This product was provided free of charge to the reviewer. This review is in compliance with the FTC guidelines.

Thank you for viewing
Form 4
– traditional vibrator review page!