Booty Is Better
I've just skipped to the point with this lubricant. Many of you are fans of the Sliquid sassy booty formula, and unfortunately, the organics natural lubricant formula is the underdog when it comes to drying time. The reapplication is the only problem with this lubricant, and yet it is significant enough to dissuade me from purchasing a full-size bottle after trying the sample size.
Published:
Pros:
Paraben and Glycerin Free.
No Smell or Taste.
Latex, Rubber, and Plastic Safe.
Cons:
Needs Reapplied Super Often.
Runs.
I ordered the sample size (.17 oz.) Sliquid organics natural lubricant because I've been looking for something similar to the Sliquid sassy booty formula that doesn't dry out so quickly. Both are water-based, glycerin and paraben free, and neither really have a smell nor taste. For some reason, I thought that the organics natural would have fewer ingredients, but it has more. The first few ingredients are exactly the same though (purified water and plant cellulose from cotton). However, the organics natural added in ingredients like green tea and sunflower seed. It is as if the manufacturer thought the use of more plant-based ingredients was preferable to using less ingredients (not an idea I share).
When comparing the sassy booty and organics natural formulas, I decided to place both lubricants on a notecard. This is what that looked like to start with: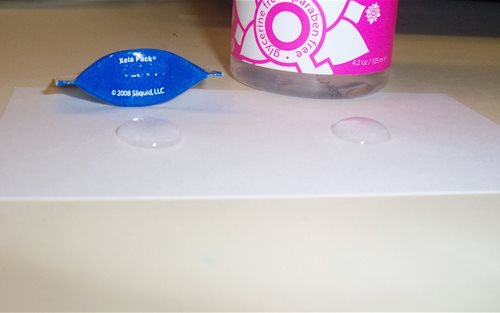 As you can see, both lubricants form a thick dot on the paper, but when I tilted the card, this is what I saw: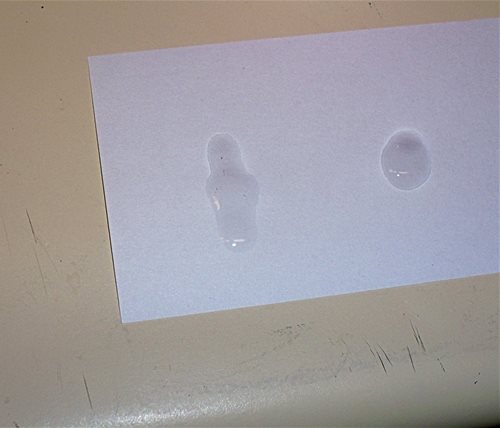 The organics natural runs, while the sassy booty formula stays put...I couldn't even shake it loose! That's why my next findings were a little confusing. Sassy booty actually washed off much more easily. Though both lubricants needed only water to wash away, it took longer for the organics natural lubricant to wash off.
The kicker to this whole experiment was that the natural organics lubricant actually dried up faster than the sassy booty formula. I had to reapply more than once even during a 10 minute time period. At least neither lubricant left a bothersome residue.
The verdict plain and simple: I still prefer the sassy booty formula over the organics natural lubricant. I like that it is easy to wash off (never was a huge fan of shower sex), and I like that it doesn't run. However, my quest continues to find a lubricant that doesn't need reapplied.
This content is the opinion of the submitting contributor and is not endorsed by EdenFantasys.com

Thank you for viewing
Sliquid organics natural
– lubricant review page!