A beginners best bet
This toy was a favorite for me as a beginner as has found a new purpose for me over time. In my opinion it is a perfect clitoral simulator, the rubbery pad on the fatter side of the top gives you that "WOW" sensation you are seeking.
Published:
Pros:
Quiet, Discreet looking, Strong Vibes, Does not eat your batteries, Easily Cleaned.
Cons:
Too small for insertion for most women.
I have actually had this toy for a while. It is 5 inches long, and goes from slender to thick, with the thick side being the insert able side. While the toy is made of plastic, it has a rubber pad right at the top on the fatter side. I say this toy is perfect for a beginner, because when I was starting out I bought this and internal use was lovely, and got me there very frequently. Over time, I have grown to enjoy bigger things. But, I still have uses for it.
These days, I use this pretty little guy for clitoral stimulation. The rubber pad along with the vibrations is an awesome experience. Although there is only two settings, on and off, they are easy to use. Screwing the part you remove to change batteries to the right turns it on, and turning the same part to the left turns it off. There is only one setting, but that setting is pretty strong. A nifty thing to mention about this product is that while it is little it packs a punch, a very quiet punch. Yes, this small toy is perfect for the woman who has roommates and doesn't want to be heard. As with any vibrator, there is a little hum, but very little.
As for cleaning and maintenance, one could not ask for anything more simple. Cleaning is remarkably easy, I just use a toy cleaning spray after rinsing it off. Sometimes, depending on how wet you are, I have noticed my juices getting stuck in the ridged part where you screw off the bottom to change the batteries. But again, rinsing with hot water will get that off, and spraying it with antibacterial toy cleaner keeps it hygienic. As for battery life, your 2 AA batteries will seldom need to be replaced.
What it looks like: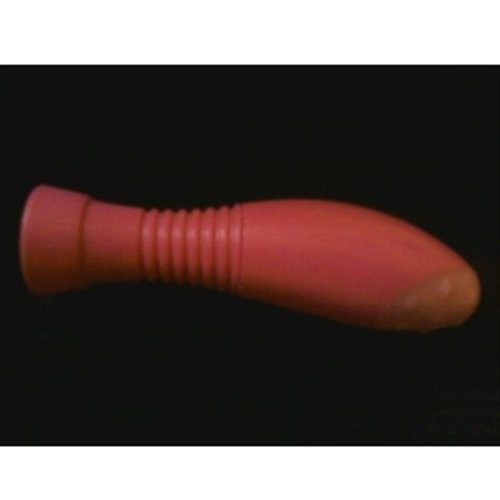 See the rubber pad: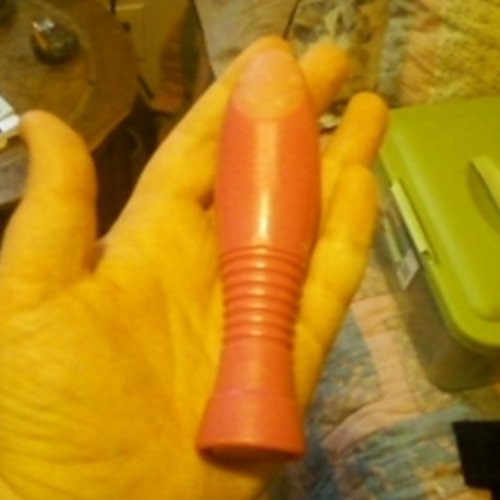 On it's side to show you how it gets thicker: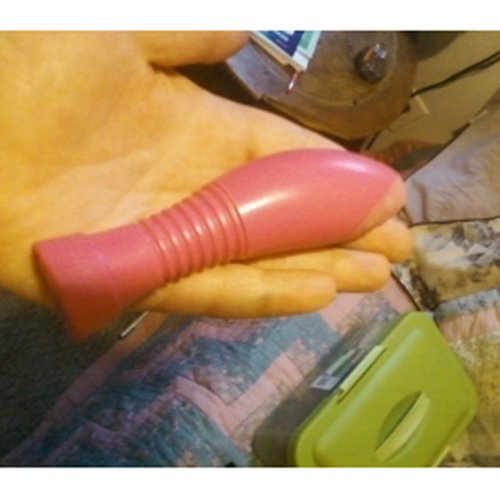 Thank you to My Love for loaning me the camera.
Experience
As a beginner, insertion was a lot of fun, but for the more experienced lady like myself now, it is a perfect clitoral vibe.

Also, perfect for easily intimidated boyfriends.
Follow-up commentary
6 days after original review
I still think this toy is perfect for clitoral stimulation as well as insertion for beginners or ladies with smaller vagina's. Since I wrote this, I have been thinking I should have wrote more about the rubber pad on the tip of this. It, with the little nubs, helps me get my little nub there more quickly.
This content is the opinion of the submitting contributor and is not endorsed by EdenFantasys.com

Thank you for viewing
Essence pure energy
– sex toy review page!