Oona 2.0
This is a great toy for the price you pay. While the noise level might drive you away, the power and ability to be recharged are a plus.
Published:
Pros:
Chargeable, no cords! Pretty quiet on low settings
Cons:
Very loud on higher settings, absolutely not waterproof.
THE 411
The
Fairy Rechargeable
wand massager is the "green" wand of the Fairy line. Smaller and lighter than its two other wand friends, the Fairy and the Fairy Mini. The Fairy Rechargeable is also cordless so it takes away the necessary need for a wall outlet.
It is 8 inches in length, and weighs in at 9.7 ounces.
Fairy
light! Like the other massagers of the Fairy line, it has a pink and white body with a cute fairy printed on the front. It also has "Fairy Lithium Charge" in pink lettering underneath that cute fairy. Fairy Lithium Charge is basically a fancy way of saying
Fairy Rechargeable
. Further down the body is the vibration adjustor. It has varying speeds built-in unlike the Hitachi that needs an adapter to do so.
Made out of plastic, it has no smell or taste unless you stick the head directly underneath your nose. The head has ribbing for a change in texture if the smooth top gets boring. The head also flexes a bit to get more centralized pressure.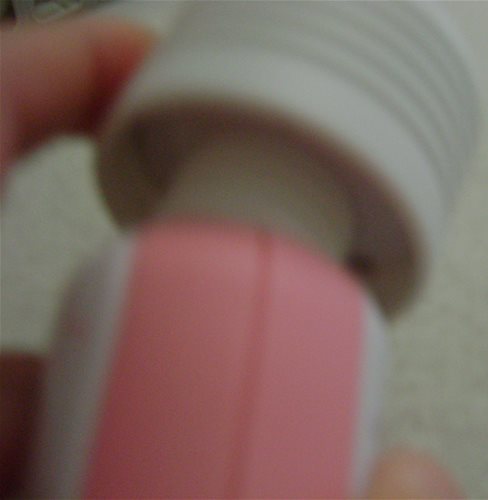 The unit charges via AC/Wall adapter and has a solid green LED indicator while charging. The charging port is located on the back of the unit and has a rubber backing to protect the port from collecting hair and other gunk. When completed, the LED will go out. I much rather would've liked it to go the other way around but that's only a minor gripe. It takes about two hours for a full charge of a
completely dead
battery. Keep in mind when you're removing the charger from the port, to not yank it out but to squeeze the little button while pulling it out (GENTLY!)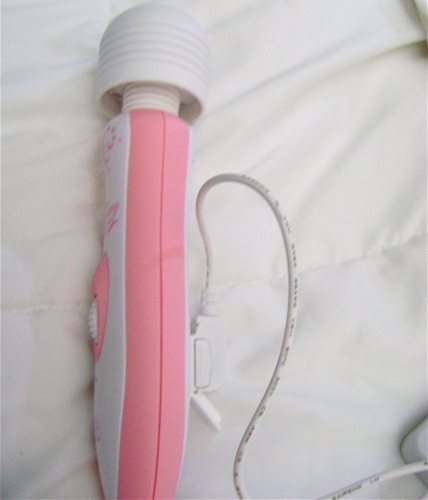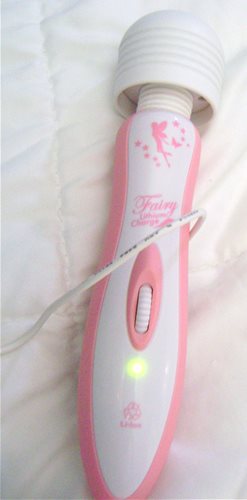 CHARGE HOLD
The length of a charge will vary greatly on how you use it, if you use it on high speeds most often, then it is going to drain the battery faster. I haven't had to charge it again yet, and it shows no sign of battery slow. (I've been using it nightly since its arrival, for about 15-20 minutes on low-medium speeds.) When the battery is getting low, it emits a high-pitched whine as it tries to kick on the vibration. Best to turn it off and charge it when it is whining. *grin*
NOISE/POWER
Power needs are going to vary for every body, but I was able to get off fairly quickly on the lowest speed.
This is absolutely not a roommate/dorm setting/I don't want anyone knowing my masturbatory habits-friendly toy at all on high speeds. On lower speeds you might be able to get away with using a heavy blanket and some music on with the door closed.
In my current dwelling arrangements, use on low speeds, I keep my door closed and have a bedside fan running on High. I can still hear the toy, but it's not able to be heard outside the door. I make sure the dwelling is cleared out before I use it on any higher speeds because this sucker does indeed sound like I'm using some kind of power equipment.
PACKAGING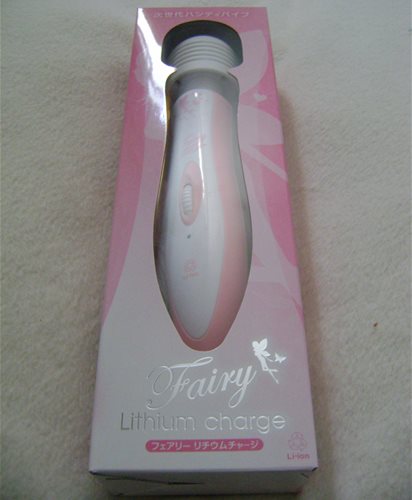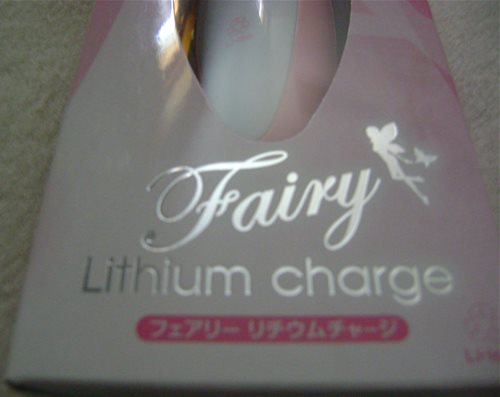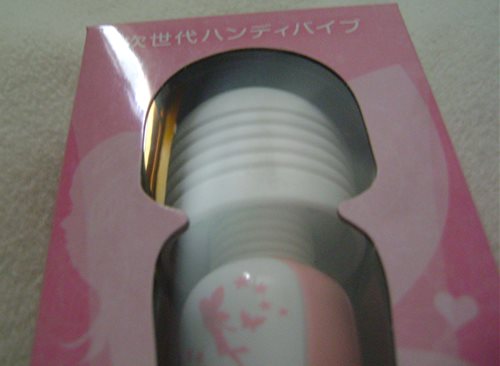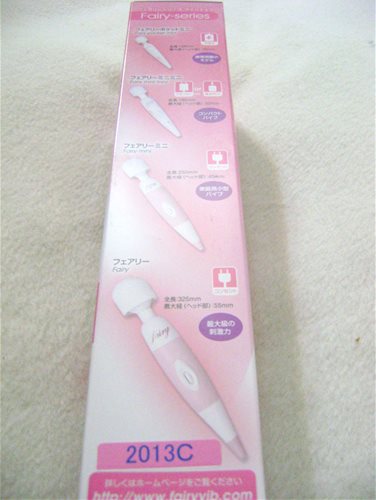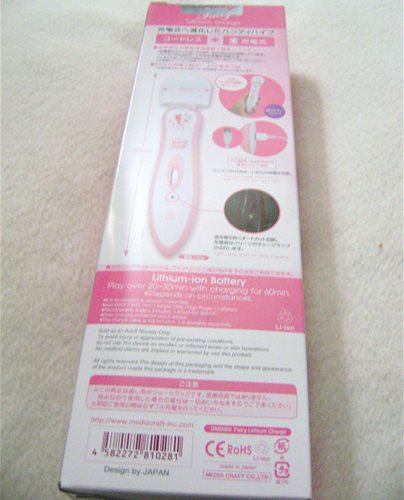 This packaging was rather cute and I felt bad tearing into it! The toy comes in a cardboard box, bigger than the toy because it is accommodating a hollowed out clear plastic tray that the toy is sitting in. Underneath this tray was the charger and a storage pouch. The storage pouch can hold both the charger and toy, which would make for better traveling than the box itself, but you can certainly use the the box over again for storage. There are no instruction booklets, because the instructions are printed (in Japanese, but there are pictures, so it's pretty straightforward if you're like me and can't read a word of kanji(?).)
UNBOXING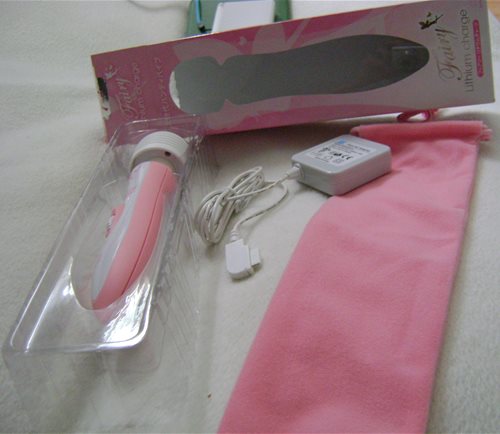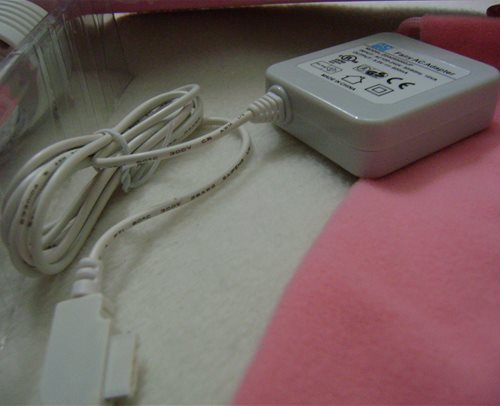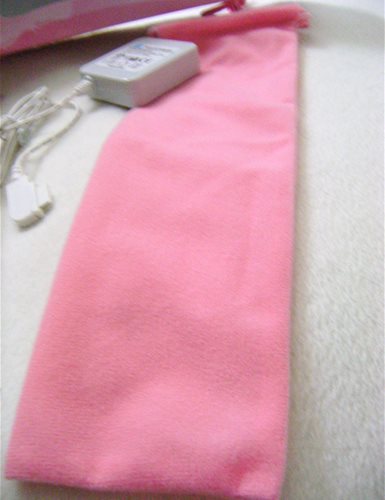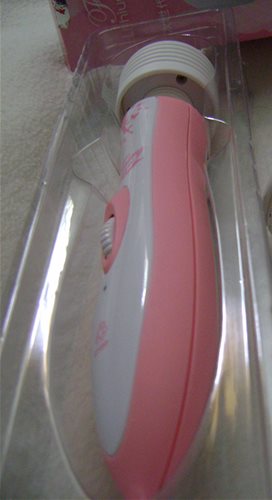 Experience
CARE AND FEEDING
Like the Fairy corded versions,
ABSOLUTELY, DO NOT
take this unit with you into the shower or submerge it in water. You can damage the toy, and not only that, you could probably harm yourself. If the head ribbing should become gunky with body fluids or lube (in which you can use any lube you want with plastic!), use a rag to spot treat, and make sure it isn't sopping wet that it drips down anywhere near the charging port or vibration adjustor. If for any reason this toy should break, please recycle appropriately as the lithium-ion battery is recyclable (and the toy has the recycling symbol on the bottom.)
COMPARISON TO FAIRY MINI
Surprisingly, I noticed that the
Fairy Rechargeable
was a lot smaller than my
Fairy Mini
. It is about 2 inches shorter, and a heck of a lot lighter: 9.7 ounces as compared to a whole pound! The plastic ribbed head is about the same size, but the Fairy Rechargable's head is a lot more flexible than the Fairy Mini. The Fairy Rechargable's body is curvaceous for a better holding experience while the Mini's body is rounded.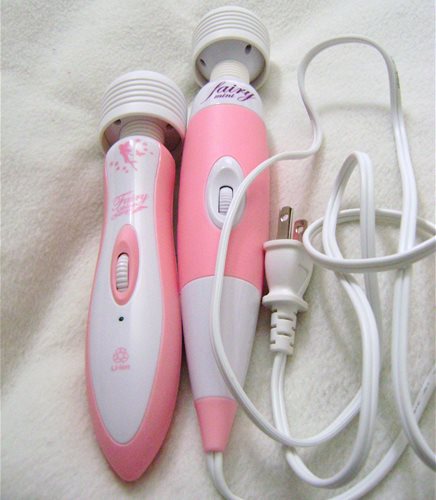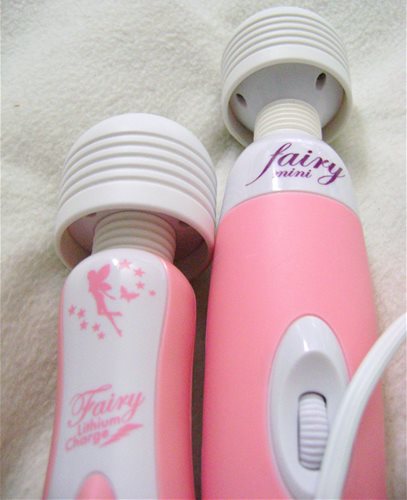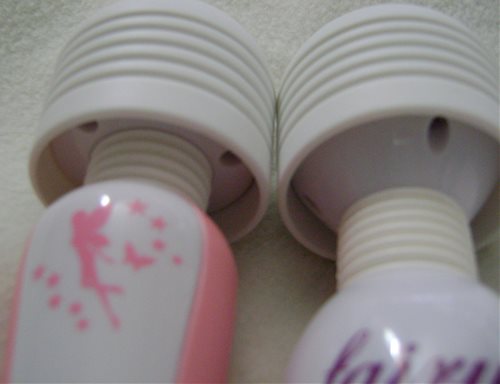 This content is the opinion of the submitting contributor and is not endorsed by EdenFantasys.com

Thank you for viewing
Fairy rechargeable wand massager
review page!