Safe Word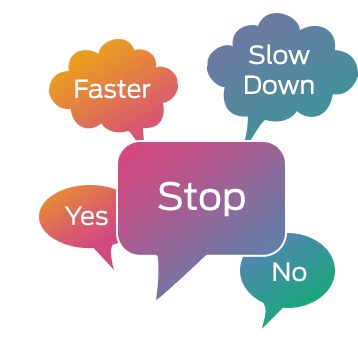 During BDSM play, a safe word is your emergency brake; it brings the players back into the "real world." If the safe word is spoken, all play must stop. The word, when spoken during a BDSM situation, will stick out and be completely understood as the signal to end the session. A safe word must not be mistaken for playful resistance. Some couples use made-up words that have no other meaning but in the context of power exchange.
There can also be safe words for slowing down, or adjusting the intensity of the play. For example, a Sub is being spanked and the Dom is increasing the strength of the slaps too fast for the Sub's liking. The Sub can say "YELLOW" to imply that he/she doesn't want to stop the play, but wants to slow down. If the Sub wanted the Dom to stop completely, he/she could say "RED"
If the play involves a gag another sound signal or physical motion can act as a safe word: a snap of the fingers or tap of the foot. A safe word must always be respected and taken seriously.