Did you see all of the new items we've started carrying? There are so many! You have a huge choice of different items to play with!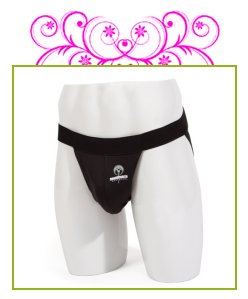 If you like packing, there's the the new Spareparts Pete packing harnesses! Giving you flexibility that you didn't have before, there are four different types of harnesses for the perfect fit for when
you
want to pack! There's the
Commando Harness
, the
Freestyle harness
, the
Briefs harness
, and the
trunks harness
.
-
Created exclusively for soft pack cocks
-
Size small-extra large
-
Adjustable straps and flexible material
-
Additional elastic strap sewn inside pouch to hold the packing cock
-
Breathable, machine-washable nylon/spandex fabric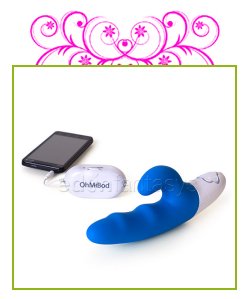 The
OhMiBod Freestyle W
is a new rabbit vibrator from OhMiBod. This is the first music-driven vibrator, and it's by the makers of the original Freestyle and NaughtiBod. Like the other luxurious Freestyle vibrators, the Freestyle W is wireless to make it easier to receive your pleasure.
-
Compatible with any item with a headphone jack
-
25 foot wireless range
-
Body-safe silicone with a 3-year manufacturer warranty
-
Can be used as a regular vibrator
-
Rechargeable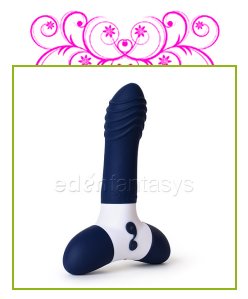 If Close2You toys are on your "must-have" list, the new
Triole
will be tempting for you! The Triole is a uniquely-shaped g-spot vibrator with two motors and three different ends for multiple types of pleasure. Available in navy blue and pink, the Triole has different color combinations that allow you to choose the perfect colors for you.
-
Dual motors
-
Body-safe silicone material
-
Waterproof, odorless, and quiet
-
Multiple functions with 6 patterns
-
Includes lube, flexible penis ring, velvet storage bag, and cleaning cloth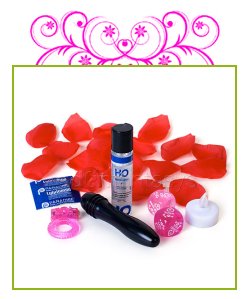 The new
Lover's Rendezvous Kit
is a sensual kit from Evolved that includes multiple items for a fun night. You receive a bottle of lubricant, rose petals, a pleasure ring, an electric candle, a massager, a condom, and love dice to complete your evening with some fun!
-
Easy-to-carry container
-
Reusable items
-
Travel-size portions and sizes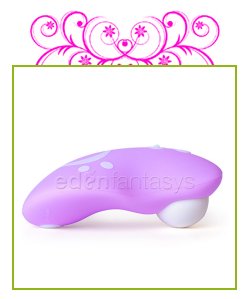 The
Allegro
vibrator from Close2You is a clitoral toy that two in two different color varieties. The included massage ball is a first on a vibrator, and this foreplay toy is ergonomically designed for the full amount of pleasure.
-
Odorless and quiet plastic toy
-
Multiple functions and 8 patterns
-
Includes lubricant, flexible penis ring, storage bag, and cleaner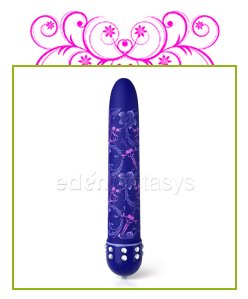 Did you enjoy watching the
Pirates
adult movie? If so, you're going to love these three new traditional vibrators that we're carrying that are based off of the movie! Each taking different batteries and coming in different designs, we have the
Hidden Pleasure Vibe
, the
Katsuni's Ancient Secrets
, and the
Jesse Jane's Treasure Trove
.
-
Based off of the
Pirates movie
-
Comes with a storage method
-
Body-safe and soft plastic material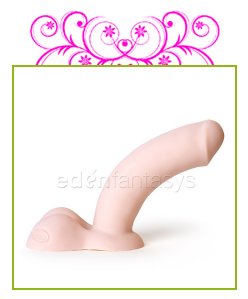 We are now carrying the new
Tantus VIP Super Soft
dildo which is a new, soft dildo that comes in three different colors. Including testicles, the dildo also has a pronounced curve which could work for g-spot and p-spot pleasure.
-
Harness compatible
-
Body-safe, Super Soft silicone
-
Feels like skin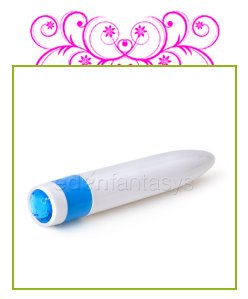 The new
Evolved Birthstones
vibrators are a collection of plastic vibrators that come with a gem at the base and a strip of color to represent the birthstones from each of the twelve months. Slender and sleek, this vibrator is travel-friendly and will fit into small areas.
-
Powerful and waterproof
-
Multiple speeds
-
1 year warranty
We also are carrying other new toys as well! You can check out:
Janine's Pleasure Ring
,
Pocket Wand
,
Fairy Miniature AC Adaptor
,
Elements Delta
,
Eros Original Bodyglide
,
Foreign Affairs
book,
SystemJO Pheromone Spray for Men on Men
,
Happy Fingers Fondle
vibe,
Kama Sutra of Sexual Positions
book, the
Art of Female Self-Pleasuring
movie,
The Ultimate Guide to Orgasm for Women
book,
Obsession: Erotic Romance for Women
book,
Checkmates the Bishop
vibrator,
Crystal Anos
,
Happy Fingers Caress
,
Platinum Charisma Zia
,
Flashpoint
DVD,
Miho Deep Throat
,
Divine Scintillation Massager
, and
My Mini Miracle Massager
. Whew!
So that's all of our amazing products that are available for purchase this week. Which ones interest you?