Lovely Live Sex Show
Loads of variety, as well as "real" actors make this a great video. I think there is definitely something for everyone. This video showcased some actors that I had seen before as well as introducing me to some who I would like to see again. The best of this video for me had to be Jiz Lee and Nina Hartley. One of my new favorites coupled with one of my old favorites make for a delightful experience in my book.
Published:
Pros:
Variety of actors
"Real" people
Jiz Lee + Nina Hartley
Chemistry between the couples
Cons:
Shot in front of live audience
Not all parts appealed to me
Wish there were extras on the dvd
Shot in front of a live audience of 200 people at San Francisco's Masturbate-a-Thon in 2010, Live Sex Show is brought to you by Courtney Trouble. Throughout the film you hear the audience cheering, clapping and even offering encouragement to the actors.
My Favorites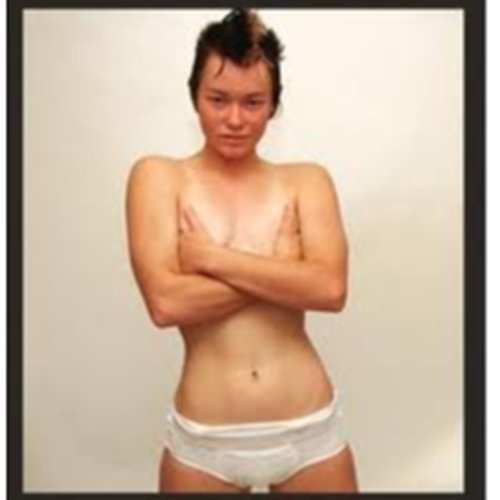 Jiz Lee
Jiz Lee is a gender-queer porn star who is known for a unique androgynous look, female ejaculation, vaginal fisting, strap-on performance, and fun sex-positive attitude about sex. The award-winning performer, who prefers the pronouns "they/them" instead of "she/her" is an advocate for ethical empowerment of realistic bodies and equal gender agency in pornography.
Jiz has also contributed as a writer to numerous print and online publications on the topics of queer sexuality, and has spoken at academic institutions such as Stanford University, Scripps College, and UC Berkeley on queer sexuality in adult media. In 2010, Jiz was named "Boundary Breaker" by the Feminist Porn Awards. The queer performer works in independent and mainstream cinema.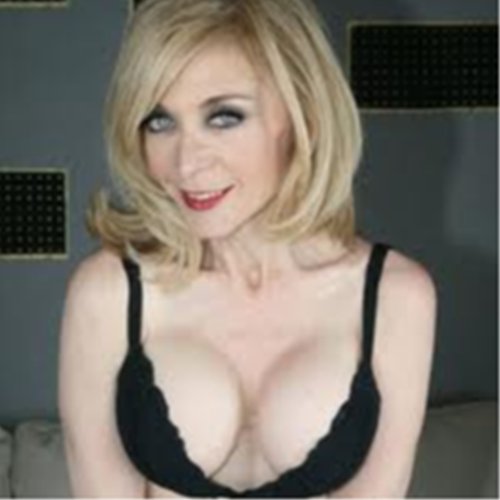 Nina Hartley
Nina Hartley is the ultimate MILF, a gal who was hot back in the 1970s and is still smokin' hot today... and just as oversexed. Since then she has gone on to feature in over 650 first-run adult films, and has become one of the most enduring and recognizable performers in the industry. She has won the most AVN awards of any star in history and was the first starlet to crossover to "real acting" with a part in Boogie Nights.
She said that when she got into the adult business, she was blessed with two popular fetish items: big, baby-blue eyes and that round butt which has become her trademark. Her most famous quote is "Sex isn't something men do to you. It isn't something men get out of you. Sex is something you dive into with gusto and like it every bit as much as he does."
Other Female Cast Members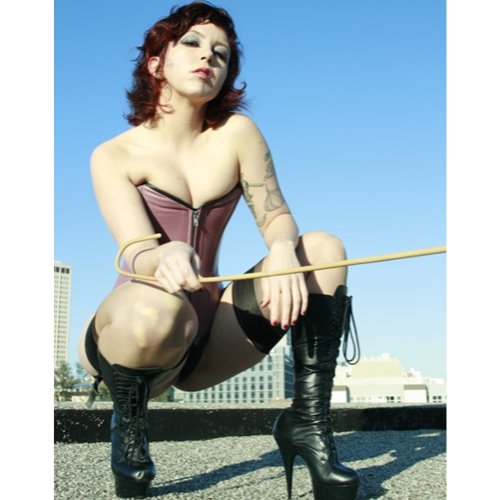 Tina Horn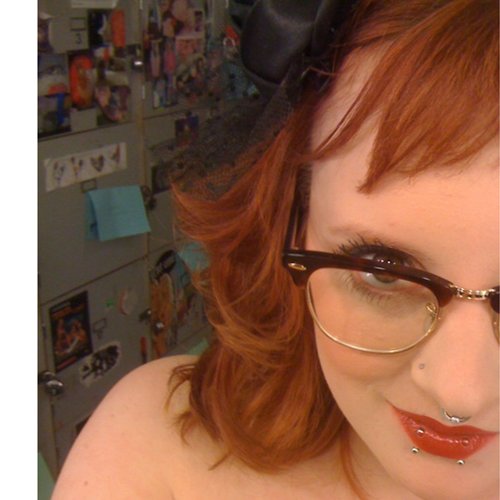 Jolene Parton
Kimberlee Cline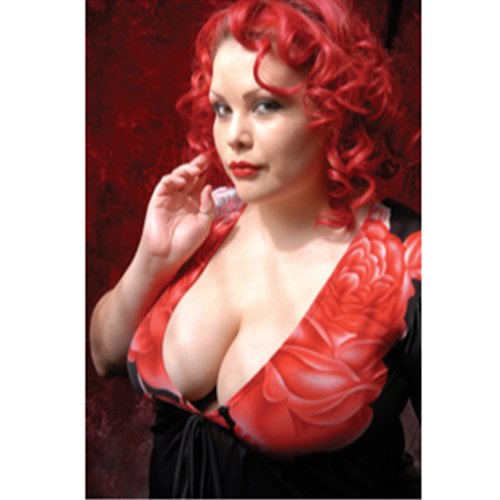 April Flores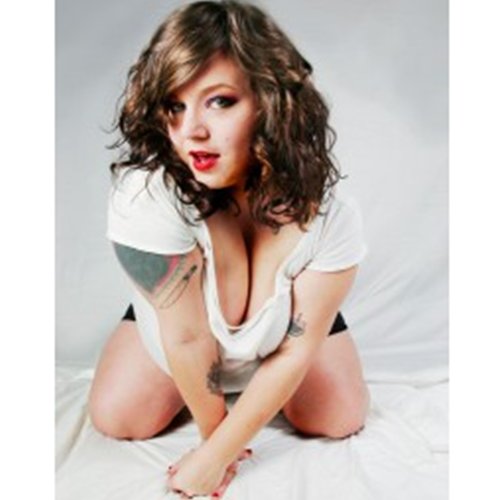 Courtney Trouble
Male Cast
The Matador, Peter Devries, Rodger Wood
Lighting and Picture Quality
Since it was filmed in front of a live audience one would expect that the picture quality, camera angles and the lighting would not always be perfect but in some spots it actually takes away from the quality of the scenes themselves. The segways into each different scene has glimpses of the audience. These tended to be blurry and shaky at times. For the most part the scenes with the actors were higher quality and much better done than the shots in between.
Scenes
Scene one brings us Kimberlee Cline with a strip tease and some solo play before getting cheers, claps from the audience. Scene two features Jolene Parton and Peter Devries beginning with oral sex for the both of them, intercourse in different positions followed by a blowjob before cuddling and kissing at the very end of the scene. April Flores and The Matador are next. The scene begins with some solo play for April before The Matador comes on the stage wearing a mask. There is oral sex, a spanking, April riding the Matador and ending with a facial as the crowd applauds. Scene four showcase Tina Horn and Roger Wood who after a slightly awkward start and some encouragement from the audience really get it on. Spanking, flogging and oral on Roger's strap-on. There was some very hot sex between the two that at the ends has them both drenched in sweat to the delight of all involved. The fifth scene brings Jiz Lee and Nina Hartley. They interact a bit, while deciding what is ok and what isn't. Jiz seems really excited to be there on stage with Nina and it definitely shows. There is fisting, usage of a Hitachi wand as well as a little choking. They talk a lot before during all of the play, which actually makes you feel more comfortable as you watch them go at it. The last scene features Courtney Trouble being gangbanged by April Flores, Nina Hartley, Jiz Lee, Tina Horn, and Roger Wood. Everything was very nicely done and even though everything in this dvd did not appeal to me as a whole I really enjoyed it.
Features
The dvd features a menu which lets you start from the beginning if you like. If you prefer, you can also just pick a chapter and go to it. Some scenes are longer than others and I was really disappointed that the dvd was only an hour long.
Experience
Some of the video was a little on the dark side as far as lighting goes. I liked most everything about this dvd, although I thought the segment with the masked man AKA The Matador to be a little off putting for me. I think I just found the mask to be really creepy and it pulled me out of the aroused mood I was in very quickly. I found some new favorites as well as an old favorite in Nina Hartley whom I have enjoyed watching for most of my adult life. I thoroughly enjoyed Jolene and Peter's scene although it gave me a feeling of being a Peeping Tom to watch them together. Even though they were in front of a live audience it felt like a very intimate and private scene that I was slightly intruding on. By far my favorite scene had to be Nina Hartley and, new to me, Jiz Lee. I enjoyed how they interacted as well as their sex together; it was a wonderful turn on. Live Sex Show, I believe, has something for just about everyone. It showcases a variety of sex scenes and I even noticed that there was some condom use during the video. A very well put together and arousing piece of film.
Follow-up commentary
3 months after original review
I think that this is totally worth the money, although I am still creeped out by the Matador. It had variety and was interesting enough to keep me watching. I was never bored and would recommend this to friends.
This product was provided free of charge to the reviewer. This review is in compliance with the FTC guidelines.

Thank you for viewing
Live Sex Show
review page!