It Didn't Work its Magic on Me
The Pure Wand is a durable, high-quality steel dildo with an end to suit average users or size queens. It works okay on your back if you prop the other end up, but it's not a versatile or convenient toy in my opinion.
Published:
Pros
Smooth, durable, easy to clean, no need for lube.
Cons
Heavy, too long.
The Pure Wand is a double-sided metal dildo. It is a high-quality toy that can definitely deliver orgasms. But that doesn't mean it's easy to use; it is very heavy and the end you aren't using gets in the way. I really wish I could cut this toy in half.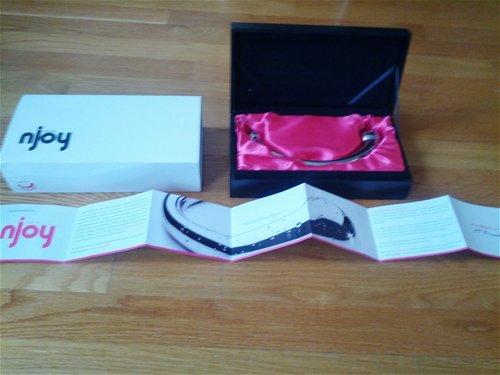 It arrived in a simple black box covered in fake black leather and lined inside with pink silk. The packaging is very impressive- it even takes the cake over my Lelo toys, which had the most elegant packaging of my toys previously. It also comes with a little booklet about the njoy toy line.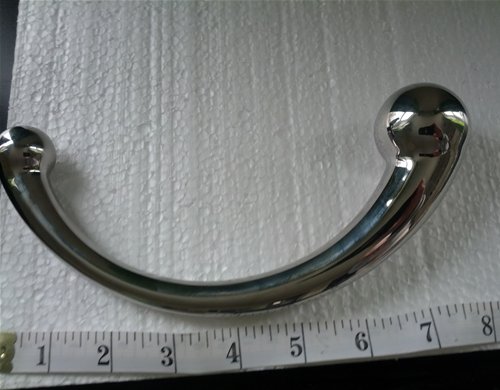 The Pure Wand didn't have any imperfections on it (unlike Metal Worx toys, which may have little bumps on it). It was completely smooth, very cold at first, and heavy. One head is smaller than most dildo heads and the other is much larger.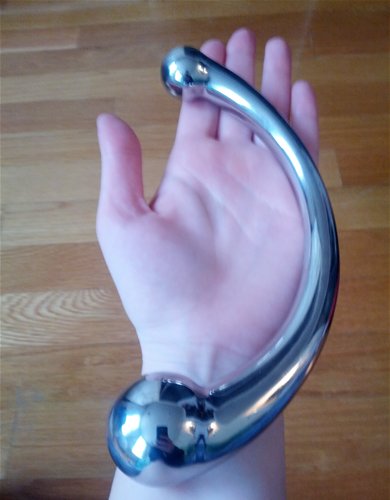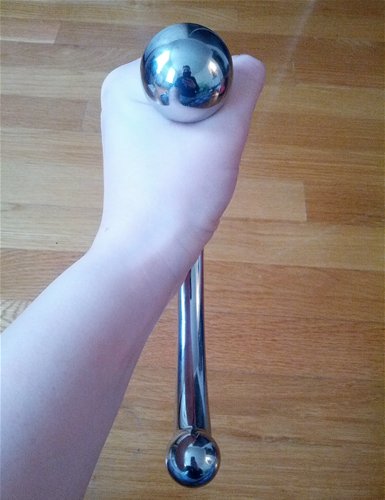 The measurements are as follows:
Length: 8"
Insertable Length: 7" (Not really! Unless your vagina or anus is severely curved. I was only able to insert a few inches of each side before the curve started to hurt)
Circumference: 5"
Diameter: 1 1/2"
Weight: 24 oz.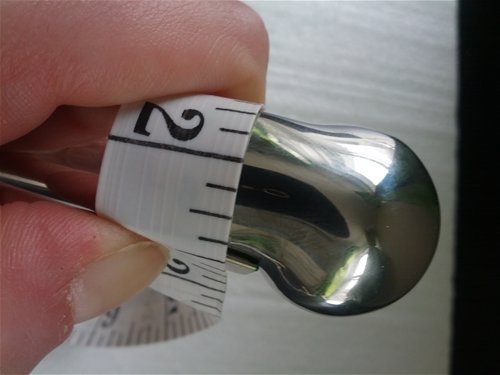 The smaller end is about 2.5" in circumference. It is on the slim side for dildos, but it felt good. The only issue is that the larger side is so heavy that it is annoying to hold up.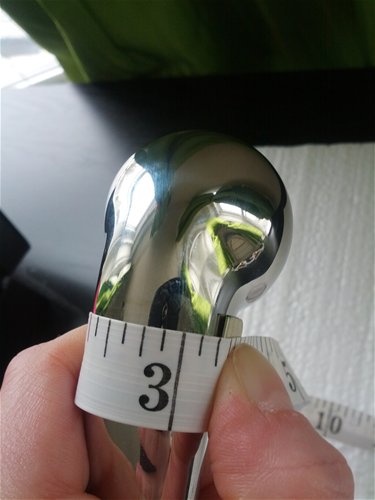 The larger end is about 3.25" in circumference. It seems to have been made for size queens, because it was on the big side for me.
Unfortunately for me (I masturbate on my stomach and it is the position I orgasm in the most easily), the Pure Wand is basically impossible to use vaginally while on your stomach. Even with pillows under me, the end I'm not using hits the bed and pushes the end inside me up against the back of my vaginal wall - very painful!
I was still able to use it while on my stomach when I had the end sticking out to the side, against my thigh. But I couldn't really hit my G-spot this way.
In terms of using it on my back, the heft of this toy is a huge drawback, because it naturally falls to one side, so I had to keep propping it up.
You have to be careful with this toy. I don't know how you would thrust with it anyway because of the curve, but in any case I would say that it is best to rock with this toy and twist it rather than thrusting with it. I enjoyed running it in and out of me when it was warm and rubbing it back and forth against my G-spot.
I can see what some people mean about the learning curve (pun intended) of this toy, because it's not like smaller toys that you can just grab and and easily find the right position with. I was very frustrated with this toy because it has a lot of potential and it does feel really good in certain positions, but mostly I want to cut this toy in half and use each half individually. I don't understand the appeal of having the two sides together because the side you aren't using just gets in the way.
If this toy were hollow, then I wouldn't mind the weight. But that, combined with how long it is (and hard to use while on my stomach) made this toy hard for me to use. I still like using it while on my stomach and holding it up a certain way, but I am still frustrated with it.
The material is great besides the weight. It is quality stainless steel that holds temperature and it is very easy to clean with soap and water. Because it is so smooth, you don't have to use much (or any) lube and you can use any lube; stainless steel is very versatile.
This toy is very travel-friendly (someone would probably think it's a barbell or something decorative). And I still wouldn't leave it sitting out since it would raise questions, but that is no problem since the box makes it so easy to store away.
I think this would make a good gift for someone, because they are very popular and the price makes it something that most people wouldn't buy themselves. But I would not suggest this toy to a beginner because of the rigid material and dramatic curve.
This content is the opinion of the submitting contributor and is not endorsed by EdenFantasys.com
Thank you for viewing
Pure wand
– anal probe review page!