Sex and Mystery!
I was overall very pleased with this DVD as well as the bonus dick, I mean disk. Scooby Doo XXX Parody was actually better than I thought it would of been. The main thing with the characters 'look' is that Daphne had RED hair and Velma was SHORTer. This was a great first porn for me to get into though. This is more so for fun play for me. There's a mystery to be solved, How does the Gang do it!??
Published:
Pros:
Great costumes/sets/ect, Good acting, Similar cartoon story-line, Good selection of positions.
Cons:
70's pube, Baby talk, anal to mouth, No Scooby, Daphne needs Red hair, Velma should be shorter.
Scooby-Doo; Where Are You!?? Well, he's not in this film that for sure. The gang is on the hunt to find their canine pal. Will they find him and solve the crime like in the good 'ol cartoons? Maybe so, just with a twist. I always knew that Daphne and Fred were and item. Also figured that left Velma and Shaggy to be together, right? Hey opposites attract you know! Let's watch as this sexy mystery unfolds.
This is indeed Eddie Powell's first parody, and a very good one at that. My fist porn DVD and I loved it. Parody was intriguing to me. Bringing back childhood cartoons with a sex twist was a fun way to get introduced to the porn world. Everything from the layout of the sets were well done. The characters and their costumes was pretty impressive. Besides the fact that Daphne wasn't a red head. This is more for arousal fun than romance. Not something I'd watch to get turned on with my partner. More so for maturation play in my experience.
Lily LaBeau
as
The Naughty Fairy
: Scene #1(15 min)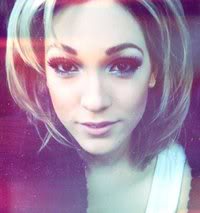 She played Sin D. Lily was in a sexy fairy costume. Her and Shaggy seemed to have a good chemistry. They exchange oral favors and had sex that ended with a cumshot to the face.
Chad Alva
as
Shaggy
: Scene #1(15 min), #4(12 min), #6(16 min)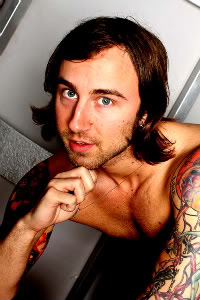 Chad fit this roll perfectly! Not to mention that he is sexy!
(#1)
Chad has a interesting member that is bound to catch your eye. I personally think this is a good first scene.
(#4)
Shaggy gets oral before he and Velma have sex in various positions. This scene kind of runs with the 3rd scene.
(#6)
Shaggy finds himself in an orgy with the rest of the gang. Spitting, gagging and deep-throating; Oral for the boys gets this foursome going.
Bree Olson
as
Daphne
: Scene #2(15 min), #5(16 min), #6(16 min)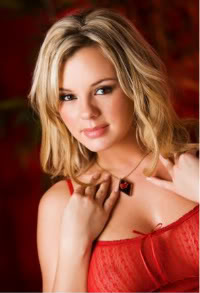 While gorgeous she was missing that beautiful red hair I was expecting. I also didn't care much for her baby talk and stupidity in the film. (Thinking that if Fred cum's in her tummy she'll get pregnant.) That's just not my thing though.
(#2)
Daphne and Fred go 'make a baby' Starting out with some gagging and spit as she gives Fred some head. Bree gets some head in return. They do numerous sex positions. When all is said and done she asks Fred if he thinks she is pregnant. He says that the cum is defiantly in the right spot.
(#5)
Velma kisses Daphne to distract the villain. Bree looks like she really liked going down on Velma! They scissor and 69. This was the fist time I've seen scissoring, hot.
(#6)
Is the orgy. Daphne gets it from both ends as Velma gives some oral to Fred and licks Daphne's ass. The girls kissing each other and swapping partners.. It gets pretty hot.
Bobbi Starr
as
Velma
: #3(5 min), #4(12 min), #5(16 min), #6(16 min)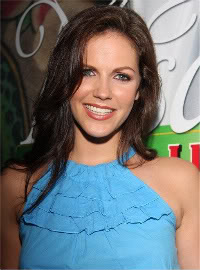 She is beautiful and tall. Problem is Velma was consider short I thought. Besides that I give her kudos for maintaining those glasses while having sex!
(#3)
This is actually a flashback of Velma pleasing herself. She's in a bathroom while she ease drops on Shaggy while he talks about his sexy time with the fairy. She fingers herself to him talking till she cums.
(#4)
This connects with scene 3. Velma wants to make Shaggy forget about the fairy at the part and takes over. She gives him oral with some hand work and gagging. They have sex in various positions and Shaggy is kind enough to cum on her stomach.
(#5)
The girls go at it. Pubic hair was not my favorite choice for either girl but still an arousing scene. The girls had alot of fun playing/fucking eachother another.
(#6)
The orgy. Velma is told how sexy she is by Shaggy and they start fooling around. Daphne sucks Shaggy off, while taking it from behind from Fred.
Michael Vegas
as
Fred
: #2(15 min), #6(16 min)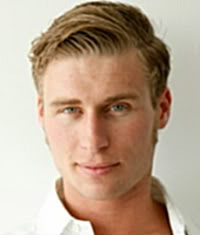 Michael was pretty good as Fred. I think he could of gotten into character a bit more though, more serious of a leader. I guess it might be hard when Daphne isn't that intelligent though.
(#2)
Daphne drops Fred trousers and the two have oral sex. Fred takes her from behind. They go through a few positions before Fred attempts to put a baby in Daphne's tummy.
(#6)
The orgy. Fred and Daphne start to get it on after The boys talk to the girls about their 'distraction'. This scene ends with Fred titty fucking Daphne and then the girls suck the guys to a facial finish.
The HD DVD comes with two discs, one with the movie and one with the extras. On the front cover there is the gang with a 'Creepy mansion' in the background. On the second disk there is the gang with the ghoul behind them. There is some screen shots and the normal listing of stars, producers and director. If not for the "XXX Parody" this could be mistaken as a family friendly flick! The movie runs about 1 hour and 50 minutes. Note that there is about a half an hour of non-sexual activity though.

Popshot Recap: The Cum shots.

Behind the Scenes: Interviews with the cast as well as the Director Eddie Powell. I found it funny that one of the camera men actually gets a blow job from Bree; it's about 4 minutes long. You also see the Mystery Machine here.

Party Version: Just the dialogue, no sex. 30 minutes.

Bonus Scene: Bree's in a bonus scene where she playing by herself with toys. Then a man (Erik Everhard) joins in on the fun.

Outtakes: It's about 7 minutes long. Outtakes for a reason, some of it made me laugh though.

Photo gallery: Always fun if you want to quietly masturbate, nice pictures.

Trailers: 17 of them!
This product was provided free of charge to the reviewer. This review is in compliance with the FTC guidelines.

Thank you for viewing
Scooby Doo XXX parody
review page!