Loads of room in this playchest
There is tons of room in this playchest I have a lot of things in it now and there is still room to shove more in there. I love this item and am super excited that i received this as a gift. If you need storage room for your Eden Fantasys goodies then don't be shy order this item and then fill it up!
Published:
Pros:
so much room
very sturdy
Cons:
would love this in all pink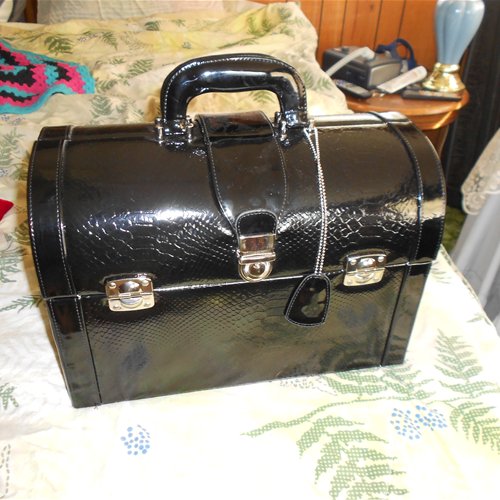 Devine Playchest, this is an awesome buy for anyone who likes this chest and needs some storage room. This chest holds tons of stuff, it is huge! The bottom of it is 14.5 inches long, and 8 inches wide, the bottom half is 6 inches high before it hits the hinges and 7 more inches are slightly rounded and open up on the top. It is also a whopping 9 inches deep in the middle. I am telling you there is tons of room in this case for what ever you might want to put in it.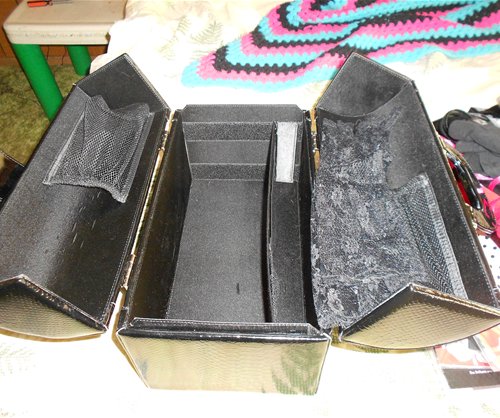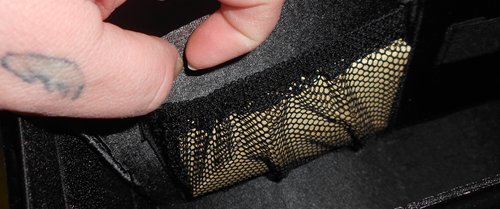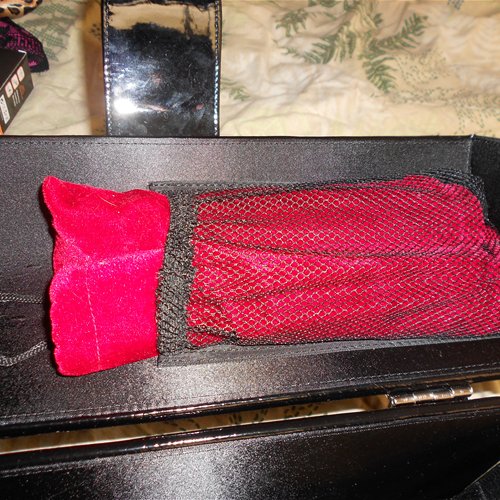 This chest has a small hidden net pocket on the inside of the divider, and on each side of the lid there are also 2 nets for storage of smaller items, I fit 2 8inch glass dildos in each pocket,and something about the size of a wallet will fit in the smaller pocket.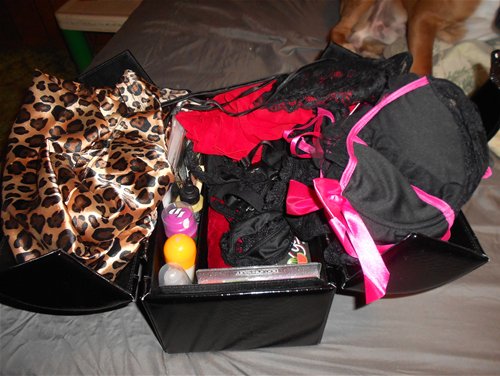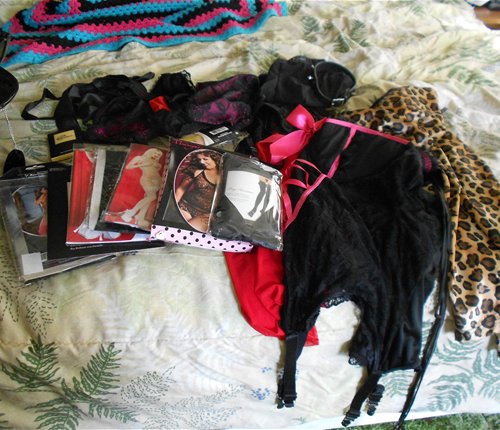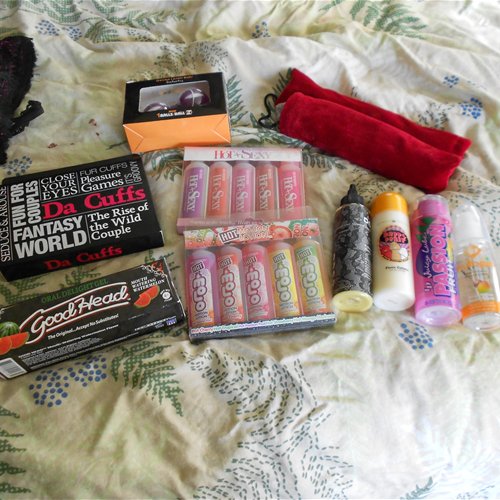 The devine playchest is black alligator loooking skin covering on it, but also available in black with pink trim, which was out of stock when I received mine (as a gift). I would love to see Eden carry this in all pink or purple or even blue that would be a big seller. I made a list of everything that I fit into the chest and it follows:
4 glass dildos
2 5packs bottles of lube (1 oz each)
1 pack Les Petits silky handcuffs (small inside net pocket)
4 4oz bottles of lube (happy penis cream, Donna kissable drizzle, ID juicy lube, ID frutopia)
1 box of pink furry hand cuffs
1 box (and tube) of Good Head cream
6 packs of knee highs ( 2 from Coquette, 2 leg avenue, 2 from Dreamgirl)
1 box with a 7 til midnight cami and boy shorts set in it
1 box with Dreamgirl cheeky panties in it
5 loose thongs
1 pair of lacy gloves
1 leopard print baby doll and matching robe
1 leg avenue cami
1 Coquette baby doll
1 doggie collar
2 pair of hubby's undies
There is all of this stuff in it and there is still some room for a few more small items, I know I could probably get my ankle cuffs and a blindfold and things in it. There is tons of room in here to use it for a weekend get-away bag. I can fit 2 weekend outfits in it and my hair brush tooth brush and some lube and lingerie it is the perfect size for anyone going for a day or two.
Care of the chest, I only use a slightly dampened cloth to wipe it clean it does get dusty. I also keep it where it will not get damp so I do not have to worry about mold or musty smell. I also keep a dryer sheet on the inside of the chest so that the items in it do not start smelling like a closet. If you put liquids inside it I would say do like I did and put them in zip lock bag in case they leak or break then you wont ruin the inside. If you do spill something inside I would only use a small amount of soapy water to clean it out and then dry it completely before storing anything in it, and before you put the chest away.
Experience
I wanted to make a note about the lock, it is a cheapo lock that gives you a devil of a time getting it to latch sometimes, not all the time but it is very temperamental. Use care and be gentle with the lock and you will get tons of use out of this chest and it will last you for many years.
Follow-up commentary
4 months after original review
There should be a part that asks if we still love it! I am still in love with this huge storage chest I put all kinds of things in it all the time. I use it for traveling and for everyday storage. I highly recommend everyone to buy one of these they are so super nice. When it gets dusty I take a slightly damp cloth and wipe it quick then air dry it and put it back in storage. It is an awesome case!
This content is the opinion of the submitting contributor and is not endorsed by EdenFantasys.com

Thank you for viewing
Devine playchest
– storage container review page!