Make Paris Hilton Jealous
The Devine playchest is one item that is a must have for every toy enthusiast. You'd be surprised at the amount of stuff it holds. While it's design is rather feminine and reminds me of Paris Hilton...it's still the best option I have come across. Like everything...it has it's flaws, but the good out weight the bad!
Published:
Pros:
Holds a lot, great design, lockable, and discreet.
Cons:
Finicky lock, flaps are off (on mine), and price for some.
Use:
The Devine playchest is a storage case for all your needs. Whether it's for storing sex toys or
even your dog
. (Side Note: That would be so Paris Hilton of you...hence the title.) The design is very feminine even in black. Therefore, this storage box will mostly be appealing to a feminine crowd. It's discreet design and locking system make this the perfect place to hide all of your goodies.
Options:
You can purchase this playchest in black and midnight black, but their color names make no sense. The black is black with pink trim. The midnight black is the all black box.
Material and Care:
The Devine playchest is made of
Faux Leather
. There isn't a reason to discuss body safety and whether it contains harmful additives. Nothing is inserted or rubbed on the body to make any allergic reaction.
Faux Leather is a synthetic fiber that belongs to the group polyurethane. It's known for being a water resistant material with a high tensile strength and high resistance to wear and tear. Should you need to clean it, you should wipe it down with a damp cloth. Should you need to use soap: a mild detergent free soap only! The Faux Leather is shiny and slick to the touch. It's like touching your run of the mill Leather handbag. This Faux Leather has a Croc design to it that is slightly raised...which gives it some external texture.
Inside:
the material is a satin like material that lines the inside of the case. It's silky to the touch. There are also some mesh pockets for storage inside. These are lined along the top with elastic bands to keep your items stored properly.
The
Lock and Keys
are made of a metal material. These are all silver. They feel and look like any other metal you would come across.
Design:
My first thought of this playchest was... "It looks like something Paris Hilton would try to carry her dog in." I still think that! However, that doesn't stop me from loving it. In fact, I'll be getting my mom and sister one for Christmas. They loved it as soon as they saw it. They had no idea it was a sex toy box.
The
Design
is very discreet. You can't see what's inside because nothing is see thru. The playchest is a large box that is 8" wide, 14.5" long, and 6" deep with two rounded flaps that close the box. These flaps are held on by two hinges each. At the base of the box are 5 pegs for the playchest to seat on. On the back of one of the flaps is a strip of material that is stitched on with a rectangle with an X through it. This flap has a rounded end that has a round lock on it and a bar of metal to be the stopper. On the other flap, there is a metal piece that looks like a buckle. This is where you slide the rounded end in. It will click when it's securely on. To open the box, push the round lock in until you can slide the strip out of the buckle. This rounded lock has a key placement inside it so it can be locked to protect what is inside. At the top of these flaps are two handles, one for each flap. Around one of these handles is a metal beaded chain with a Faux Leather tag at the end. If you peek in the bottom of this tag...you will see the two keys that are inside. The end of each key has two prongs that need to be carefully lined up with the lock in order to work. This can be difficult, but it's really not. However, at first is complicated. Trust me...you are over thinking it. Relax and go back to it. It's simple once you get it, but it's best to get it with trial and error.
The
Inside
has a divider that runs down the middle. On this divider, one side is smooth, but the other side has a mesh pocket and two elastic loops to hold items in place. The flaps each have a mesh pocket as well.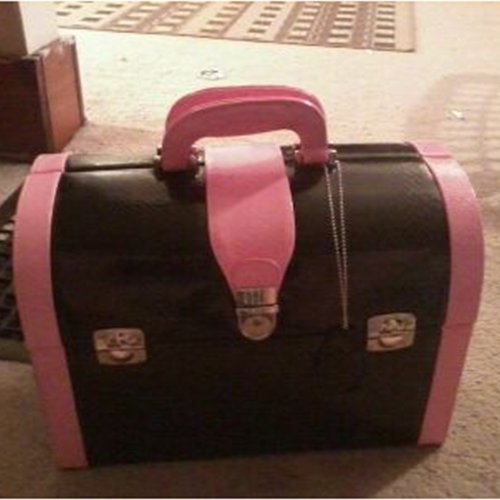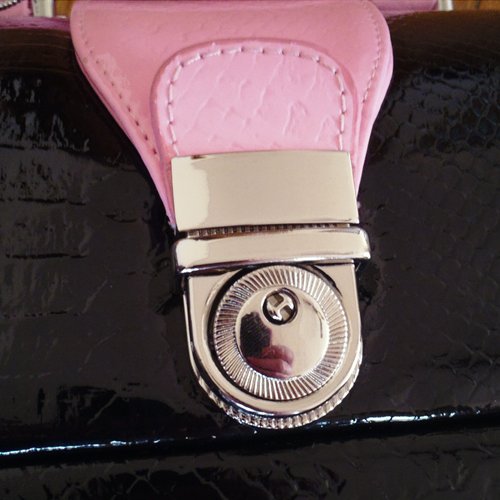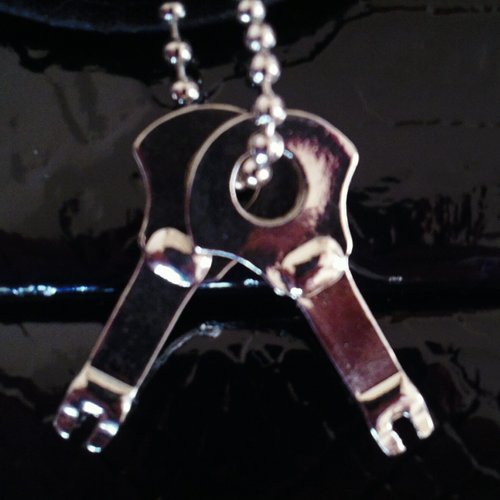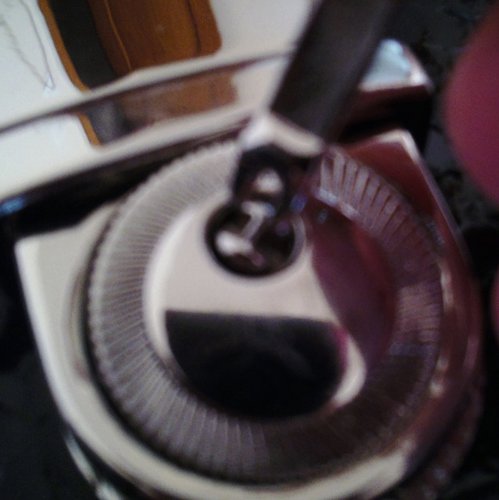 Experience
Performance:
What's inside?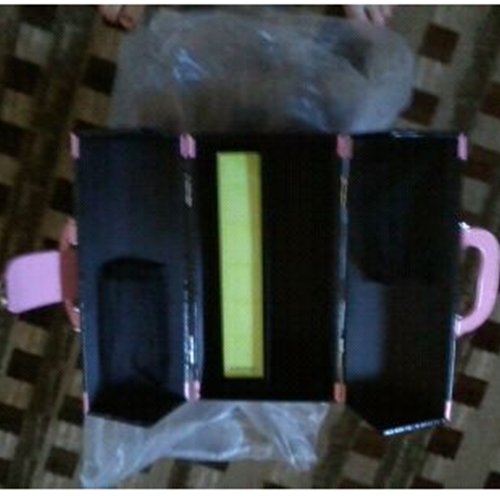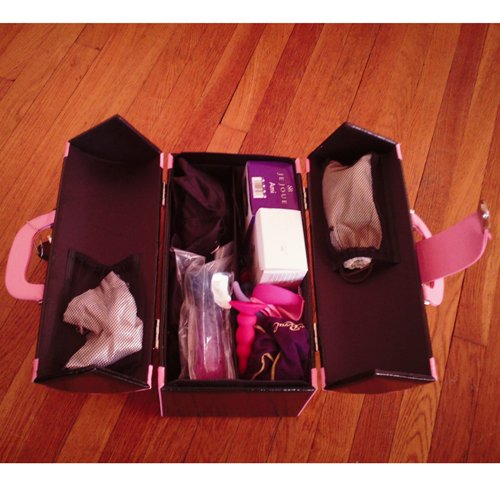 The first image is of the box of
Ina 2
. The second picture is what all I have inside mine. As you can see it's a lot!
Je Joue Ami (Packaging)
Lelo Luna Beads (Packaging)
Jopen Vanity Vr3 (In Pouch)
Jopen Vanity Vr11 (In Pouch)
Jopen Vanity Vr9 (In Pouch)
Jopen Vanity Vr6.5 (In Pouch)
Leaf Life (In Pouch)
We Vibe Salsa (In Pouch)
We Vibe II
WhipSpider Jelly Fish
Happy Vally Perk
EdenFantasys Anal Trainer Kit
Doc Johnson Mood Naughty Large
Crystal Egg
Sex In The Shower Anal Beads
Silicone X-10 Anal Beads
Ball gag
Doc Johnson White Nights Super Bullet
6 Sets of Nipple Clamps
Opinion:
I love this playchest. It's the most ideal storage option I have found for my toy collection. While it doesn't hold everything... it holds the most important ones. Even packed with all those toys, there is still some room. I'm shocked at what I can stuff in there. I didn't think it would hold as much as it has. I'm very pleased with it. The lock is finicky and not the most secure, but effective as long as you don't have snoopers. Remember: the heavier stuff is that you put in there...the more it will weight. So, you don't want to over do it. You still want to be able to carry it by the handles. My only complaint is that my flaps aren't on there right. They are slightly off, but nothing too bad, so I didn't bother returning it. However, I am not the only one who has had some quality issues. So, keep it in mind prior to purchasing.
Rating:
I see no reason not to give this playchest 5 out of 5 stars. Even with the flaws: the lock, the flaps off center, and the price; it's still an awesome storage chest. I am happy to own it.
This product was provided at a discounted price in exchange for an unbiased review. This review is in compliance with the FTC guidelines.

Thank you for viewing
Devine playchest
– storage container review page!