She Overcomes Me!
Nea falls somewhere between buzzy and rumbly. She gets passing marks from me. Every time I use her I get this overwhelming need to be penetrated. She is great for when you don't feel like having sex, give her two minutes and you will want to!
Published:
Pros:
Cool Light up features
Small
Discrete
Cons:
Not Waterproof
Nea By Lelo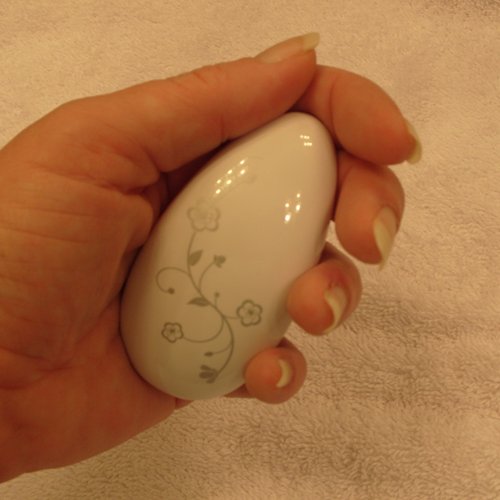 This one is small, cute and powerful little clitoral vibe. She sits somewhere between buzzy and rumbly. She is smaller than Mimi and not quite so rumbly. She works great on your and his erogenous zones. She wasn't meant for insertion to any of your orifices. My husband actually likes her behind his knees with a tongue following.
Material/Texture
Nea is completely smooth, she has no textures to her other than where her buttons are and that doesn't count. She has a shiny coat with flowers imprinted on her. On her underside she has flowers placed at her strongest area of vibration and she has 2 buttons. She is made from ABS plastic which has an Eden safety rating of 8. She is nonporous, hypoallergenic, latex and Phthalates free. With her you can use any type of lube on the market. Silicone, hybrid, water based and even some baby oil. Since she is hard plastic she has no "give" to her she is very hard.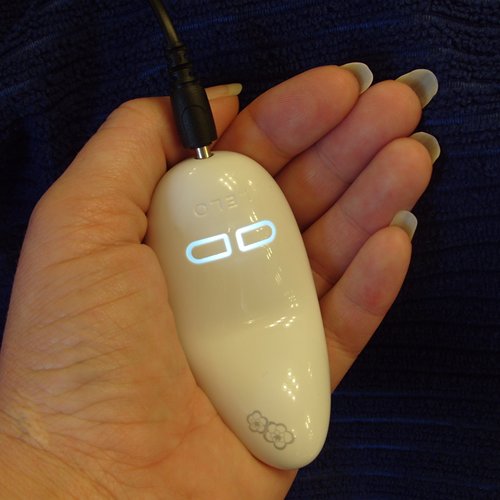 Design/Shape/Size
Nea is very tiny, she is only 3 inches long, 1 ¾ inches at her widest and she is 1 inch thick. She fits in the palm of your hand without any difficulty. She is smaller than an average sized Kiwi, but I don't have a Kiwi to take a picture of with her so you can see the difference. She is oval and has a curve to her. She only has the two buttons that control her and they light up when you are using her. She has a hole at her bottom which is her charging port.
Functions/Performance/Controls
Lets start with her controls. She has two buttons, side by side on her underside! These buttons glow blinking when you are charging her and they glow solid when she is fully charged. To turn her on for the very first time you have to press and hold both of the buttons for 5 seconds. She has a really neat locking feature so that she doesn't turn on accidentally. To lock her back up, you simply press and hold both buttons for the 5 seconds. Her buttons will glow red when her charge is dying.
The plus button is the button on the right and the negative button is the button on the left. After you have initially unlocked her you press and hold the right button until you get to the desired strength of vibration then release the button. If you want her to pulse you then press and hold the right button for 3 seconds and she will start pulsing. You then push the right button to go through the pulsation patterns.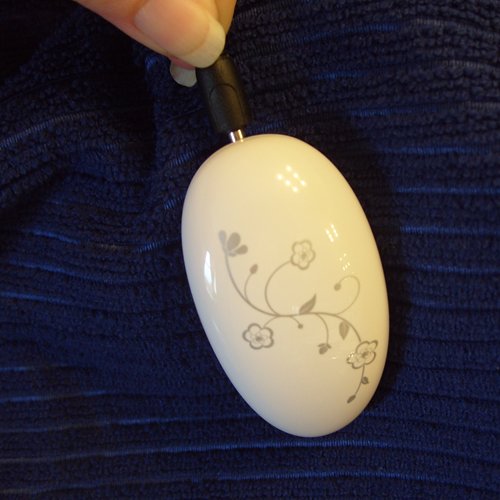 To get out of the pulse patterns you push the left button, you also push the left button to slow her down. If you push the left button continuously for 3 to 4 seconds it will turn her off.
The Vibrations
She has a continuous vibration pattern which goes from low to high and then you enter into the modes.The modes include:
Extended interval pulsations
Medium interval pulsations
Short pulsations
A back and forth type pulsation
For her performance, first off she is very quiet, you could use this lying in bed and the person lying next to you can barely hear it. She is somewhere in between buzzy and rumbly. Since she is so small I would say that she can make your fingers go numb but not to the point of that itchiness that we know. He patterns seem rumbly. I am not a power queen and she is almost as good as MiMi is for me. When I use her I do have this wild intense sensation that I need to be penetrated. I find it hard to explain but this has happened to me several times. Also when I use her, if I am in no mood to play with myself or have intercourse she changes my mind very quickly.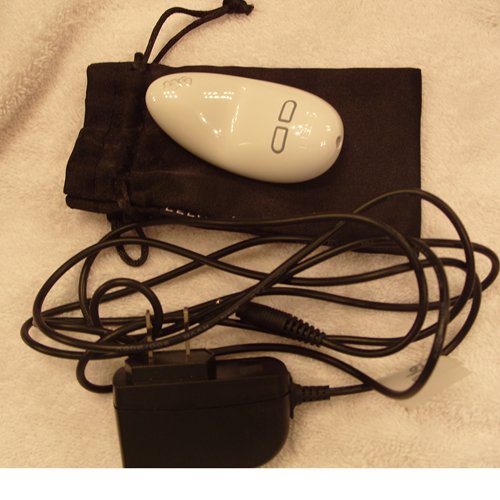 Experience
Care/Maintenance
Nea is not waterproof so don't go throwing her in the sink like I almost did. I guess since she is not insertable they didn't add the waterproof ability to her, I do wish she had it. So I wipe her down with a damp washcloth with antibacterial soap and water, or use Eden wipes or toy sprays that have been sprayed onto a washcloth. I value my toys and refuse to kill them by not paying attention. You can use any type of lube with her as mentioned before. Since she is so slick you only need a very small amount, she really doesn't have any drag but I have fond that a pea sized amount of lube on my clit really helps to carry the vibrations well. Nea is easy to store she can be thrown in the drawer. She comes with a great little pouch, you could even leave her lay on the night stand since she looks more like a computer accessory than a sex toy. I actually keep her in her bag in her box. She is very travel friendly, lock her and put her in the little bag or even in your pocket. I doubt that TSA would even have a clue!
Packaging
She comes in a really nice black box from Lelo. It has an outer box with Nea on it. She comes with the charger and a little black satiny bag. The bag even has the Lelo name tag on the side stitched in. He has warranty information and a book about how to use her. I have learned the hard way, when in doubt look at the danged instructions!!! She also comes with a sample pack of lube.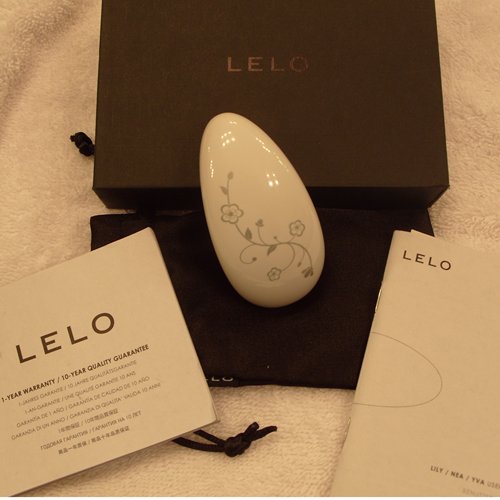 This content is the opinion of the submitting contributor and is not endorsed by EdenFantasys.com

Thank you for viewing
Nea
– clitoral stimulator review page!