It's All About Mi(Mi)
In a collection which includes dozens of vibrators, MiMi remains a favorite of mine for its strong vibrations, portability, and care-free cleaning thanks to being waterproof. I recommend this toy for anyone looking to upgrade or add to their clitoral vibrator collection!
Published:
Pros:
Rechargeable, Deep rumbly vibrations, Smooth surface
Cons:
Rigid, Hard-to-press controls
The JeJoue MiMi is a small oval-shaped rechargeable and waterproof clitoral vibrator which has 5 speeds of steady vibration as well as 5 different patterns. I can't really think of any situation where MiMi wouldn't fit in - unless you or your partner weren't born with a clitoris to use it on.
MiMi is made out of ABS plastic and coated in a silky smooth, body safe, phthalate & latex free silicone. While it is smooth and can glide against the skin to a certain extent, it does give a bit of drag so a little bit of water-based lube is never a bad idea. At only 3 inches long, 1.5 inches at the widest point, and weighing next to nothing, Mimi fits nicely into the palm of my hand, in my pocket, or anywhere else I'd like to put it (including vaginal insertion on occasion).
In my opinion, the simple oval shape makes MiMi feel slightly less ergonomic than toys with a curved design such as
Lelo Lily
,
Lelo Nea
and the
WeVibe Touch
. The difference isn't a huge one, but it does alter the way I hold the vibrator during use; instead of cupping it in my palm, I hold it with the narrow side against my palm with my index finger on the buttons.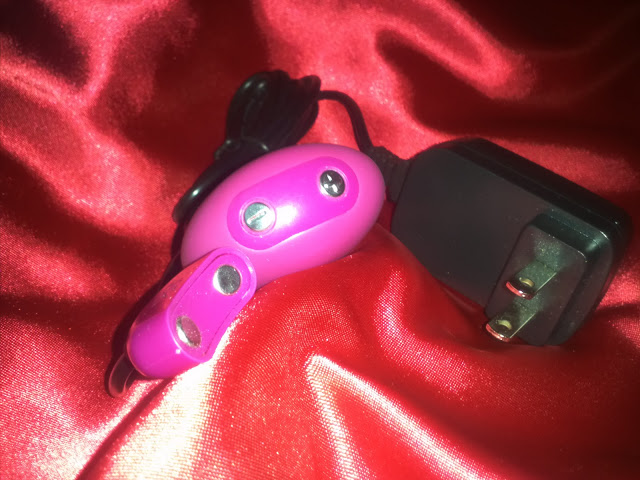 The controls, while fairly straight-forward, are the single feature which I don't love. The + and - buttons on the end double as the charging port which is fantastic for ensuring the toy remains completely waterproof but not so great for fumbling lubed-up fingers. During play MiMi often gets turned around in my hand and since it's impossible to tell which button is which without looking, pressing the wrong button isn't a rare event. The rigid buttons aren't exactly easy to press, and I feel MiMi could use improvement with softer, easier-to-press buttons.
To turn MiMi on, press and hold the + button for 2 seconds. To increase vibration intensity, click the + again. After the 5th steady vibration level, MiMi begins the first of 5 pulse patterns. To return to the previous level or pattern, click the - button. There is no need to cycle down through the functions to turn MiMi off, holding the - button for 2 seconds will turn the toy off. When you turn it back on, it will begin the cycle with the lowest vibration once again.
The 10 functions:
1. Low, rumbly but almost non-existant, steady vibration.
2. Low-Medium, steady vibration.
3. Medium, steady vibration.
4. Medium-High, steady vibration.
5. High, steady vibration.
6. Slow, long pulsations.
7. Fast, short pulsations.
8. Rollercoaster that rolls between low - high vibrations.
9. Fast, short, rolling vibrations.
10. Faster, stronger rolling vibrations.
Functions #9 and #10 remind me of a circular motion and are by far my favorite of the patterns. The deep rumbly vibrations are the strongest on the small end, not quite at the tip, and with the exception of the lowest setting are all quite strong. Considering the strength of the vibrations, MiMi is incredibly quiet no matter which of the 10 functions are being used. I would rate the noise level a little higher than an electric toothbrush but quieter than an electric shaver. To charge, place the charging dock directly over the magnetic buttons. The heart-shaped light will flash to let you know your MiMi is charging correctly and will remain lit once charging is complete.
The only way MiMi could be easier to clean would be if it cleaned itself. The waterproof design allows full submersion and a quick wipe down with some toy cleaner, wipe, or soap of your choice is all it really needs. If you would like to sanitize, a cloth moistened with rubbing alcohol or bleach will do the trick. Please do not try boiling or cleaning your MiMi in the dishwasher since it could damage the motor. Water based lubricants are your best option when it comes to play time, since silicone based lube has the potential chance to damage silicone toys.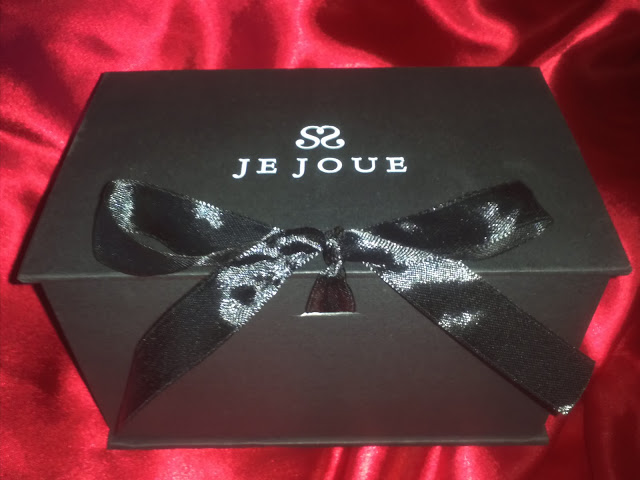 I keep my MiMi stored in a small zippered pouch/coin purse, but the packaging is also an excellent choice for storage. The black box hinges open and features a plastic tray which MiMi rests in. Underneath the tray, there is space to store the charger and manual. The box itself has an elegant design that could easily pass as a gift or trinket box on your nightstand as long as no one recognizes the JeJoue brand which is printed along with their logo in white lettering on the top.
Experience
When I play with MiMi, I usually start off with the 2nd or third vibration speed and cycle through the entire set of vibrations at least once. I do this more for the sake of prolonging my orgasm and will usually return to steady speed #4 or #5 for the big finish. I bring this vibrator with me everywhere and especially appreciate that it doesn't cling onto a bunch of lint and is very easy clean.
This content is the opinion of the submitting contributor and is not endorsed by EdenFantasys.com

Thank you for viewing
MiMi
– discreet massager review page!