Nuclear Kumquat!
Almost everything about this exerciser is fantastic. Great size, shape, and colors, but the removal loop is simply too long. Even with that flaw, I still recommend it.
Published:
Pros:
Good size and weight
Color selection
Silicone
Cons:
Loop is too long
I've begun to have a serious love of Kegel/vaginal balls, and I can honestly hold my hand up and say that that it has
nothing
to do with
50 Shades of Grey
! Really, at the time of this review, I haven't read it. My love of them is purely for themselves, and Fun Factory's Teneo Uno is no exception.
The Uno comes in packaging that is rather intriguing and fun. In the front of the silver and red box, you see through a window to the clear plastic clamshell with the Uno inside it. If you flip the box over, there is a magnetic flap that when opened, reveals additional information. It's clever packaging while retaining some class and without looking like it's trying too hard.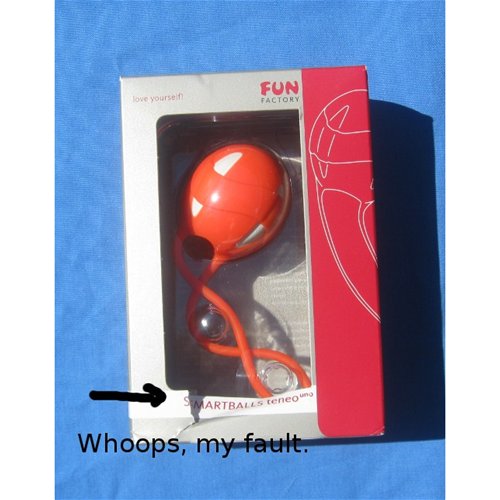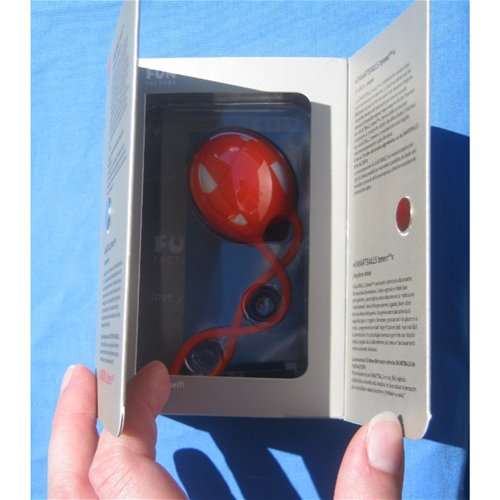 The Uno itself...Oh, I am just in love with it. The size is just fantastic at 4.75 inches in circumference (by my measurements), and weighs in at .4lbs. This, for me, is the absolute perfect size and weight for two reasons. First, it is large enough that it sits nicely against my vaginal walls, and I don't have to struggle to keep it in (and therefore worry about it falling out at a bad time). Second, though it is large, it is not
huge
, so I still have to work my Kegels to keep it in place. There is a small second ball inside of the the Uno, and that rolling around makes your muscles think you are about to drop something, and therefore work to keep the Uno in place. Exercise without exhaustion!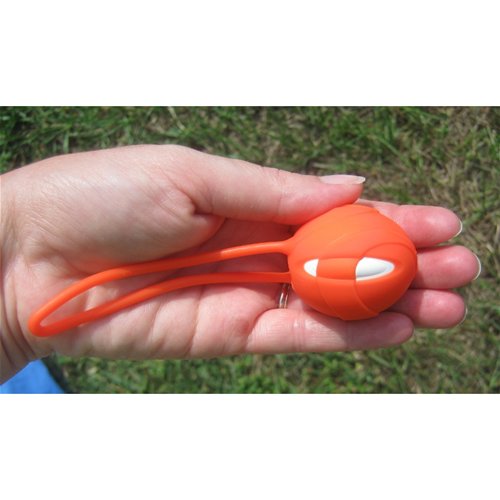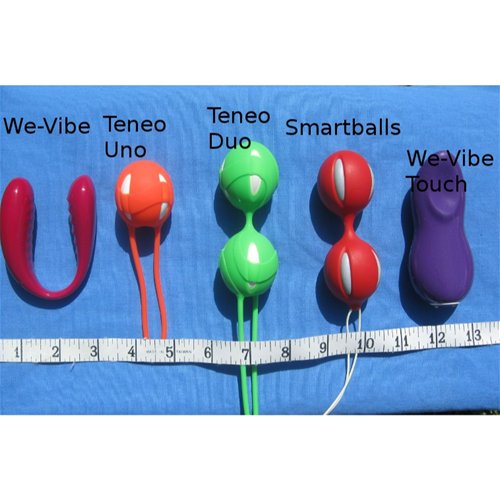 To use, all you need to do is pop the Uno into your vagina and go about your business. I need to point out, though, that Fun Factory says you should not use the Uno anally, obviously, since there is no flared base. Fun Factory also wishes you to know that you should not use it in your nose or in your ear. I'm not kidding. Look photo from the side of the box: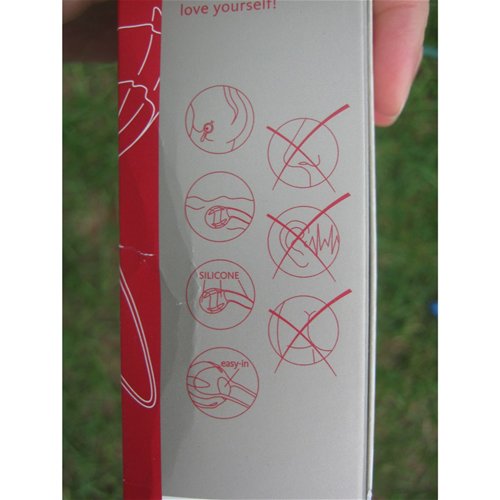 Uno is waterproof (duh, a Kegel ball needs to be), and can be cleaned with just soap and water. I like to use a clean toothbrush to make sure it is really clean around the wavy designs that circle it. Lubrication is a good idea, but since Uno is silicone, remember to use water based lubricants only and keep it away from other silicone toys.
The base of the Uno is unlike Fun Factory's previous Kegel balls. Instead of there being a nub, there is an indent that is supposed to be a finger rest for easier insertion. Honestly, I don't find it any easier, but I do love how there is no nub to pinch me like on the original Smartballs!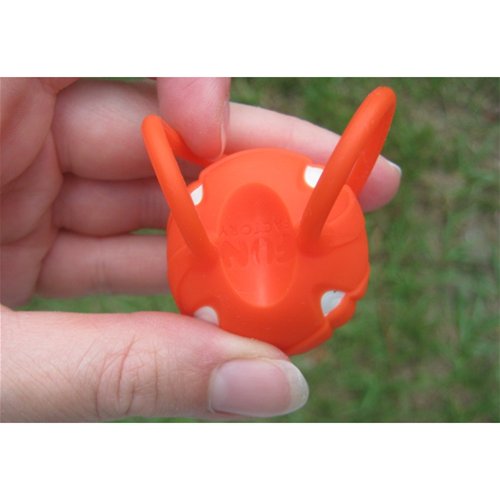 Underneath the finger indentation is the removal loop, and this is where Teneo Uno lost a whole star for me. See, I love, love, LOVE, the Uno, but that loop, oh, that LOOP! Something must be done about it. It's too dang long! It sticks out 3.5 inches beyond the end of the Uno. When I wear it, it sticks down between my labia and that is all kinds of annoying! It hangs way too close to where my urethra is, and I don't like anything to come in contact with that area. Shorten the loop...a lot...and it will get 5-stars from me.
Uno comes in many different colors, which will come as a relief to anyone who, like me, are so very tired of only being able to choose toys that are red, pink, or purple. I chose orange, and it's really quite a florescent color. If the orange Big Boss is like a
radioactive pumpkin
, then the orange Uno is like a nuclear kumquat with white freckles. In addition to the great color selection, there are gentle waves that circle the Uno, but don't really add any extra stimulation, at least not for me.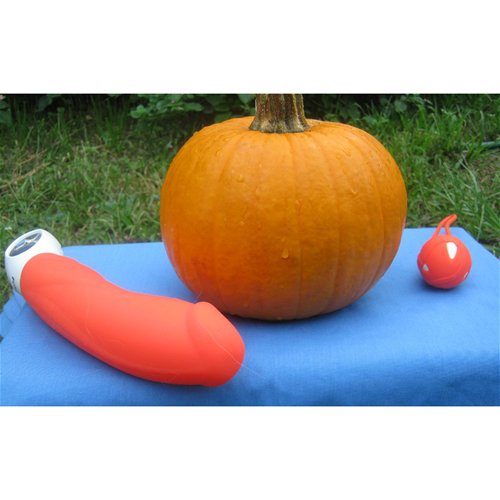 There is one more thing I feel I just have to say about the Uno. Wearing it will probably not give you an orgasm. It will for some people, but I wouldn't expect it. I've seen too many people get some sort of vaginal exercisers and then complain that they didn't get hot from them. For the love of all things, that is NOT what they are for. They are exercisers. Treat them as that, and you'll be very happy.
I find that using Smartballs in general (Uno, Duo, and the original Smartballs) all increase my Kegel muscle strength and give me stronger orgasms. It is nice to be able to choose between the different styles and colors depending on my mood!
Follow-up commentary
7 months after original review
The Uno remains one of my favorite Kegel exercisers. It's a great size for me, being neither so large that it stays in only because of girth, nor so small that it's very difficult to keep in place. Since it's only one ball instead of two, it's fits vertically very well. And...ok, I'll admit that it's a little shallow...COLORS! I love color choices and have extra respect for companies that provide a variety to choose from.
This product was provided at a discounted price in exchange for an unbiased review. This review is in compliance with the FTC guidelines.

Thank you for viewing
Smartballs Teneo uno
– exerciser for vaginal muscles review page!