Massage me baby!
This is the best non-vibrating massager that we own. It is great for relieving tension from our bodies and allows my husband and I the opportunity to be within close contact of each other.
Published:
Pros:
Great Massager
Cons:
Cold to the touch if not warmed up.
Use
The Contour M is a ceramic massage stone best suited for giving or receiving massages. According to the included pamphlet, The Contour M is designed for versatility and is great for application across the whole body including back and neck.
You can use the massage stone in a variety of ways. You can use the smoother end for broader, shallower contact with the body. You can use all four points for a more concentrated, multi-point stimulation of the muscles. You can use an individual point for deep stimulation of the muscles. The Contour M can be combined with the Contour I and create a varying massage as well, but the Contour I is no longer stocked here.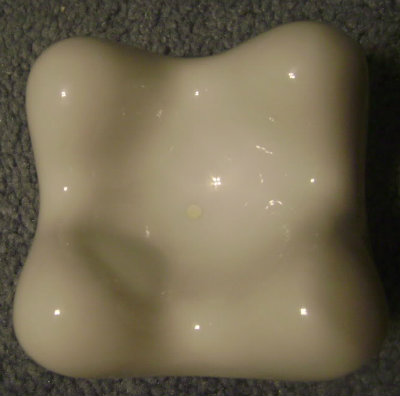 You can use the massage stone for temperature play as well. It comes to you cold, but you can submerge it in warm water and the massage stone will heat up. My husband hates the cold and it makes him jump everytime I use it on him. You can also use warm massage oil for a relaxing massage. Heat encourages circulation. If you want it cool, you can put it in the refrigerator or place it in cold water. The cold refreshes the body.
Safety Precautions
When using the massage stone, pay close attention to the amount of pressure being applied. Do not use and immediately discard if it is cracked, broken, or chipped. Do not heat in the microwave, stove, or fire. If using heat, test the temperature carefully before applying to the body. Do not massage on the stomach if you are pregnant. Do not use on any swollen or inflamed areas or broken skin. Do not massage a specific area for more than 15 minutes at a time. Do not massage near the base of the skull. Avoid contact with the eyes. Do not use on areas with poor circulation.
Material
It is made of double-fired porcelain and is considered to be biocompatible, durable, and easy to clean. It has not smell or taste. It is a hard massage stone with no give to it at all. It is somewhat heavy, but doesn't make my hand tired while using it. Ceramic is considered to be a food-grade material that is hypoallergenic, latex free, non-porous, and phthalates free.
Size
Each point is a difference of 2 1/2" apart with a 4 1/2" circle in the middle. The entire massage stone measures 8" around.
Care
After use, hand wash the massage stone with mild dish detergent, rinse in warm water, and hand dry with a soft towel. It can be bleached if you wish.
It fits comfortably in the palm of my hand.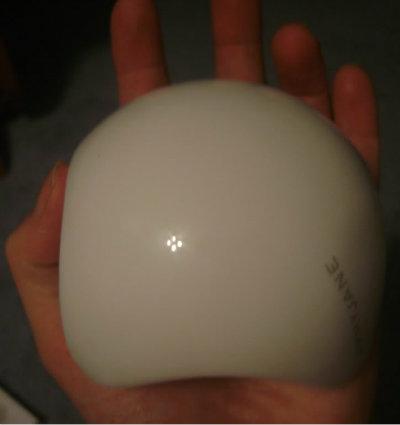 Packaging
It comes in a white box with a silver band going around it. The inside is pink. The top mentions its a versatile design enabling techniques ranging from broad, sweeping strokes, light multi-point sensations to more focused attention.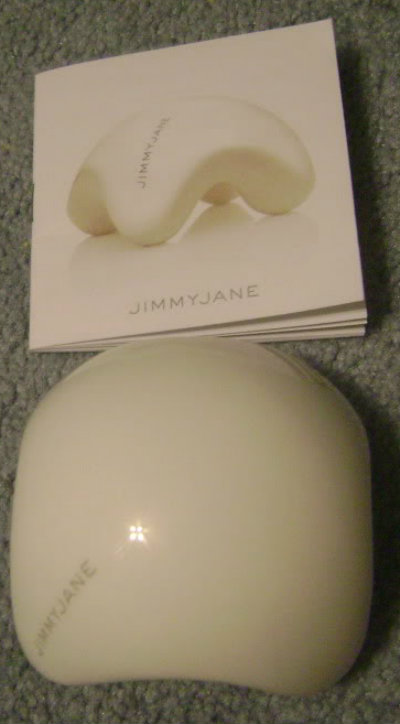 Experience
I received this at Christmas from
Wetone123
and it has been a wonderful addition to our massage ever since. My husband has back issues so I'm always on the lookout for items that we both can use for massages. It glides smoothly over the skin especially when compared with Dona's Acai Massage Oil. It can be used with the points down on the body or the smooth side to the body. We do not have any complaints with this massage stone at all. I just wish I had purchased the Contour I before it was discontinued here.
This content is the opinion of the submitting contributor and is not endorsed by EdenFantasys.com

Thank you for viewing
Contour M
– massager review page!