Here's where you can find out what hit our virtual shelves this week!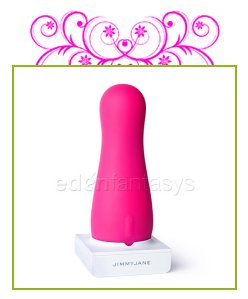 One of the neatest vibrators that we released this week is the
Form 4
! Yes, not only can you own the Form 2, Form 3, or Form 6, but now you can also purchase the Form 4! This interestingly shaped vibrator is made of silicone, like the other Form vibrators in the series, and it also charges through a charging base which it also shares with the rest of the series.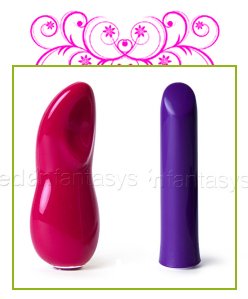 What other amazing toys are we bringing into the store this week? The
We-Vibe Touch
and the
We-Vibe Tango
are now both available for purchase! Both are rechargeable, small plastic vibrators intended to fit perfectly between bodies during sex. The packaging is completely recyclable, and the vibrators are waterproof as well and come in beautiful colors. Not only that, but We-Vibe's new line is pretty powerful, too!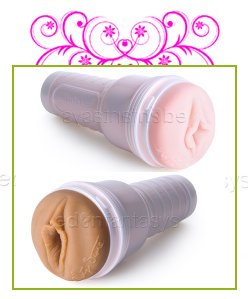 We have new
Fleshlight
toys that came out this week as well!
Fleshlight Girls Misty Stone
and
Fleshlight Girls Tori Black
are both now available for purchase! Misty Stone has starred in one of our Porn Club flicks, "The Flintstones: A XXX Parody". Tori Black has one the 2010 and 2011 AVN Female Performer of the Year awards. Both Fleshlights feature the Lotus texture which is one of the most realistic-feeling textures that Fleshlight makes.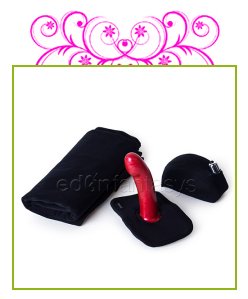 Another neat thing that we released this week is the
5-Piece Vibrating Position Pillowcase with Dildo Set
. Whew! That's a mouthful, but really, the entire product is a handful as well! Look at everything you get: a pillowcase, a silicone dildo, a holding station for the dildo, and a small bump'n'grind pillow that attaches to the pillow. The only thing you're missing is the pillow for a fun time! How neat is that?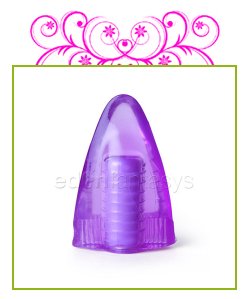 What a neat little vibrator! This week, the
Vibrating Tongue Ring
became available for purchase! This little vibrator, made from TPR silicone, fits right onto your tongue to make it easier to add extra stimulation during a blowjob. Being versatile, this little guy also can fit onto your finger for finger usage as well. Batteries are included, and it's waterproof, too!

We have some new Wet Lubricants available on EdenFantasys as well now! In case lubricant is what you need, we now have the
Wet Body Glide
in watermelon, the
Intimo Shave Cream
, the
Wet Ecstasy
, and two new flavors of the
Wet Gellee
for use!

Along with all of these amazing items, we also have A LOT of other items that became available this week too:
Sasha Gray Billy Glass Wand
,
Si-x type F Blowjob Imitator
,
Shower Dildo and Suction Cup Kit
,
D-Ring and Leather Slapper
,
Ouch Impressions Paddle
,
Star Impressions Paddle
,
Fur-Lined Paddle
,
Door Jam Sex Sling
,
Vibrating Egg 10-Speed Remote Controlled Egg
,
Liberator Pulse
in tan and leopard,
Sex in the Shower Shaving Mirror with Suction Cup
,
Paint Brush Whip
, and the
Bondage Bar
.

California Exotics
, while you can't purchase these items, did announce that these items are coming up soon to EdenFantasys! Look at all these neat, new products:
Universal Tube Cleaner
,
Extreme Pure Gold Cuffs
,
Smackers Big Kisser Paddle
,
Smackers Triple Kisser Paddle
,
Slender G 5 Function
,
Slender Slim 5 Function
,
Silicone Support Rings
,
Extreme Pure Gold Blindfold and G-String
,
Extreme Pure Gold Eye Mask and Whip
,
Luxe Replenish
,
Luxe Rejuvenate
,
Luxe Renew
, and a
bunch of new lingerie
.

Pipedream
also is giving us new products this week! From them, you can look forward to the
Fuck Me Silly 2 Doll
,
Fantasy Web Bed Restraint System
, and the
Shock Therapy Replacement Pads
.
Looks of great products, right?
Which ones of these products are you most excited for?