Lost my Mind in Puerto Rico
This movie will leave you bored and ready to take a nap. This movie will not get you aroused, just a warning, not even bored lonely guys will get aroused from this porn. You have been warned. Take caution not to show this to your girlfriend/boyfriend if you are planning on having sex with them.
Published:
Pros:
One good scene
Hot Actors/Actresses
Cons:
Boring, Long, Drunkenness, Vanilla Sex
Honestly, I had heard this was a horrible movie before writing this, but I did sit down and watch it. A group of friends and I sat down all in my living room and put this porn on. Sadly, we all were lost doing other things about 15 minutes into this. The most boring porn I've ever seen. There was more talk and chatter than actual good sex scenes.
Normal DVD length of 2 hours, and 1 disc Collector's set. The actors are most average at what they do, if not more poor than average to me. There were too many average sex scenes. This is more of Girls Gone Wild mixed with MTV's Real World/Road Rules. Most of the characters ended up wearing shoes during a lot of the scenes. Shoes on during sex really turns me off. Some of the shoes were even hiking boots.
There were only three different guys in all the scenes. Two of them were in almost all the scenes. One of the actors was only in one scene. One of the actors, which was Jack, whom if you ever watch the news about him, he's now in jail. So, this really turns me off more. There were 4 different women. Only one of them was in one scene. One of the longest scenes was Jack and Casey in the sand. They end up covered in sand doing way too many positions. This scene is the longest, and easily distractable. I know that I ended up not watching all of it.
Casey Parker is cute in this, but definitely not the star like they said. Her scene, along with the others, were scenes you can find on any average porn site. I would definitely not pay money for this DVD. There were sex scenes in a van where both girls were drunk. One girl just sat there drunk with her breast hanging out. The other girl kept telling the guy no, but ended up getting fucked doggy style in the van.
The best scene in the movie is the last one. They should have had this scene as the first scene in the movie if they wanted to keep people watching more. This was the only scene that had any guys doing oral on a girl. The best stars are Reena and Justin at the end. They should have had more scenes with this couple. The DVD might have been better. Most of the girls do sloppy oral on the guy, and that's about it. Most of the sex in this was missionary or the guy basically controlling everything. I mean the actors were pretty nice to look at, but most of the good things in this movie stops there.
This DVD really had no main plot to it. More of, we're going to have sex in all sorts of places, doing crazy things, but then have missionary sex, sort of movies. If there had been more of a plot to this, maybe it would have rated better on my scale.
I definitely won't be watching this one again and even my friends who watched it with me definitely found it a turn off instead of a turn on. They all said they would never watch it again either. This was one of those DVD's that either found the trash or one of those guys who collect old bad porn from the 60's and 70's.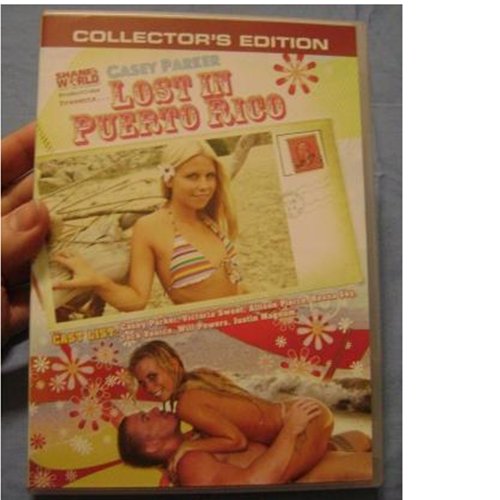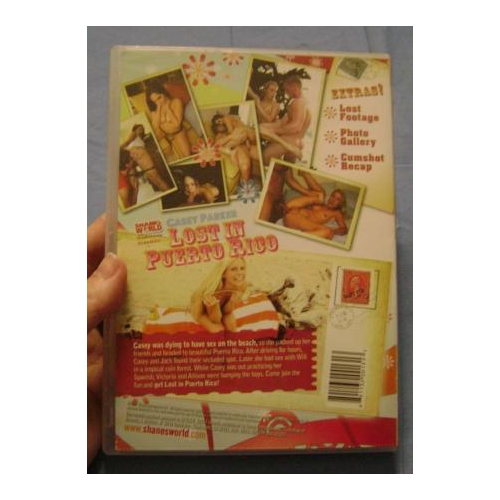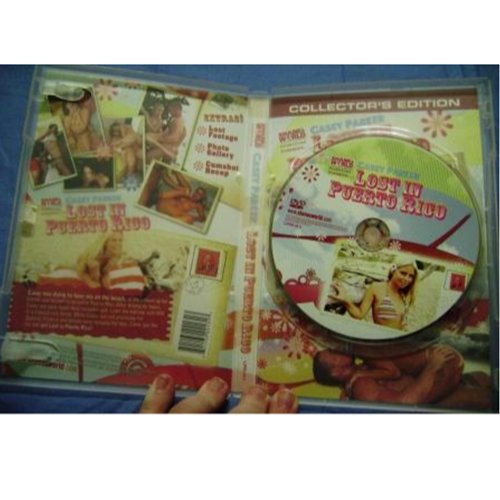 Experience
This DVD now has sat on the shelf and hasn't been touched again. I couldn't even get my friends to take this off my hands. This will probably be finding the trash can once I'm done.
Follow-up commentary
5 months after original review
I tried to watch this a second time and fell asleep. I figured I just wasn't going to enjoy this movie. I tried to give it away to a few friends, but none of them wanted it. This sadly ended up in my garbage. Sad waste of a DVD.
This product was provided free of charge to the reviewer. This review is in compliance with the FTC guidelines.

Thank you for viewing
Casey Parker Lost in Puerto Rico
review page!