Have you seen what hit our virtual shelves this week? There's quite a bit of a selection in different, new products to look at and add to your wishlist!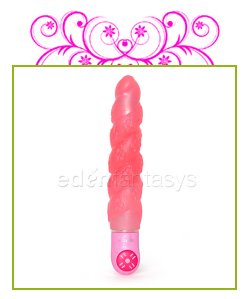 First up, we have the
Petite Flowers Swirl Hibiscus
. This traditional vibrator is produced by Doc Johnson, and if you look closely on the pictures, you can see that there are actually little flowers printed on the shaft of the vibrator. What an interesting looking texture, right? This waterproof vibrator also features a unique vibration control dial.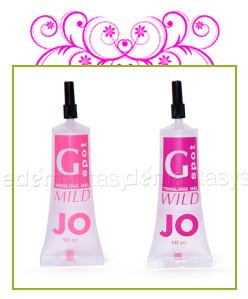 System JO has been on a roll lately, and we now have the System JO G-spot Tingling Gel in both
mild
and
wild
. This gel stimulates and heightens pleasure while being body-safe and safe for use with latex barrier methods as well. The "mild" formula is much less intense while the "wild" formula is for those who think they need a more intense formula.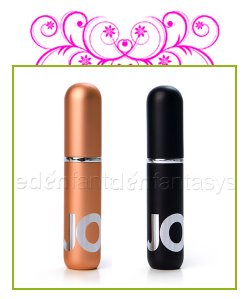 We also now carry the System JO Pheromone Spray for both
men
and
women
. This spray comes in a little, gender-colored bottle that is aroma and scent-free, but works with your body's natural aroma to use your pheromones to attract the others.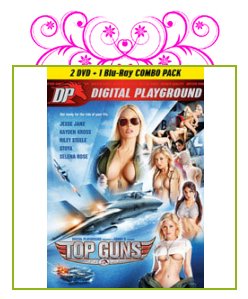 Did you see that Digital Playground announced that "Top Guns" was coming out soon? A lot of you were very excited for its release, and I'm happy to tell you that we're now carrying the
Top Guns
movie which features Jesse Jane, Riley Steel, Kayden Kross, and Stoya as they get into a flight battle with the hardest fly boys to prove that they're better. The
trailer
makes everything look very exciting.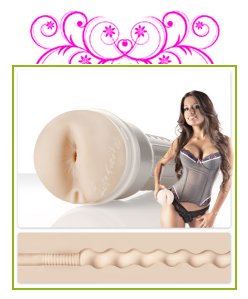 Looking for a new Fleshlight? Well,
Fleshlight Girls Lupe Fuentes Forbidden
is here to help. The inner texture features a slight wave while the outer design is the realistic design from Lupe Fuentes. Like all Fleshlights, it comes in a collector's tin with a photo of Lupe Fuentes as well.
We released a ton of other products as well. First off, we released a ton of new lubricants and other System JO products to keep your sex life slick and sexy. There's the
System JO Prolonger Spray
, the
System JO Anti-Bacterial Toy Cleaner
,
System JO Personal Feminine Spray
,
System JO H2O Cool Anal lubricant
,
System JO for Women Premium Lubricant
,
System JO H2O for Women Personal Lubricant
,
System JO for Women Body Shaving Gel
, and
System JO Hybrid Personal Lubricant
.
We even released some other neat-looking sex toys as well:
Wanachi Maxi vibrator
,
Basix Dong with Suction Cup dildo
, and the
Basix Jelly Egg vibrator
.
Have you seen some of the new releases that Eden companies have announced? These items aren't available for purchase yet, but they can live on your wishlist until they come available soon.

Sportsheets
is giving us quite a few new things to be excited about! Their new bondage items include the
Do Not Disturb Kit
, the
Leather Blindfold
, the
Deluxe Door Jam Cuffs
, the
Leather Leash and Collar
, and the
4 in 1 Handgrip Restraint Kit
. The non-bondage items include a
Vibrating Mesh Sponge
and a
Rouge Latex Whip
.

Liberator
uploaded some of their upcoming products as well. I know you guys are excited. There's the
Liberator Axis Hitachi
, the
Liberator Flip Ramp
, and the
Liberator Bon Bon
.

Pipedream
wants to make you shiver in pleasure with some of their new items! We'll be carrying two new Icicles toys: the
Number 4
and the
Number 16
. Along with that, we'll be carrying their
Moist Anal Lube
soon as well.

Doc Johnson
is giving us three new toys to look forward to as well. If glass is one of your favorite materials, these three releases should leave you nice and happy. They're releasing the
Reflections Wonder
, the
Sasha Grey Signature Swell
, and the
Sashe Grey Signature Plug (Medium)
.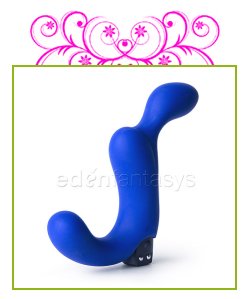 Last but not least,
Fun Factory
is releasing a new, sexy male prostate toy called the "Duke". It's one of the few rechargeable male prostate toys out there, so check out
Duke
and add it to your wishlist!
Well, that's a lot of great, new toys coming to EdenFantasys! [underline|Which ones of these products you ca