Diary of a Sex Surrogate: The Devirginizer
February 22, 2010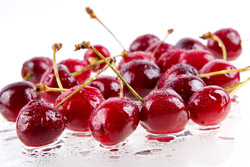 Not every woman in their late 30s can say they devirginized four men in one year. I can. Over the course of several months, I spent intimate time with four adult male virgins, from 24 to 38 years of age. Two had overwhelmingly positive outcomes, and two did not.
The Good
As a sex surrogate and sexplorer, I have a philosophy when it comes to people, places and things: Leave them better than you found them. That is always my goal. When I'm in bed with someone, I want them to feel amazing and very special. Despite my best intentions, however, it doesn't always work out that way.

Virgin #1 was a 38-year-old man with a dismal track record in the bedroom. He went to bars to "pick up chicks," but would shut down as soon as he got them home. He'd give them oral sex, all the while sweating bullets as he feared letting them down, which in his mind, he did. He counted on alcohol to cloud the evening, mumbling about "whiskey dick" as he sheepishly showed them the door. Finally, he decided enough was enough, and he sought professional help.

I spent a couple hours talking with him about his issues, which was one key to solving them. Having it all out in the open was a relief to him—it was good to be on the same page instead of hiding his insecurities like porn under the mattress.

We then spent a couple hours in a very open and honest setting—he felt safe and understood by me, which was such a contrast to his past experiences. He was getting to the point where he was feeling like women were adversaries, to be feared.

He had successful intercourse with me for the very first time. He was amazed—it felt so right and spectacular. "I can't believe I'm doing it!" he kept muttering incredulously in my ear as he pushed awkwardly in and out of me.

The sessions he had with me were a breakthrough with him. He found that women are not scary creatures, and went out into the dating world with newfound confidence.

Virgin #2 was a charming 25-year-old with a perfectly charismatic personality. He was pursuing a career in politics, and wanted to be sure the time he spent with me remained under wraps, as he was very conscious of the potential for future scandals.

#2 had never kissed a girl. I was his first on all fronts—first kiss, first oral, first everything. He was so sweet, I asked him how this came to be, and he told me it was due to lack of opportunity, but that he had his eye on a special girl, and wanted to make sure he would be prepared for courtship.

It's a good thing he went this route, as he was a terrible kisser. I patiently showed him how to relax his mouth and take his time. He went down on me and remarked, "I've always heard a woman tastes like fish, but that's not true at all! You taste wonderful!" He completely freaked when I put my mouth on his penis, saying, "Okay, I've always heard a blowjob feels incredible, and that is absolutely true!" The cutest moment was when he got on top of me and started having sex with me.

"I had NO IDEA how much work sex is!" he huffed and puffed. He used pelvic muscles he never realized he had! It felt so great, TOO great; it took him forever to orgasm. He finally resorted to a more familiar method—masturbation as I quietly lay next to him.

Luckily, he started dating the girl of his dreams a month after our session, and he couldn't thank me enough for giving him a great head start.
Continue Reading "Diary of a Sex Surrogate: The Devirginizer"