They Handle the Position Quite Nicely.
Though this movie definitely has its girly-ness, I would recommend it to anyone, regardless of gender. Not all of the sex is great, but it is a really well done film and worth watching, even without the sex. All the acting is spot on, and the cinematography is excellent.
Published:
Pros:
Great quality, cinematography, plot, some good sex and good chemistry
Cons:
Some boring sex, some unattractive actors, no toys used
The Interns is a porn from New Sensations' Sappho Series, directed by Chloe Sampson and Eddie Powell. It features an all female cast, so all the sex scenes are between women. Anyone could watch and enjoy this DVD, though I do believe it is geared more toward a female audience, considering all the fashion and girly music throughout the movie. It is very well done, with a great soundtrack, fantastic cinematography, a solid plot, and good acting from everyone in the movie. Some of the sex is a little less than exciting, but some of it is definitely worth watching, and even without the sex this a pretty entertaining flick.
Plot
Samantha Ryan is an intern at Haute Couture magazine, and she will do anything to get to the top, including having sex with anyone she can use to get there. Other interns, models, and photographers have the same goal in mind, and they all scheme and manipulate to get what they want. Julia Ann plays the bitchy boss everyone is trying to please. Will she help Samantha, or will she be fooled by Ruth (Zoe Britton), an intern competing for Samantha's promotion? Well, I don't want to spoil it for you, so you'll just have to watch it! It's really an entertaining movie, so I suggest you do.
Cast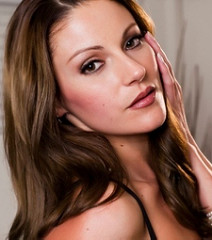 Samantha Ryan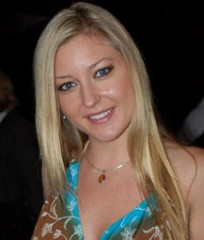 Avy Scott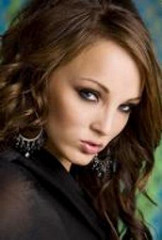 Charlie Laine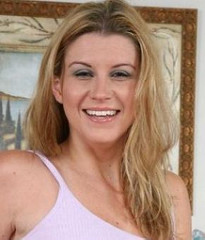 Sara Stone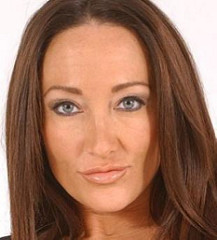 Michelle Lay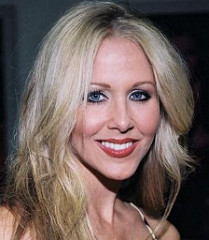 Julia Ann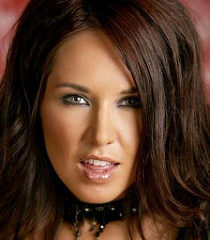 Zoe Britton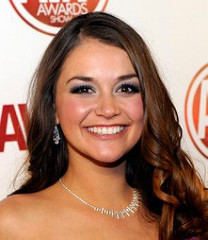 Allie Haze
Sex Scenes
Scene 1
: Samantha Ryan and Avy Scott -- Samantha seduces Avy, a designer, and they have sex on a couch. This was my favorite scene of the movie. The acting is phenomenal, and they keep the sex interesting and believable the whole time. They have great chemistry, and I wouldn't be surprised if one or both of them actually had an orgasm! I know, a woman not faking an orgasm in porn is crazy, but I'm sure it happens. The lighting and sound in this scene were awesome, too.
There is a lot of kissing, grinding, scissoring, oral, and 69, and what appear to be a lot of orgasms.
Scene 2
: Charlie Laine, Sara Stone, and Michelle Lay -- Michelle is a pervy photographer who can't keep her hands off her models. Model Charlie gives in when she realizes it's the only way to get her picture on the cover of Haute Couture magazine. This scene was way too long and not too interesting. The acting was good beforehand (and I really liked the music), but once the sex started, I wasn't convinced. It probably doesn't help that I don't find any of the actors here attractive, and that Michelle and Charlie look like they could be mother and daughter, which is damn creepy. Seriously, they have the same face. Mainly, though, I didn't see much chemistry and it was too long.
This scene includes plenty of kissing, fingering, oral, grinding, and scissoring.
Scene 3
: Julia Ann and Samantha Ryan -- Julia Ann thinks her husband is cheating on her, so she wants Samantha to teach her to be sexy. Samantha instructs Julia Ann to try on some lingerie, and then to try being dominant, which she does a little bit (telling Samantha firmly to sit down and take off her shirt). They have sex on the couch in Julia Ann's office. This was a decent scene, but not too memorable. As with the rest of the movie, the acting was good, but the sex was pretty run-of-the-mill.
This involves kissing, oral, fingering, grinding, and scissoring.
Scene 4
: Zoe Britton and Allie Haze -- Zoe Britton is feeling triumphant over something she had Allie's help with, so they have sex to celebrate. This scene was just okay, too, but it was a little more interesting than some of the others. Zoe pours champagne on Allie and licks it off. Allie does the same to Zoe. They do this several times before Zoe tells Allie to get on her knees and rub her feet. She then has her put her foot in her mouth, and Zoe pours champagne down her leg so Allie can drink it. This wasn't really my thing, but it was interesting.
This scene has the ladies licking champagne off each other throughout, plus some oral, grinding, fingering, scissoring, and foot sucking.
Scene 5
: Julia Ann and Zoe Britton -- Zoe wants to know just how Julia Ann made Samantha scream through the office walls earlier, and Julia obliges. This scene was pretty good. Zoe is fairly dominant, and they both seem to enjoy themselves. They smile and laugh a lot throughout the scene and have decent chemistry. Again, it wasn't all that memorable, but it was worth watching.
This last scene includes kissing, oral, grinding, and fingering.
Experience
(continued from above)

After the last sex scene, the story wraps up and the credits roll. I won't give away the ending in case some people don't want spoilers, but I will say that it appears to be setting the movie up for a sequel, as the ending leaves some questions unanswered.

DVD Features

This DVD comes in a regular DVD case, which shows Samantha Ryan and Julia Ann half naked and kissing on the front. The back shows some screenshots of scenes from the movie, a brief description of the plot, and some contact information for the New Sensations. It's not discreet at all, so be sure to keep this one hidden.

Special features include a bonus scene from "Ashlynn Brooke's Lesbian Fantasies," which is actually a pretty good scene. The women (Franziska Facella and Ashlynne Brooke) actually use toys on each other! The DVD also has an option called "Dialogue," which plays The Interns without the sex scenes. This would be great for anyone who wants to show this movie off to not so porn inclined friends. The DVD includes a photo gallery, trailers for other New Sensations films, full motion menus, Dolby Digital sound, and no regional coding.

The Verdict

I really like this film! I was surprised, as all the lesbian porn I've seen before was pretty boring and just not my thing, but this was pretty good. Sure, there is some boring sex, and there are some actors I'm not that attracted to. I definitely would have liked to see some toys used, but that's a minor complaint. All in all it was worth watching. The quality of this movie is fantastic, from the movie quality opening credits to the great music and acting. Though it is a little girly plot-wise, I would recommend it to anyone, regardless of gender.
This product was provided free of charge to the reviewer. This review is in compliance with the FTC guidelines.

Thank you for viewing
The Interns
review page!