Sex and Disability
Sex Guides and Tips
Further reading

Western Journal of Medicine. Retrieved September 30, 2007 from
http://www.pubmedcentral.
nih.gov/articlerender.fcgi?
artid=1071584

Further reading

International Professional Sex Surrogates Association. Retrieved September 20, 2007 from
http://www.surrogatetherapy.org/

People who have physical and mental disabilities in our society are very rarely viewed as sexual beings. After paralyzing accidents in which patients lose the use of their lower body, they have been told by doctors, "Why are you concerned about sex? You should be glad to just be alive!" Up until somewhat recently, eugenics movements in the United States sterilized handicapped patients to avoid having to deal with their sexuality

. This was not only an unethical practice, but one that also did not contribute an actual solution to the problem at hand; all people, including those who are differently-abled, are sexual beings. Losing the use of body parts, or having a cognitive disability does not make a person any less likely to have sexual wants, needs, and desires. Some people may live their lives in frustration, others might turn to sex surrogates

, and yet others will find a multitude of ways to live happy and healthy sexual lives.
People with disabilities may even have trouble seeing themselves as sexual, wondering if others (their partners included) really find them attractive, especially if their disability makes their body look different than society's normal standard of beauty. With social pressure, physical issues, and personal frustrations all working against them in some way, it's easy to see that those who are differently-abled may find it hard to become sexually active. Here are some general tips, ideas, and pieces of information if you, a partner, or a friend may have an impairment that challenges their view of sexuality as society defines it.
This piece will focus specifically on physical differences; I am neither a psychiatrist nor a medical doctor and do not wish to provide medically inaccurate information regarding cognitive impairments. However, it is important to think about our fellow humans who are certainly sexual beings, and have no sexual release, as they have cognitive disabilities. They are in situations that do not allow them to be sexually active in anyway, whether through masturbation, or with a partner. Imagine being in similar circumstance and the frustration you would face on a regular basis.
A very important thing to think about when discussing sex and disability is our definition of sex. While this is changing, many people in our society think of sex as penis-in-vagina intercourse. When thinking "outside the box," they may venture to label penis-in-anus intercourse, dildo-in-vagina intercourse, and even dildo-in-anus intercourse as "sex." However, sex can be defined as so much more than just putting a long thing into a receptive hole. Oral stimulation (cunnilingus or fellatio) on either a penis or vulva can feel just heavenly, as can manual stimulation (hand jobs/fingering) of the same areas. Some people really enjoy analingus; oral stimulation of the anus.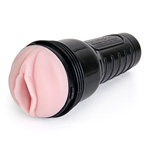 Fleshlight® lady original
This is still looking at sex in a very small box. If a man does not have the use of his arms and wants to masturbate, placing a masturbator such as the Fleshlight between a mattress and a bedspring makes for perfect thrusting. A woman with the same issue can use a strap-on vibrator, or even just have a lover tuck it into her underwear. If a man is having trouble getting erections, he can please his partner with vibrators, dildos, masturbators, or a variety of other sex toys. Again, sex does not have to involve an erect penis.
| | | |
| --- | --- | --- |
| My first butterfly vibrator | Remote control tiger panty | Panty pal |
Further reading

Cool Nurse. Nipple Orgasms. Retrieved September 30, 2007 from
http://www.coolnurse.com/
masturbation_howto.htm

Further reading

Komisaruk, B., Beyer-Florese, C. and Whipple, B. 2006. The Science Of Orgasm The John Hopkins University Press: Baltimore.

Interestingly enough, there are orgasms that are not genitally based, such as nipple orgasms

. Yes, that's right; some people (both men and women) can orgasm solely from having their nipples stimulated. But that's not all folks! Science has found that although a person may be paralyzed below the waist, the vagus nerve is not completely paralyzed and can sometimes provide sexual sensations. Some people of both sexes are actually able to not only enjoy sexual stimulation, but even have orgasms after being paralyzed

. There is currently a ton of research going on involving sexuality in people who have spinal injuries. After a paralyzing incident, some people have discovered things never before seen as sexual, such as stroking of the arm, to be almost (and sometimes actually!) orgasm inducing. It's all in your own personal definition of sex.
Further reading

University of Washing Medicine. Using Joints Wisely. January 2005. Retrieved November 1, 2007 from
http://www.orthop.washington.
edu/uw/livingwith/tabID__3370/
ItemID__113/PageID__176/
Articles/Default.aspx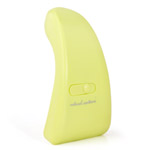 Superb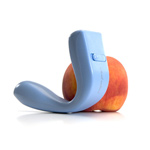 Ultime™
What about people who have different types of disabilities? Not all disabilities are visible, and not all people have partner sex. Some people who have arthritis or other muscular-skeletal pain may have trouble using their hands to provide the stimulation and friction they want during masturbation. They may have similar difficulty holding traditional sex toys for masturbatory purposes. In fact, holding objects tightly can even harm affected joints

. A few sex toy companies make products that take these needs into consideration and have created items with wider, easier to hold bases. One such company, Natural Contours, has two types of disability friendly toys. The first type is exemplified by the Superbe, and has a large, easy to hold handle which doesn't require a tight grip. The second type of product is hands-free, a great feature of the Ultime; which, once inserted, does not require the hands.
Communication is incredibly important in all types of sexual interaction, but is even more important if either partner has any type of disability. They may be willing to give something new a try, but both (or more!) people need to be will to take a pause or stop if a form of play is either painful, or just isn't working.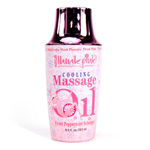 Cooling massage oil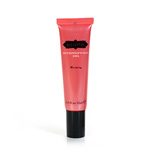 Warming intensifying gel
Further reading

Sacks, O. The Mind's Eye The New Yorker. July 28, 2003, p. 48. Retrieved November 1, 2007 from
http://www.newyorker.com/archive/
2003/07/28/030728fa_fact_sacks

For some people, their disability may open up new doors to trying fresh and different things. Loss of sight or hearing can heighten many other senses

and so many people with visual or hearing disabilities are already geared towards great sensation play From full body massages to playing around with ticklers and Wartenburg wheels, there are many types of tantalizing sensations you can utilize. These of course don't have to be limited to people with disabilities either. You can always add more sensations into your play with warming or cooling elements, sharp, smooth, rough or silky stimulation, and so much more.
| | | |
| --- | --- | --- |
| Fluffer tickler royal | Rabbit fur mitt | The Amazing hot heart massager |
What about when one person (or more) uses a physical aide, such as a brace, a cane, crutches, or a wheel chair? It's important to acknowledge to your partner that they can still be seen as a sexual being, regardless of the metal, neoprene, or plastic aides they use. You can do this in a variety of ways. The least obtrusive is by telling them that you love them, every part of them, and that you're willing to work with them, and just talk about what ways they feel comfortable working around their aide. You can go to the other extreme, and get a little wild about it. Consider bringing some bondage into your relationship (after discussing it with them), and possibly using the wheelchair as an implement for tying someone up; it may even work better than a four post bed!
| | | |
| --- | --- | --- |
| Beginner's bondage fantasy | Lethal leather cuffs | Sensual surrender |
It's important to be open to new things, whether that means a new definition of sex and not just viewing sex as intercourse anymore, new terminology for something, or new positioning for sexual activity. Again, talking with your partner about what s/he likes to call certain body parts and what positions s/he feels most comfortable with are all crucial parts of communication for any couple. Feedback is also crucial; talking to one another not only about what is working and what isn't working, but also about how you are feeling. Being open and honest with each other about situation is the only way to enable the relationship to develop continually. Sometimes, talking to a person who has worked with people with physical disabilities can be helpful; especially if the disability is later or quick onset (such as degenerative or from an accident), rather than one the person has had since birth. It's always OK to seek outside opinions and assistance. There are tons of psychologists, therapists, and doctors who are trained in this area; just make sure you find one you both feel comfortable with, especially discussing sex.
Further reading

Jones, R and Lopez, K. 2006. Human Reproductive Biology. Academic Press: Boston.

Disability should never be a reason to stop leading a sexually active life. Even sexual "dysfunctions" that can cause vulvar and penile pain disorders can eventually be worked through in order to make sexual pleasure possible

. Please don't ever give up hope! Whatever your level of ability, you can experience some variety of sexual activity, and more importantly, sexual pleasure. So, work with yourself and your partner (if you have one) to discover all the wonderful pleasures that everyone can have, regardless of ability level. It involves being patient with yourself and with you partner (if you have one), as well as with your doctor(s) and your therapist(s). It also involves being creative, being open minded, and being willing to experience pleasure. Once these things come together, sex with disability is no different than sex for people of all abilities; a little confusing and a lot of fun. So open your mind, open your heart, and you to can experience the wonderful spectrum of sex and sexuality.